How the MSPT Became a Roaring Success
The Mid-States Poker Tour (MSPT) was launched by Bryan Mileski as the Minnesota State Poker Tour to replace the Heartland Poker Tour (HPT), which had expanded beyond the mid states. Mileski used the Venetian Deepstack tournament structure, which became so popular that the tour developed rapidly. When the Minnesota…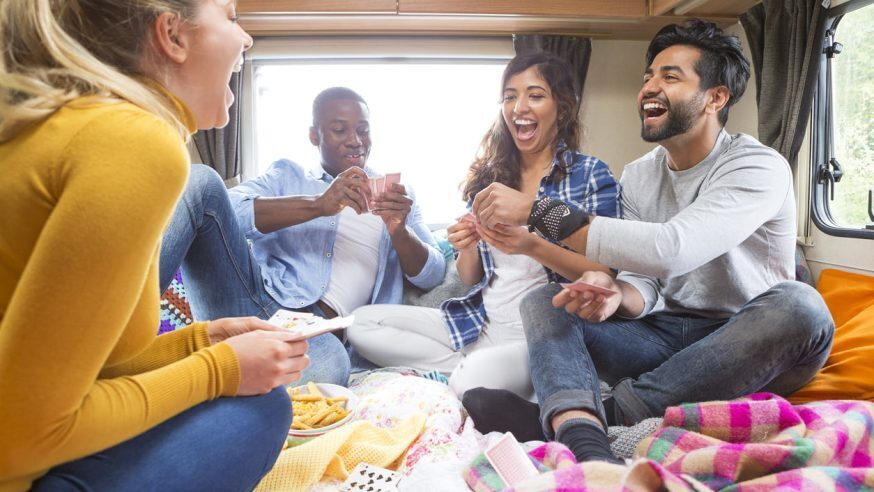 The Mid-States Poker Tour (MSPT) was launched by Bryan Mileski as the Minnesota State Poker Tour to replace the Heartland Poker Tour (HPT), which had expanded beyond the mid states. Mileski used the Venetian Deepstack tournament structure, which became so popular that the tour developed rapidly. When the Minnesota State Poker Tour expanded out of Minnesota, it became the Mid-States Poker Tour (MSPT), which kept growing into the mega poker event that plans to stop at Louisiana, Indiana, and Colorado in 2014.
Click Here For Sites Still Accepting USA Player
Interacting with PokerNews, Mileski said: "The MSPT has grown beyond my wildest dreams. What started as a tour that catered to my fellow Minnesotans and has grown to serve players all across the country. I really couldn't be happier, and I can tell you that the MSPT has a bright future."
Chad Holloway, the PokerNews reporter who has taken part in the MSPT several times, says that five factors have contributed to the success of this tour. First, the schedule is convenient for players who work throughout the week, but would like to spend the weekends playing poker. The starting flight, therefore, begins on Friday at 4:00 p.m. and late registration is available till 9:30 p.m. The MSPT also holds a number of satellite qualifiers with buy-ins of $250 and $65 to help players qualify for its $1,100 Main Event. Since the MSPT coincides with several non-gambling events, players can always check them out when they get a break or bust out of the tournament.
Second, the MSPT regularly stops at the South Central Wisconsin based Ho-Chunk Gaming Wisconsin Dells, making it possible for poker players from neighboring states to take part in a major poker tournament. Whenever the MSPT stops at Ho-Chunk Gaming, it generates the biggest prize pool. In September 2012, the player field was 244, generating a $243,600 prize pool. Six months later, the player field swelled to 300 and the prize pool to $299,800. Last month, 383 players registered and the prize pool became as large as $381,000.
Third, the MPST features an excellent, player friendly tournament structure, designed when the MSPT stopped at Ho-Chunk Gaming for the first time. Mileski said: "Our attempt with the new structure is to make it extremely smooth, so there are no big jumps. To do that, we have gone from 50-minute levels to 40-minue levels throughout." Finally, the MSPT also has excellent entertainment value and plenty of loyal players, both factors contributing to its popularity.