How Six University Students Built Absolute Poker
"Straight Flush," a new book by Ben Mezrich, speaks about the factors responsible for the events of April 15, 2011, a day known as Black Friday within the poker gaming community. On Black Friday, the US federal government cracked down on three major online poker rooms…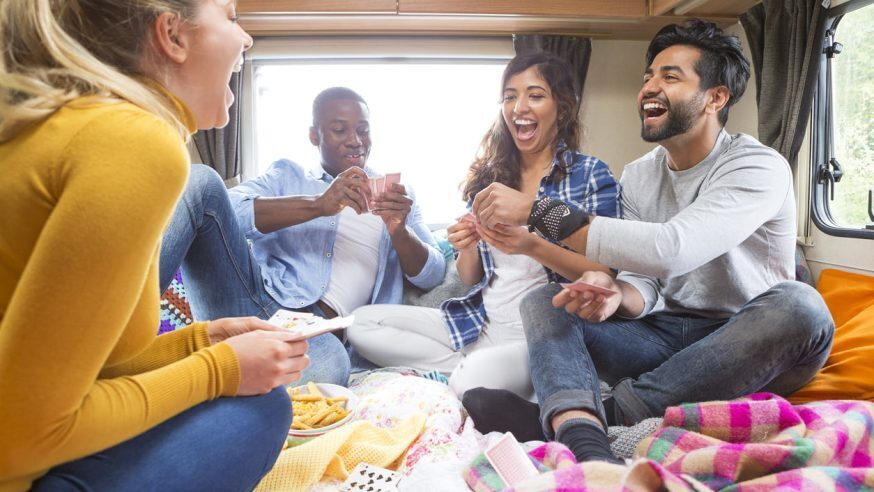 "Straight Flush," a new book by Ben Mezrich, speaks about the factors responsible for the events of April 15, 2011, a day known as Black Friday within the poker gaming community. On Black Friday, the US federal government cracked down on three major online poker rooms accepting US residents, seized their domain names, and charged 11 people associated with them for illegal gambling, bank fraud, and money laundering. One of the online poker rooms that the feds cracked down upon was Absolute Poker.
The six students behind Absolute Poker were Brent Beckley and Scott Tom, his step-brother, Pete Barovich, Garin Gustafson, Oscar Hilt Tatum IV, and Shane Blackford. "Straight Flush" talks about the weekly games of poker the six played in the basement of a Montana bar and about how these weekly games slowly evolved into a major online poker room called Absolute Poker.
The six students saw the potential of online poker and decided to try their luck. They had the idea that if there were no laws that specifically stated that something is legal, then that "something" can be considered to be legal. They consulted a number of lawyers to find out if their idea was correct.
The Interstate Wire Act of 1961 was the most important online gambling law in those days. Since the six students considered poker to be a skill-based game, they concluded that the above law does not apply to poker. They decided to operate from Costa Rica and employed a number of local consultants. All they needed now was an investor and they found one in South Korea. Unfortunately, they lost all their money when their South Korean bank closed down.
Determined not to give up, the six students went all the way to Switzerland, Costa Rica, US, and Canada to raise funds for their online poker businesses. The toughest members of the team were Brent Beckley and Scott Tom, and before 2005, Absolute Poker had become a thriving business worth $30 million and generating daily revenues of $800k.
Click Here For Sites Still Accepting USA Players
In spite of their success, Absolute Poker had to go under because the feds had been watching it for the past two years. Among the 11 indicted after the events of Black Friday were Scott and Brent and Absolute Poker was fined US$731 million. Ironically, the Department of Justice announced a few months later that the Wire Act does not apply to online poker—something that Absolute Poker founders had concluded long back.