High Stake Players Say Unique Format Contributed to Triton Million London's Massive Success
Over the years, million-dollar poker events have become a staple in some of the world's biggest and most prestigious poker festivals. They usually attract professional high-roller players from around the globe, as well as wealthy business people who are often classified as "recreational" players. The latest super high roller…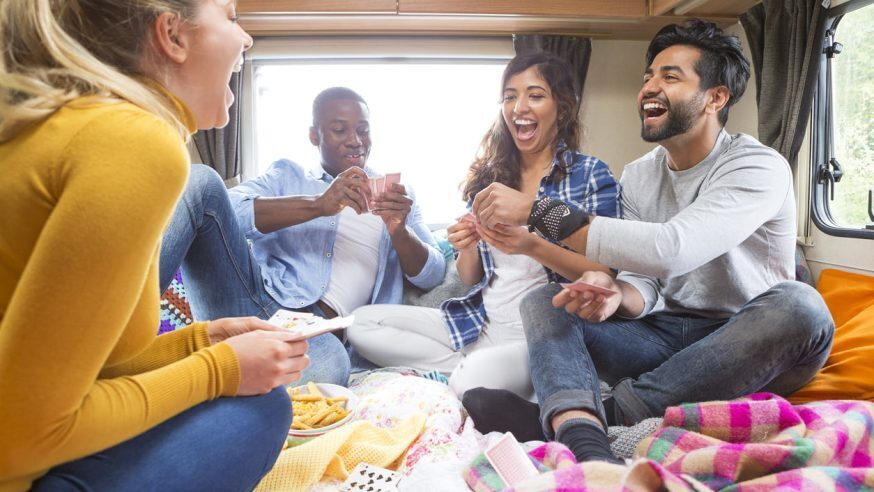 Over the years, million-dollar poker events have become a staple in some of the world's biggest and most prestigious poker festivals. They usually attract professional high-roller players from around the globe, as well as wealthy business people who are often classified as "recreational" players.
The latest super high roller tournament that created a mark in the world of poker was the Triton Million – A Helping Hand for Charity which featured a buy-in of £1,050,000 ($1,325,351), making it the biggest-ever tournament in the history of poker. It was part of the Triton Million London series which turned out to be a great success.
The Triton Million event attracted a field of 54 players, 50% was made up of the "rec" contingency, while the other half was comprised of the top poker pros in the high roller scene. Triton Million was ultimately won by Chinese businessman Aaron Zang for £13,779,491 ($16,754,497), while Bryn Kenney finished as runner up walking away with the largest chunk of the prize pool (£16,809,509 or $20,537,187) as part of a heads-up agreement. Kenney's massive victory put him at the top of Hendon Mob's All Time Money List, surpassing previous leader Justin Bonomo.
Line-up Model
Apart from its record-breaking buy-in and prize pool, Triton Million created a significant impression for introducing a unique, interesting format for bigger buy-in tournaments with regards to the line-up of players who will take part.
Normally, million-dollar tournaments set a fixed number of entries, but the manner of selecting who should fill the seats remains tricky. For events that allocate a portion of their rake to charity, attracting as many players as possible is the main goal. However, as reflected by a decrease in participation numbers following the inaugural Big One for One Drop in 2012, it can be quite difficult to sustain the interest of players, and the line-up format proves to be among the main factors affecting their decisions.
Triton Million Leads The Way
Some super high roller tournaments make it a point to reserve some seats for the wealthy individuals from the business world, ultimately drawing the interest of professional players as far as value is concerned. Another common approach would be to adopt some sort of lottery system for the remaining seats where players rely on chance to be able to get in.
To take player experience to a whole new level, tournament operators and organizers have always been on the lookout for fresh and better ways of approaching the key elements of poker, one of which is player line-up. The Triton Million event in London led the way by coming up with a 50-50 pro-to-rec ratio, which eventually resulted in a field of 54 players, creating an astonishing £54 million prize pool.
As posted in the Triton Poker site, a committee was specifically tasked to evaluate the status of players as either professional or recreational/businessman. Those making up the rec contingency received invitations and were each allowed to appoint a pro counterpart. Once the £50,000 deposits made by the recreational players were accepted by the committee, they could then invite one professional poker player who could then reserve a spot.
While the process of classifying between recs and pros remains unclear, the designations appeared to be generally accepted by those who participated in the event.
The resulting roster of players included high rollers playing non-professional poker, as well as top poker pros. They were separated into two groups and combined to a single field only after Level 6. Each player battled for the biggest paydays of their career, with £2.7 million from registration fees all going to charitable causes.
Positive Feedback
After the conclusion of the biggest buy-in tournament on the planet, participants had nothing but praises and some feedback to make things even better. Investor Bill Perkins and prop bet enthusiast said the Triton Million's format brought him out of his shell. The hedge fund manager said it would have been difficult to attract players like him if the event followed a 10-90 rec-to-pro ratio as their chances of winning would be slim. However, since the event decided to go with the 50-50 balance, recreational players were somewhat given an ego boost.
Dan Smith his initial doubts about the format were all wiped out especially that Triton Million was able to attract a massive field. Both Perkins and Smith had a deep run at Triton Million. Perkins finished sixth for £2,200,000 ($2,664,189), while Smith clinched the 3rd spot, taking home £7,200,000 ($8,719,164).