Hendon Mob Will Now Add Real Name iGaming Results To Its Database
The Hendon Mob Poker Database is the world's largest source of the most comprehensive results from the live tournament circuit, posting numbers that come directly from major poker tours and venues across the globe. For years, the website has focused mainly on happenings at the live poker arena, publishing…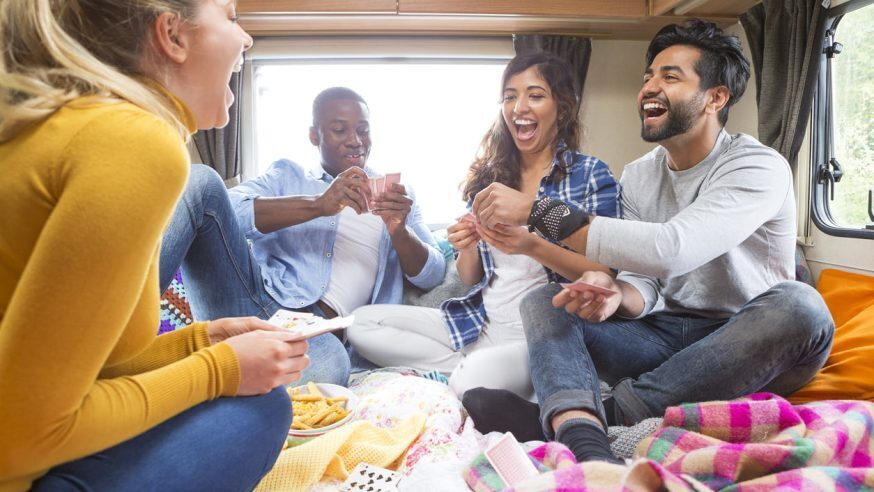 The Hendon Mob Poker Database is the world's largest source of the most comprehensive results from the live tournament circuit, posting numbers that come directly from major poker tours and venues across the globe.
For years, the website has focused mainly on happenings at the live poker arena, publishing information on more than 250,000 live poker players, and tens of thousands of events around the world. Now, the site has introduced changes to better serve the poker community.
In a recent Twitter post, Hendon Mob announced that its database will now include results from online festivals. This means that the site will now coordinate with major online poker operators and brands hosting online tournaments all over the world to get the most accurate results. However, Hendon Mob and GPI President Eric Danis also made it clear that only results connected to "real" names will be posted, and those with aliases won't reflect on the site.
Over the years, there's been a massive demand from the poker community for online poker results to be added to the Hendon Mob database, considering that they are the biggest and most trusted repository of poker tournament results on the planet. The clamor has become even stronger now that a lot of players are transitioning to the online felts due to the current global health emergency.
Working With Pocket Fives
Discussing the changes, Danis said they wanted the poker community to know that their voices are heard. The Hendon Mob has established strong connections with major poker entities through the years which makes them well capable of providing players and fans the most comprehensive data from both the live and online tournament circuits.
It has a long-standing partnership with Pocket Fives, another poker website that has become a popular source for poker-related news and online tournament results.
The two sites will continue to work together as Hendon Mob begins to collect player results from online tournaments. Danis acknowledges the hard work and dedication shown by the team at Pocket Fives, which is currently led by another industry legend, Lance Bradley. Danis said both Hendon Mob and Pocket Fives are driven by the same burning passion for poker and they will continue to work together to make tournament data easily accessible to players and fans wherever they are.
As to the long-debated issue of using screen names in online tournaments, Danis said he absolutely understands some players' need for anonymity, though as a poker fan himself, he'd really want to know the real names of the players.
Moving forward, The Hendon Mob won't be publishing aliases, therefore it will not be listing results from PokerStars Stadium Series as players competed in the tournament using their screen names. Danis also clarified that they will not be manually converting known aliases to real names.
The move could potentially convince online poker operators to require the use of real names during major online tournaments, though it's understood most of them still want to give players freedom and flexibility when it comes to entering online festivals that usually feature massive prize money. Right now, partypoker has introduced a real-name policy to some of their tournaments, such as the ongoing World Poker Tour (WPT) World Online Championships.
The Hendon Mob
Its origin can be traced back to a popular group of four professional poker players known as "The Hendon Mob", comprised of Joe Beevers, Barny Boatman, Ross Boatman, and Ram Vaswani, all hailing from London England. They made regular appearances on different televised poker shows, including Late Night Poker. They've also become regular players at the World Series of Poker and have score a number of in-the-money finishes.
In 2000, a website named after the group was launched and eventually merged with the Global Poker Index in 2013. Both serve as tournament data aggregator and have been used by players to size up the competition. Hendon Mob also recently allowed the removal or renaming of player accounts in compliance with the European Union's General Data Protection Regulation.