Heads-Up Poker Challenge Heats Up With Dan "Jungleman" Cates Issuing A Callout
The high stakes heads-up drama in poker isn't going away anytime soon. While everyone is looking forward to the High Stakes Duel rematch between Phil Hellmuth and Daniel Negreanu scheduled for May 5, Bryn Kenney has lined up to become Hellmuth's next opponent. Now, another top poker pro has…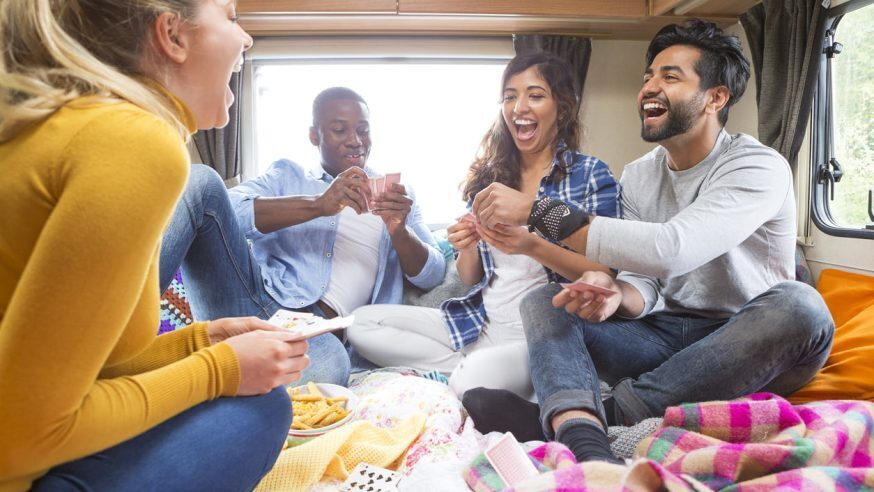 The high stakes heads-up drama in poker isn't going away anytime soon. While everyone is looking forward to the High Stakes Duel rematch between Phil Hellmuth and Daniel Negreanu scheduled for May 5, Bryn Kenney has lined up to become Hellmuth's next opponent.
Now, another top poker pro has expressed his desire to join in on the action, but this time the showdown will be for charity.
Dan Cates Joins In
In a recent post on Twitter, Dan "Jungleman" Cates challenged Hellmuth and Kenney to a heads-up match, and also asked both players to donate to his charity, the Dan Cates Foundation.
Cates is a familiar figure in heads-up poker. He first made a name for himself by playing high-stakes cash games online and participating in major heads-up competitions from which he earned millions. His live tournament record is also impressive, winning $9 million so far.
He battled it out with online poker legend Viktor Blom at Full Tilt Poker, and then went on to face many other well-known pros, such as heads-up specialist Tom Dwan. Cate participated in Dwan's "Durrrr Challenge" back in 2010.
The duo agreed to play four tables of $200/$400 no limit across 50,000 hands. After completing just 19,335 hands, the match was put to a halt and it never resumed since. Cates was in the lead by over $1 million.
Hellmuth Continues to Attract Challengers
Kenney earlier invited Hellmuth to face him at the poker tables after the latter bragged about his "white magic" when he outclassed Negreanu during Round 1 of their heads-up match on High Stakes Duel.
Hellmuth considers himself to be the best poker player in the world, but not everyone agrees with him, especially the younger pros. His World Series of Poker (WSOP) record is exemplary, but he is no match to the new generation of players when it comes to high-stakes competitions, and that's what Kenney highlighted when he issued the challenge.
Kenney, who currently ranks number 1 in Hendon Mob's All-Time Money List, suggested he is the "king of the hill", and if Hellmuth really wants to take his shot at the top, he might as well face him in a high-stakes match, each putting in $1 million.
Kenney continued to question Hellmuth's skills in his subsequent tweets and at the same time showed off his high roller accomplishments over the years. He doesn't consider Hellmuth as a "real competitor" in the high-stakes arena, but he's giving him the chance to prove his skills. Remarkably, Hellmuth was a bit gentle in his response, saying he has massive respect for Kenney.
Dan Cates' Challenge An Ego Post
Dan Cates despite being considered one of the best heads-up players in the world, veered away from all the trash-talking and grandstanding by throwing down the gauntlet in a more courteous manner.
But Kenney isn't buying what he calls Cate's "ego post", saying nobody is interested to play him heads-up. He also described as "weak" Cate's attempt to ask for donations to his recently-established charities, and said he must first be transparent with how his organization works before anything else.
As a response, Cates told Kenney that just because he won some big high roller events doesn't mean he is the best in the world. He called Bryn Kenney a "self-acclaimed" best poker player.
Cates isn't as active at the felts nowadays, shifting his focus on doing other activities beyond poker. He established the Dan Cates Foundation to help different organizations in Africa. Among the foundation's goals is to build hospitals as well as push for clean water initiatives in the region.
Cates has also been sharing his experiences and life lessons in and outside of poker through his blog. In 2020, he indicated that he would retire from poker saying that the game no longer satisfied him. But with his recent interest to take part in another high-stakes heads-up match, it's certain that his passion for poker is still there.
Will Hellmuth and Kenney finally agree to play against Cates? We will find out soon.