Hastings and Friedman Climb Bracelet Ladder at 2022 WSOP
Since We Last Talked… When we last checked in with the 2022 WSOP, there had been 13 WSOP bracelet winners at Paris and Bally's. (We haven't yet covered the online bracelet events.) Barely a week later, there are another 20 bracelet winners in the books. Things are…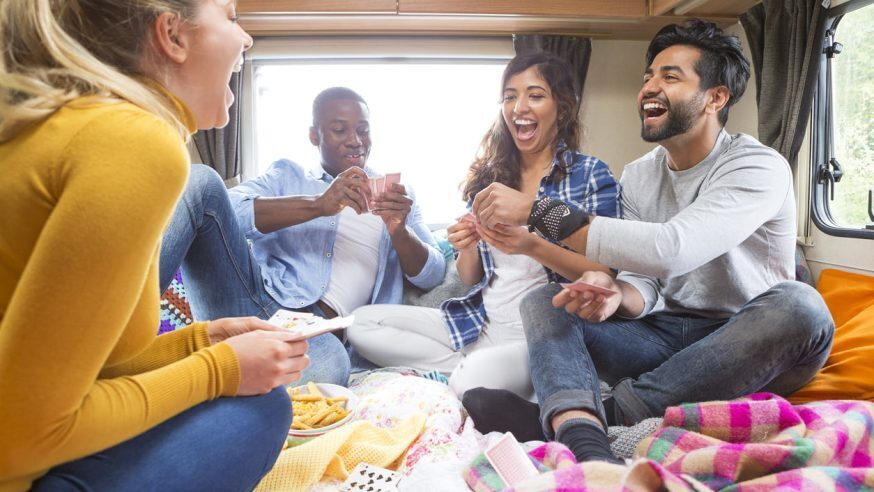 Since We Last Talked…
When we last checked in with the 2022 WSOP, there had been 13 WSOP bracelet winners at Paris and Bally's. (We haven't yet covered the online bracelet events.)
Barely a week later, there are another 20 bracelet winners in the books. Things are moving along at quite a clip.
Players seem to have quickly gotten used to the setup at Paris and Bally's. With the exception of a broken air conditioning system in Bally's for a few days – which is now fixed – players seem mostly pleased with the setup. While there are two casinos hosting the action, there is a clear delineation of which one hosts which events based on some base criteria. There are some exceptions, like the massive Housewarming and Monster Stack fields, that have gotten confusing due to the sheer number of people to accommodate, but most tournaments follow rules.
The WSOP Café, also known as the Poker Kitchen, has been a failure. The overpriced food that is not up to par has kept many players from patronizing the café. That is nothing new, though, as players had much the same complaints in previous years at the Rio. The difference this year is that players have quite a few good food options at Paris and Bally's. The latter has only a food court and few food establishments, but Paris has a wide range of options.
Btw the WSOP kitchen scam isn't even a smart scam. Very bad products and very expensive, make it half decent and a little cheaper and would get 1000x the volume of orders. Make a healthy/good salad or chicken/fries and sell it for $15-$20 and they'd sell 1000 a day.

— Patrick Leonard (@padspoker) June 19, 2022
For the most part, the new venues are a hit. Paris and Bally's seem to be just what the poker doctor ordered to emerge from the pandemic years with fresh energy.
Non-Americans Score Gold
The first week or two of WSOP tournaments were dominated by Americans. Being that the WSOP has the word "world" in it, one might hope to see more diverse fields.
That is changing. Perhaps as the Main Event nears, more non-Americans are arriving to Las Vegas. Or it just took some time for the winner nationalities to even out.
In the first 13 events reported last week, only one winner was not American from the United States. Canadian Alex Livingston won Event 9. Even so, technically, Livingston lives in Las Vegas now. But Canada still gets the bracelet.
Since then, there have been numerous non-American winners:
Event 14: Leo Soma of France won the $1,500 NLHE 6-Handed for $456,889.
Event 16: Stefan Lehner of Austria won the $3K NLHE for $558,616.
Event 19: Tong Li of China won the $25K PLO High Roller for $1,467,739.
Event 20: Denis Nesterenko of Russia won the $1,500 Limit 2-7 Lowball Triple Draw for $108,250.
Event 28: Robert Cowen of the UK won the $50K PLO High Roller for $1,393,816.
Event 33: Nino Ullmann of Germany won the $3K NLHE 6-Handed for $594,079.
Event 35: Lok Chan of China won the $2,500 Mixed Big Bet for $144,338.
Lok Chan takes down a field of 281 entrants to win Event #35: $2,500 Mixed Big Bet, claiming $144,338 and his first gold bracelet.

📸 @spensersembrathttps://t.co/HgESf0ptnV pic.twitter.com/uLkYdLZXvZ

— WSOP – World Series of Poker (@WSOP) June 19, 2022
Not Their First Time
The first set of 13 tournaments saw several players earn their fourth career gold bracelets. That list consisted of David Peters, Scott Seiver, and Brad Ruben.
Since then, several more players have added to success from past years. Daniel Zack won the second bracelet of his career, as did Robert Cowen, Steve Albini, and Justin Pechie.
Jeremy Ausmus captured the fourth bracelet of his career by winning Event 23, the six-handed Limit Hold'em tournament.
Adam Friedman won Event 22, the Seven-Card Stud Championship to claim his fifth overall bracelet.
And topping the list so far is Brian Hastings, who won the Limit 2-7 Lowball Triple Draw Championship for bracelet number six. He is now in a WSOP group with Daniel Negreanu, Chris Ferguson, John Hennigan, TJ Cloutier, Jeff Lisandro, Layne Flack, Ted Forrest, and Jay Heimowitz.
The socks are lucky! https://t.co/DHzUexBJmJ

— Brian Hastings (@brianchastings) June 18, 2022
Monster Fields
We already told you about the Housewarming, the initial tournament that tested the excitement level of the poker community at the 2022 WSOP. It was a $500 buy-in with a $5M prize pool guarantee. Its four starting flights brought in a total of 20,080 entries, far beyond the 2021 Reunion tournament that delivered 12,973 entries. And this year's Housewarming offered a wow-inducing prize pool of $8,435,280.
The next test was the Monster Stack, a $1,500 buy-in with only one reentry allowed in the second flight if a person busted the first. Last year's Monster Stack brought in 3,520 entries, but the 2019 event had 6,035 of them. This year, there were 6,501 entries, topping those years. And in the end, winner Mike Jukich went viral for his seemingly effortless and lightning-fast jump onto and off of the poker table. And then he even hugged the dealer.
Watch the incredible final moments of @WSOP Event #21: $1,500 Monster Stack as Mike Jukich, filled with emotion, takes a leap onto the table after sealing his victory.

A full replay of the event is available now on PokerGO.

🔁 – Watch it here: https://t.co/mGobn7nF56 pic.twitter.com/GYbehWf2PG

— PokerGO (@PokerGO) June 15, 2022
The next test was the Millionaire Maker. It was another $1,500 buy-in but offered one reentry per each of the two flights. The big draw in this one was the $1M guarantee for first place. Last year, there were 5,326 entries, but there had been 8,809 entries in 2019. This year's action couldn't surpass that 2019 bar, but the number was very solid at 7,961. It created a prize pool of $10,627,935. The event is still in progress but promises $1,125,141 for the winner.
Famous Face in the Place
The celebrity contingent has been almost non-existent this year. This is especially odd because the emcee of the 2022 WSOP is supposed to be Vince Vaughn, but he hasn't yet been spotted at Paris or Bally's.
The opening event found reality television star Lisa Vanderpump doing the "shuffle up and deal" and even playing the Employees Event.
By far the biggest name at this year's series, at least so far, is Neymar Jr. The football legend from Brazil is sponsored by PokerStars and has already played at least two WSOP tournaments (of which we are aware). And the one he played this week, the Super Turbo Bounty, gave him his first WSOP cash.
Congrats to @neymarjr in the money at WSOP – Event #41: $1,000 Super Turbo Bounty and playing next to 2021 Main Event Champion @kooraay90 pic.twitter.com/zoE75SXVOa

— WSOP – World Series of Poker (@WSOP) June 20, 2022