Hard Rock International Enters Agreement To Buy Ex-Trump Taj Mahal Casino
Billionaire Carl Icahn who took ownership of the Trump Taj Mahal casino to prevent it from going into bankruptcy decided to shutdown the troubled casino in October 2016 after his company ran into problems with the Local 54 of the Unite Here union who went on strike for a number…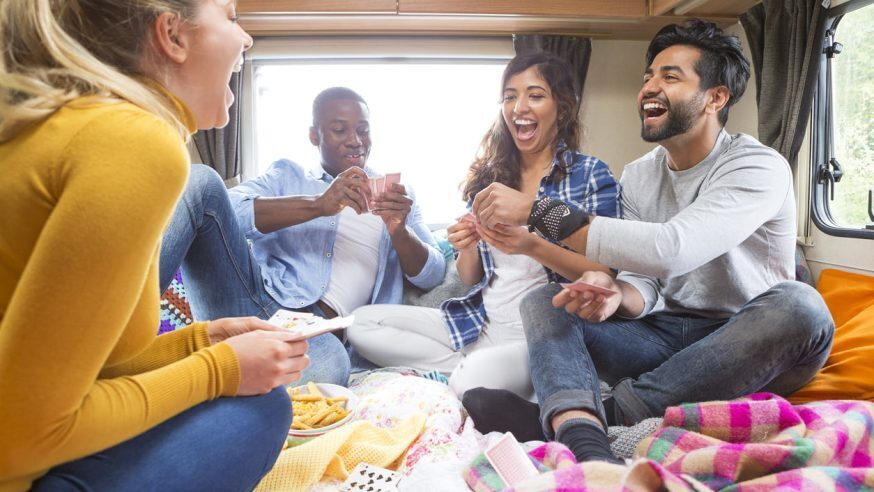 Billionaire Carl Icahn who took ownership of the Trump Taj Mahal casino to prevent it from going into bankruptcy decided to shutdown the troubled casino in October 2016 after his company ran into problems with the Local 54 of the Unite Here union who went on strike for a number of weeks as they wanted Icahn to provide them with better healthcare and benefits.
Ichan refused to do so and since the two were unable to reach a mutual agreement, the Trump Taj Mahal closed its doors in October rendering thousands of casinos employees unemployed and also bringing the number of casinos in Atlantic City to just 7. The loss of business from the Trump Taj Mahal was expected to be shared by the remaining seven operational casinos based on predictions from gaming analysts.
There were rumors initially that Icahn planned to rebrand the casino and open it under a new name that would allow him hire new casino employees who had no affiliate with the Local 54 Union. New Jersey legislators tried to pass a new bill that would prevent Icahn from doing so by suspending his casino license. The move upset Icahn who felt that his company was being singled out by state legislators and in the end he decided to get rid of the iconic Trump Taj Mahal casino.
Icahn recently announced that his firm had entered into an agreement with the Hard Rock International to sell the Trump Taj Mahal casino but has so far not disclosed the terms and conditions of the sale. However Icahn did mention that his company did not include the Trump Plaza Hotel and Casino in the sale agreement as he has plans to sell this property separately. His firm operates the Tropicana casino in Atlantic City and Icahn went on record to say that at this point of time, he was happy to operate just one casino in Atlantic City.
The city has seen its gambling revenues drop by as much as fifty percent in the last 10 years as 5 out of its 12 land based casinos have been forced to shut down due to a sluggish market. Atlantic city which depends heavily on the casino industry has been facing severe financial woes as it struggles to meet its budget and save itself from bankruptcy. The New Jersey Division of Gaming Enforcement has been trying hard for a number of years to revive the gaming industry in the state but competition from neighboring states and a slowdown in the economy has made it an uphill task.
Hard Rock International stated that the company was excited to purchase the Trump Taj Mahal casino and looked forward to making it a success in Atlantic City. The company is expected to invest up to $300 million to give the casino a complete makeover and will create thousands of jobs for locals in Atlantic City. The Hard Rock brand was initially looking to develop a casino outside of Atlantic City as state legislators were pushing for a referendum in 2016 that would allow casinos to be developed outside of Atlantic City.
The Hard Rock group wanted to develop a casino in Meadowlands in partnership with Jeff Gural, the owner of the Meadowlands racetrack. However New Jersey voters did not vote in favor of the referendum and as a result Atlantic City will continue to have a monopoly over the casino industry until 2018, when legislators can once again contemplate a new referendum.
Don Guardian, the mayor of Atlantic City fought hard to prevent his city from being taken over by the state but the struggling casino industry has not helped advance his cause. Mayor Guardian announced that he was happy to learn that the Trump Taj Mahal casino has been sold to the Hard Rock Group as he believes the investment they make into the shuttered casino will help revive that part of the city which also includes the ex-Showboat casino.
The $300 million renovation to the Trump Taj Mahal casino is bound to take a few months and there is no indication as of now as to when Hard Rock International will open the Trump Taj Mahal casino and what will be its new name. However casino employees in Atlantic City who are without a job will see a glimmer of hope with this sale as the new casino will have once again recruit thousands of workers to staff the casino soon.