Jeffery Morris Faces Two Life Sentences for Susie Zhao Murder in 2020
It took more than two years for the murderer of Susie Zhao to face a judge and jury in a courtroom. But once the trial started this week, the gruesome story of what Jeffery Bernard Morris did to poker's own Susie Q led to a fairly quick conclusion. The jury…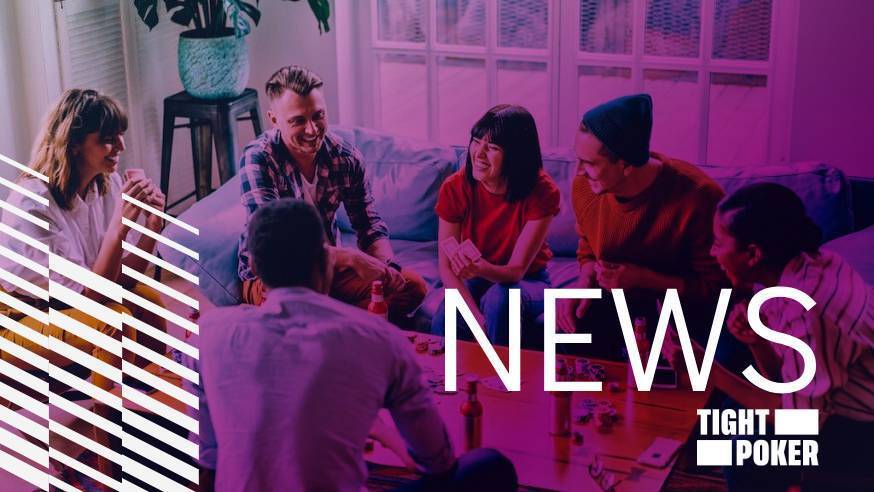 It took more than two years for the murderer of Susie Zhao to face a judge and jury in a courtroom. But once the trial started this week, the gruesome story of what Jeffery Bernard Morris did to poker's own Susie Q led to a fairly quick conclusion. The jury took less than one hour to find him guilty of premeditated first-degree murder and felony murder.
Each count carries a potential life sentence without parole. The judge will sentence him on November 10.
(Trigger warning: This article contains information pertaining to sexual assault, torture, and murder.)
Last week, I told you about Susie Zhao, a regular in Los Angeles cash games for years and a semi-regular tournament player in Los Angeles and Las Vegas. Through her years as a poker player, she made numerous friends in the game. By all accounts, they enjoyed playing at the table with her as well as socializing at dinners and such. Some even traveled to poker events with her.
When the pandemic hit in early 2020, the loss of live poker hit Susie hard, like it did so many people in the poker community. It prompted her to move home temporarily to Michigan, to take up residence with her mother and step-father until she could see how the Covid-19 crisis would play out.
Unfortunately, in addition to a bump in the poker road, Susie was also battling the illness of schizophrenia. Her family knew and had tried to obtain medical help for her for two years. Her mother, Dai Fang, even tried to take legal guardianship of Susie but to no avail. So, when she moved back home in early 2020, it was an opportunity for change. Susie turned 33, and it was important for Dai to find a way to help her daughter.
As those opportunities presented themselves, however, a depraved person took Susie's life in a brutal and shocking way.
Susie's family was broken, friends shocked and saddened, and the poker community at a loss.
This week, Susie's murderer finally faced a court of law. And the jury handed down a quick verdict that may provide some semblance of justice for those who will forever try to cope with her death.
THE TRIAL
On Monday, October 3, the prosecutors representing the People of the State of Michigan, led by Assistant Prosecuting Attorney John Skrzynski, took their seats in the Oakland County Courthouse. Next to them, defendant Jeffery Bernard Morris and his attorney, Michael McCarthy, took their seats.
Judge Martha Anderson presided.
The first day consisted of jury selection in the morning and opening arguments in the afternoon.
Keep in mind that there had been some details revealed about the events of July 12-13 in 2020 when the prosecuting attorney's office was putting the case together and asking for a criminal trial. But when the prosecutor gave his opening statement to the jury this week, the details took on a new level of depravity. Attorney Skrzynski showed a picture of Susie's body as discovered at the entrance to a park, her arms and legs splayed out and her entire body burned.
(Author's note: As a viewer watching the trial on Zoom, I saw a picture of a screen that displayed the picture, which was more than enough to elicit a scream from me. I missed whatever reaction – collective gasp, most likely – came from the jury box, as they saw the photo up close. I was trying to catch my breath. It was the most shocking image I'd ever seen in my life.)
The prosecutor explained some of the details of the case, notably what Morris did and why he did it.
The goal was to show that he would be able to prove the two counts in the case beyond a reasonable doubt.
Count 1: Homicide – Murder First Degree – Premeditated (Defendant, on or about July 13, 2020, did, deliberately, with the intent to kill, and with premeditation, kill and murder one Susie Zhao.)
Count 2: Homicide – Felony Murder (Defendant, on or about July 13, 2020, did, while in the perpetration of criminal sexual conduct in the second degree, murder one Susie Zhao.)
Day 2 of the trial was on Tuesday, October 4. There were 12 witnesses on the stand, followed by six on Wednesday. That afternoon, the prosecution rested its case. The defense then rested without calling any witnesses.
Judge Anderson sent everyone home for the day and gave them Thursday off so the attorneys could prepare fully for their closing arguments.
On Friday, everyone returned, the prosecuting attorney gave a detailed closing statement. He tied together the somewhat disjoined witness list, using all of their testimony to create a timeline of how Susie Zhao came to meet a depraved individual with sick sexual and violent fantasies, which he carried out in a premeditated and deliberate manner on Susie.
The defense attorney tried to discredit many of the witnesses (mispronouncing two of their names in a rude manner), malign the scientists and experts in at least some aspect of their expertise or processes, and create the illusion that there was another suspect that no one ever pursued. He even talked about Susie's "psychological problems."
Prosecutor Skrzynski rebutted angrily, noting that the facts and evidence, science and data paint a clear and disgusting picture of what Morris did. "He's the liar," he said, pointing to Morris. "He's the murderer."
HOW MORRIS FOUND HIS VICTIM
Jeffery Bernard Morris was a career criminal. While none of this was allowed into the trial, as is often the case, Morris' record consisted of a multitude of crimes, from drug-related crimes to larceny, to the destruction of a building to assault with the intent to rob while armed, from driving under the influence to retail theft and domestic violence. The Michigan native did spend some time living in Florida, where he was convicted of criminal sexual conduct (tier three), for which he was registered as a sex offender for life, though he was also found to have criminally failed to register as such and comply with court-mandated requirements.
In the first half of 2020, the 60-year-old Morris had little in the way of employment, it appeared, but found his way to a buying a used 2008 Audi A4.
From June 22 through the time of his arrest on July 31, Morris spent a lot of time searching porn on his phone. (This was merely the time frame ordered analyzed by the prosecutor. There is no doubt that his searches dated back further.) This wasn't just any porn, though. His searches regularly included words like:
Asian girl, Chinese girl, Japanese girl in conjunction with some of the following:
Fisting, punch-fisting, brutal fisting, extreme fisting, fisting in the park, fisting in the forest
Extreme crying, bound slave girl, kidnap, force, brutal, force, rough rape
In all, just for July 1-29, the detective found 382 such searches and 1,915 associated web addresses that Morris visited.
(Author's opinion: Morris was a criminal looking for his next victim. He found her.)
Just after July 9 turned to July 10, at 12:20am, Morris met Susie at a gas station. They met, exchanged numbers, and he saved her in his cell phone as "Susie."
Just before 10pm later on July 10, Morris went to his favorite gas station, not to buy his usual cigarettes or gas for his car. That time, he wanted a two-gallon gas can and gas for it. The gas station owner informed him that Morris didn't have enough money for all of that, so Morris settled for a one-gallon gas can and one gallon of gas in it.
HOW SCHIZOPHRENIA TOOK CONTROL OF SUSIE
It is not clear when Susie found out she had schizophrenia or when she was diagnosed. What is known is that Susie's mother submitted written testimonial statements in lieu of testifying in person, which revealed that Dai Fang's daughter had been diagnosed with schizophrenia. In 2018, when Susie lived in Los Angeles, something prompted Dai and her husband to try to obtain a court order to hospitalize Susie. They also tried to become her legal guardians. However, both efforts failed.
Schizophrenia is a mental illness that affects how a person thinks, feels, and behaves. Each case is different.
Per some general research, this is what we can say about the disease:
Most people are diagnosed with schizophrenia between the ages of 16 and 30.
Some people experience psychotic symptoms, such as hallucinations, delusions, or thought or movement disorders.
Other victims of the disease show negative symptoms, like losing motivation, interest in daily activities, withdrawal from social life, or a general difficulty in showing emotion or functioning normally.
Yet others display cognitive symptoms, such as attention and concentration deficits and memory malfunctions. They can lose the ability to process information to make decisions.
People with schizophrenia are not violent but are more likely to be harmed by others.
Susie had been taking some mix of a schizophrenia medication, an antipsychotic, an anti-convulsive mediation. Her autopsy showed these drugs, though it appeared that the dosage was not proper for her symptoms, as her behaviors evidenced in the days leading up to her death.
On the morning of July 10, Susie called longtime friend Michelle. They had known each other since high school but had not been in touch of late. Michelle and her two-year-old daughter were headed to Saginaw that day to visit Michelle's cousin and some friends. Susie asked to tag along, and Michelle went to pick her up at the Sherwood Motel, where Susie occasionally stayed.
Michelle immediately noticed that Susie had acquired an interesting habit of spitting water into a bottle. She also noticed that her old friend had a bit of a blank look, rather emotionless, both different from the Susie she had known.
They chose to stay at Michelle's cousin's house that night, at which point Susie asked for one of Michelle's prescription Adderall pills. Michelle did give her one but told her not to try to take more because she knew how many she had of her prescription. However, by the next morning, Michelle discovered that five pills were missing.
Michelle also discovered that Susie had taken her car without permission. She returned hours later, and Michelle packed her daughter and Susie into the car to head home. As they traveled, Susie's behavior became more concerning. She turned the radio volume up and down and rolled her window up and down, both in an erratic fashion. When they all stopped for a bathroom break, Susie said she didn't need to use the bathroom, but ten minutes after resuming the drive, Susie said she did need to stop. Michelle was beginning to worry about the behavior, especially with her toddler in the car, so when they stopped at the next gas station in Grand Blanc, Michelle put Susie's bags out of the car and left her there.
Susie ultimately called her mother, and Dai did drive there to pick her up. She took Susie back to her house, leaving her there soon after as she and her husband went to dinner.
i can do magic

— Susie Q (@ChompChompMoFo) March 10, 2009
At some point while alone at the house, on that evening of July 12, Susie contacted Morris and gave him the address. He did, in fact, drive to pick her up at 8:30pm.
HOW A MONSTER CARRIED OUT A MURDER
This entire timeline is backed up by evidence, cellular phone data from Morris' cell phone and Susie's two cell phones, and Google email pings from Susie's account.
In the early evening hours of July 12, Morris conducted phone searches that included words like extreme and violent, terms like "bound slave girl" and "women fisting men." He picked up Susie in his Audi at 8:30pm.
He drove Susie to the house of Matt Pohl, an old friend. Morris asked Pohl to borrow $100 to get a hotel room, but Pohl instead gave him $60. He then took her to the Sherwood Motel, where he paid $50 for a room. They went to Room 7, took a quick trip to Anthony's Pizza and Party, and returned to the room.
Per the DNA evidence, there was sexual activity. At 11:40pm, Susie remained in the room while Morris went to a local Meijer store. Video surveillance showed him walking through the store, shoplifting zip ties and a jar of petroleum jelly. He was back at the room by midnight. Their three phones remained there until…
A woman named Brienne and her fiancée called Morris at 1:45am. They asked for a ride to a gas station.
Morris departed the motel room soon after with Susie, though both of her cell phones remained in the room. He drove her to a secluded entrance to the Pontiac Lake Recreation Area. Whether willingly or not, Susie exited the car. The prosecutor asserted that she laid or was placed on the ground in the parking lot area on her back. Morris zip-tied her hands together in front of her, ripped her pants and underwear open at the crotch. He then punch-fisted her so hard that it created a half-inch deep crater into her muscle in the area of the perineum. The forensic pathologist who conducted the autopsy determined that the area was torn open with a violent-reaction injury, one caused by a forceful blunt object. Morris then doused Susie with gasoline, threw the gas can next to her, and lit her on fire. According to the same pathologist, the burns sent her body into hemodynamic shock, at which time her circulatory system collapsed. The pathologist also found a significant amount of soot in her airway, so deep that it traveled into her lungs, as he found one lung had bled. Her breathing of the soot and the thermal body burns led him to determine that she was alive as she burned, conscious for anywhere from seconds to one or two minutes before her organs shut down.
As she burned, the fire burned the zip ties apart, one staying on her left wrist and the other burning off of her right one. This caused her hands and arms to fall outward, explaining Susie's position when found.
Morris then drove to pick up Brienne and her fiancée, took them to a local gas station so she could withdraw cash from an ATM there, and he took them back to her house. Morris went back to the motel room, and by 4am, he was searching more fisting videos on his phone. At 5am, after cleaning up any evidence, he left the room with his phone and Susie's two phones. He turned off one of her phones, which was never found. He took her other phone to a location near the Meijer store, where it remained until it shut off on July 14. Police never found that phone, either.
Two men on their way to work on the morning of July 13 drove by the park entrance and saw something smoldering. They thought it may have been a mannequin, but upon closer inspection, they realized it was a body. They called the police, and the investigation began.
Investigators and detectives found her burned over 90% of her body, so much so that they were unable to identify her until the pathologist later extracted fingerprints during the autopsy. They found a part of the red gas can melted under one of her arms, a pool of blood on the ground in front of her groin area, and the zip ties.
The White Lake Police Department and the FBI found Morris on July 31 and arrested him. He was held without bond until the trial.
On August 1, Susie's family and friends held a memorial for her, to remember her and lay her to rest at the White Chapel Cemetery in Troy, Michigan.
HOW JUSTICE IS DONE
Judge Martha Anderson gave the jury their deliberation instructions and sent them to the jury room before 2:30pm on Friday, October 7. In less than one hour, they were back in the courtroom to deliver their verdict.
Guilty of premeditated first-degree murder
Guilty of felony murder
Judge Anderson will bring the attorneys and murderer back to the courtroom on November 10 for sentencing. Each crime carries the possibility of a life sentence without parole.
Dai Fang found out about the verdict while taking care of her ailing parents in China.
Few people were in the courtroom on behalf of Susie. Most knew they would not be able to stomach the details of the case, the photos of vile acts perpetrated upon Susie, or being in the same room with her killer.
In the end, justice prevailed. It may be of little consolation to those who must live with the pain and sadness for their lifetimes, but there is hope that the reality of justice may be of at least the smallest of comforts.
REMEMBER SUSIE
Whether you knew her as Shu Zhao, Susie Zhao, or Susie Q, remember her fondly. Remember her joy, her beauty, her intelligence, her humor, and her light. Her Twitter, Facebook, and Instagram accounts remain, complete with pictures of her with friends and at poker tables, in a sideways hat and in dresses. Share messages on social media. Let those who grieve for her know that she mattered.
Cherish and love each other ourselves and life. Its short yo make it count!

— Susie Q (@ChompChompMoFo) January 3, 2013