Guarantees for Binion's Poker Open 2015 Events Dropped
The Las Vegas based Binion's Poker Room has announced that it will no longer be offering guaranteed prizes for tournaments comprising its ongoing Binion's Poker Open 2015. The Binion's Poker Open 2015 began on September 8 and will continue till October 4, but it is…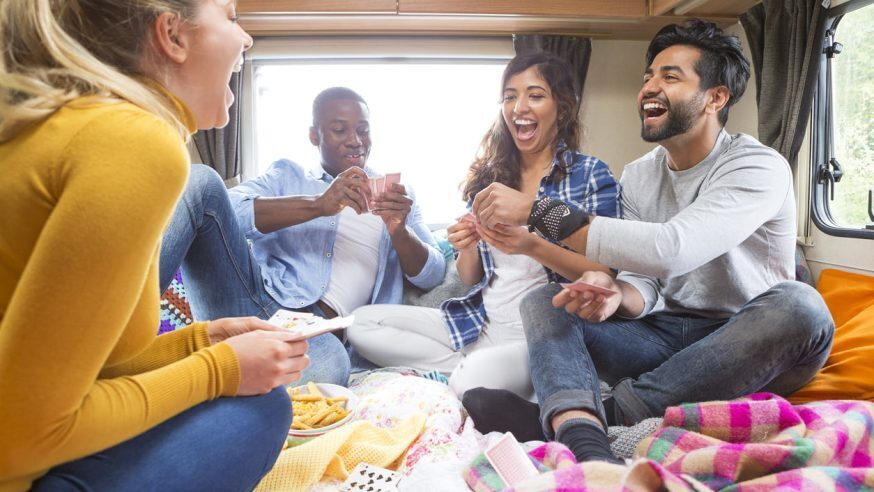 The Las Vegas based Binion's Poker Room has announced that it will no longer be offering guaranteed prizes for tournaments comprising its ongoing Binion's Poker Open 2015.
The Binion's Poker Open 2015 began on September 8 and will continue till October 4, but it is a quiet event and not many players have taken note of it. Most of its preliminary events had small pre-event guaranteed prizes of $10,000.
Click Here For Sites Still Accepting USA Player
Guarantees for all events, except for the three-day finale, which is being played with the Players Poker Championship Series, have been dropped.
Binion's Gambling Hall, the venue of the ongoing Binion's Poker Open 2015, says: "Due to very low attendance, we have elected to cancel the guaranteed on our Binion's Poker Open Events with the following exceptions. Saturday, September 26th $200 NLH will have a $10,000 Guaranteed. The $50,000 Guaranteed PPC Poker Tour Event will run as scheduled. We will continue to run all other scheduled events, just without any monetary guarantee. We apologize for any inconvenience and I would like to personally thank everyone who has played in our Binion's Poker Open."
It is very difficult to find out the size of the player field for the earlier events of these series, considering the fact that the results do not appear to have been published. Considering the fact that each event has a buy-in of at least $250, the $10k guaranteed will be covered if Binion's gets players for all its five tables, which can easily accommodate 10 players each.
In addition, the first three tournaments were scheduled for the weekend and featured an NL Hold'em format that attracts a large number of players. The problem is that Binion's failed to promote its event.
Las Vegas offers plenty of poker opportunities, but it is still easy to get a large enough field for a weekend tournament, especially when it has a buy-in of only $200. Nobody knew about the series because of poor promotional efforts on the part of Binion's. Even CardPlayer did not have any information on Binion's Poker Open 2015. Even All-In Magazine, which is sponsoring the PPC Poker Tour that is running the $50k Guaranteed PPC event early in October, has no information about the event.
Binion's is currently a local casino, having been owned and operated by TLC Casino Enterprises since 2008. TLC has shut down the hotel part of Binion's and is directing guests to Four Queens, which is also its property.