Grinder Gadget Launched for Live Poker Players
Grinder Gadget is the ideal tool for live poker players who enjoy using mobile devices such as smartphones and tablets while playing poker tournaments, but dislike it intensely when they run out of battery at the end of a cash game or tournament. Grinder Gadget can be easily…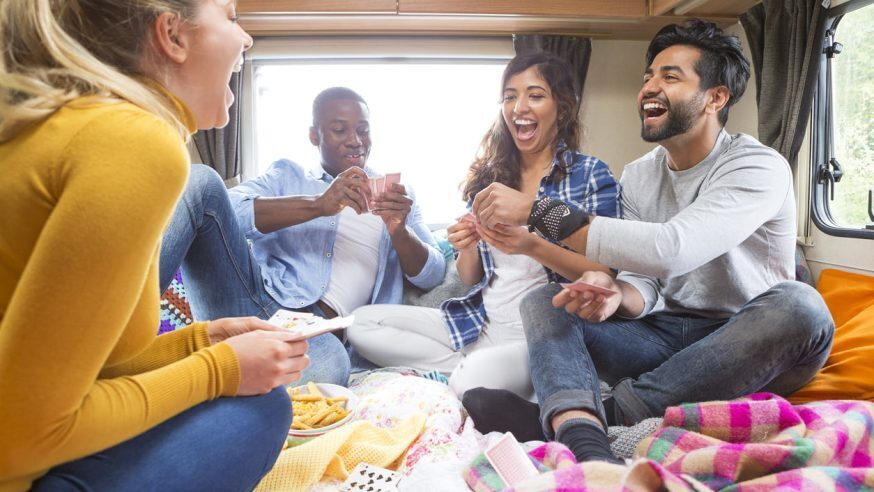 Grinder Gadget is the ideal tool for live poker players who enjoy using mobile devices such as smartphones and tablets while playing poker tournaments, but dislike it intensely when they run out of battery at the end of a cash game or tournament.
Grinder Gadget can be easily moved from one place to the other and comes with a compact electronics stand and charging station. It is something developed for the benefit of poker players by poker players. It can gently but firmly grip the rail of the poker table through its "super advanced vacuum bond material surface," enabling poker players to charge their tablets and smartphones without coming into contact with the felt.
Click Here For Sites Still Accepting USA Player
At the same time, the Grinder Gadget can work anywhere, not just on poker rails. Players can use it even in their homes or on their airplane trays. Thanks to this tool, live poker players can bid good-bye to inconveniences such as batteries dying out after a long day playing live poker tournament. They also need no longer set their tablet against drink tables.
The Grinder Gadget can perform all these tasks because of its 20,000mAh battery, which has enough power to charge not only the owner's smartphone and tablet, but also still have enough left for any other tool or accessory the owner might have brought with him or her.
Sean Hansen, the founder of the Big Slick Poker Academy, said: "As a professional tilt monkey myself, I understand the need for distraction when playing at a table. If I don't have something to keep my ADD at bay while I'm waiting for hands, the next thing ya know, I'm all in with cocktail napkins, because hey, these chips ain't gonna bet themselves. And if my batteries go dead on my tablet and phone, there's gonna be some light five-betting going on. So, I invented the Grinder Gadget, a device that would allow me to keep the LAG-monster in the cage while I enjoy a nice relaxing podcast on the finer points of underwater basket weaving."
If players visit www.kickstarter.com, they can read many more details about the Grinder Gadget—its purpose, its story, the concepts behind it, the material used to make it, and its various features, along with videos instructing players about its use.
Players can also visit GrinderGadget.com and opt to receive the newsletter to stay informed about the latest news and announcements of this tool.