Greg Goes All In Fills a Poker Void with Humor and Talent
Not Just Another Vlog Greg Goes All In is not your average poker vlog. Most of his videos consist of comical takes on poker. When he started vlogging, Greg Liow was new enough to poker to be able to look at the game objectively. He was realistic enough not to…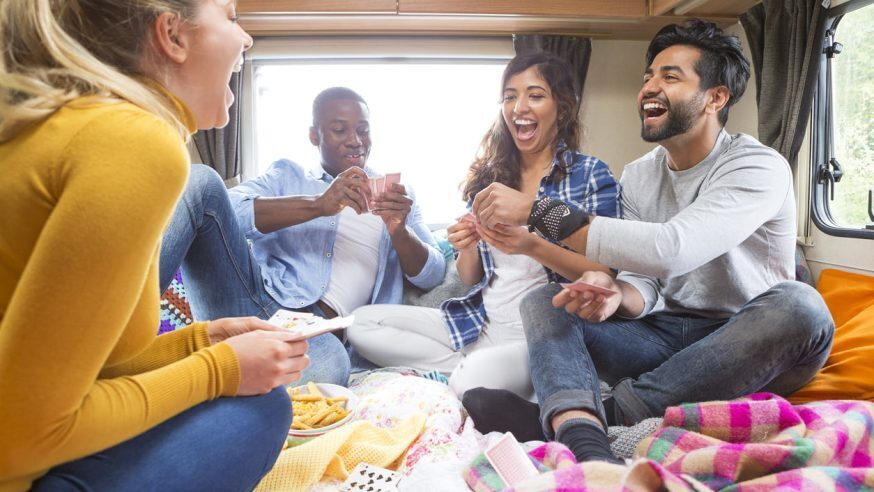 Not Just Another Vlog
Greg Goes All In is not your average poker vlog. Most of his videos consist of comical takes on poker.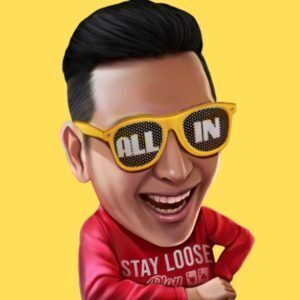 When he started vlogging, Greg Liow was new enough to poker to be able to look at the game objectively. He was realistic enough not to take himself or the game too seriously, no matter how much he studied and wanted to improve. And he knew that the knowledge he was gaining was and is so specific to the poker genre that it can sound like gibberish to non-poker people.
When he began vlogging, he was unknown enough in the poker community that he could try new things. He could address topics that are not often discussed or that could be humorous through fresh eyes. Greg knew that it would either resonate with people or he would remain an unknown in the community at large.
His first few vlogs mimicked other poker vloggers, going over hands while playing online poker. Of course, his humor weaved through it, but within just a week or so, he decided to try something different.
With that, he created a 34-second video that started with:
"Okay, so here comes the flop. So, he just got a triple-dip-flip-flop. I'm going to have to double down on my slap. Clearly, in this situation, you either double down on the slap or triple-lie-back-slide into the river."
The video resonated. It now has more than 61K views.
One month after the debut of his channel, he had several vlogs under his belt. He had a Greg Goes Heads-Up against his then-girlfriend, Courtney. And he did some more video shorts. Then, he did a second edition of what poker sounds like to non-poker people.
That one now has more than 276K views.
A few videos later, Greg filmed a tutorial about how to make a poker vlog, with a nod to one of the most well-respected poker vloggers, Brad Owen. He took that vlogging opportunity to insert more of his flare and to say what most men in poker would never say. Not only did he address an unfavorable comment on one of his first vlogs, he addressed the patriarchy in poker, the irony of poker lingo, and toxic masculinity.
It wasn't one of his most viewed videos, but the comments show that he was building a solid base of subscribers and fans of his work.
Greg Goes All In was in.
But Who is Greg?
The young Canadian graduated from Sheridan College with an Honours Bachelors degree in Music Theatre Performance in 2019. He's an actor, dancer, and singer.
Prior to his graduation, Liow acted in several film shorts. As he graduated from university, he took on the role of actor, host, and producer in a live television variety series called That TVOKids Show on TVOKids. He also performed in a Drayton Entertainment production of Grease and in a recurring role on Age of Samurai, a Netflix documentary series.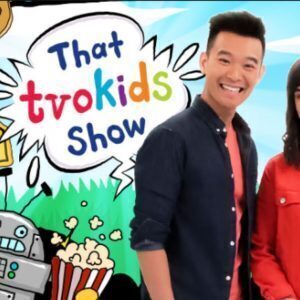 The pandemic hit in early 2020, which meant Liow was doing the kids' show from home. He needed a challenge. He had been to a casino with Courtney in Niagara prior to the pandemic and played poker, though he soon realized after sitting down that he was playing the Ultimate Texas Hold'em table game, not actual poker. It made him want to learn more about poker, so he began looking into it.
And then, he started a poker vlog.
"I was bored," he admitted. "I couldn't play any poker because all the casinos were closed. If you look at my first few videos, it's me making vlogs from $5 No Limit games on Global Poker. It was just for me, to keep myself entertained during the pandemic."
When the television channel hosting the children's show found his YouTube channel, they let him go from That TVOKids Show.
Fresh Poker Content
Liow released a variety of videos in the first months of 2020. He posted some online poker sessions, as well as lighthearted parodies of Brad Owen, Ethan "Rampage" Yau, Daniel Negreanu, and Doug Polk. His most popular videos tended to be short videos and sketches highlighting funny-but-true things about poker.
He noticed around February 2021 that people were paying attention. "At that point," he said, "I had just gotten monetized on YouTube. I reached 1,000 subscribers and 4,000 watch hours. I felt like that was a big achievement."
Then, he got a sponsorship offer. He had about 3,000 subscribers and continued to garner attention from around the poker community. It was then that GGPoker reached out to him about a potential relationship focusing on his content creation.
At the same time, two things were happening.
First, GGPoker had taken heat from some members of the poker community for signing Dan Bilzerian, an internet-famous misogynistic egoist who flaunted violence, intolerance, and chauvinism on his social media accounts (my words, not Liow's). In response, GGPoker ended a longstanding affiliate relationship with poker pro Vanessa Kade, one of the women who called out the Bilzerian signing. And the company's overall response to concerns about Bilzerian boiled down to – and I'm paraphrasing here – "Too bad, so sad."
Second, Liow had released a couple of videos, one in particular, that took funny-but-true jabs at poker entities that ignored women's voices in poker.
GGPoker and Liow found a way to make it work. In August 2021, he announced that he signed on to become a content creator for GGPoker.
Liow made a video addressing people who might say he sold out, who might criticize him for working with GG. He even called the video "when you're a losing poker player but you sell out to ggpoker so it's all good." He lightheartedly noted that he wants to create content for a living, but he needs to earn a living to do that. He highlighted the positives about the online poker site, what it offers to players in the online poker sphere.
With creative control, Liow felt that he could make a difference with a platform. "I find that comedy is a really great way, a palatable way to make social commentary," he said. "I am very content to be with GG and happy to provide comedy for degenerates while at the same time making social commentary and addressing the misogyny within the poker community."
Inclusivity and Awareness
Liow has created a great deal of content with Courtney. Together, they found ways to show poker's ability to be a great game without making women uncomfortable. They addressed – and Greg plans to continue to address – issues of importance, like stereotypes, misogyny, racism, and xenophobia.
Despite Courtney's participation in the vlogs and the views he has expressed, only 3% of his viewership is female, per his YouTube stats.
Even so, Liow doesn't do it for the likes or the subscribers. Well, he does, actually, but he could make a wide variety of content that wouldn't be so poignant or potentially controversial. Some things are just a part of a person's being. It is who he is. He listens to concerns within the community and amplifies those voices which often go unheard or dismissed.
A year and a half ago, he was new and didn't have much to lose if his videos didn't resonate. "The privilege of being new allowed me to be a bit more brazen and forward about my opinions," he admitted. "I also know there's male privilege that allows me to say things. If I was a woman saying these things, I'd be called aggressive and gaslighted and told to shut the f**k up."
Moving Forward…in a Van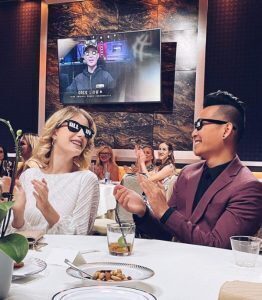 In the time since Liow started his YouTube channel, he has garnered nearly 40,000 subscribers and more than 12 million views. He was nominated for a Global Poker Award in the category of best poker personality for his 2021 presence in the poker community. He celebrated the one-year anniversary of his channel and obtained a content-based sponsorship with one of the two largest online poker sites in the world.
Recently, his poker journey took a new turn. He and Courtney parted ways – amicably – and he left Toronto to travel to the World Series of Poker in Las Vegas. And he's living in a van while doing it.
He is driving through various parts of the United States, playing poker along the way and sharing the journey with his viewers. He is currently on his way to Texas to play at some of the cardrooms there, after which he will head to Vegas for the majority of the WSOP.
Greg Goes All In moves forward, following poker wherever it takes him. But no matter where that may be, he will keep using his humor, beliefs, voice, and talent to make content and make a difference.
(Bonus video: author's personal favorite)