GPI Player of the Year Races Too Close to Call
Some years, a poker player will have a year that is unmatched, one that puts him or her at the top of a Global Poker Index leaderboard without a strong contender nearby. At the beginning of December 2022, there is no player running away with a Player of the Year…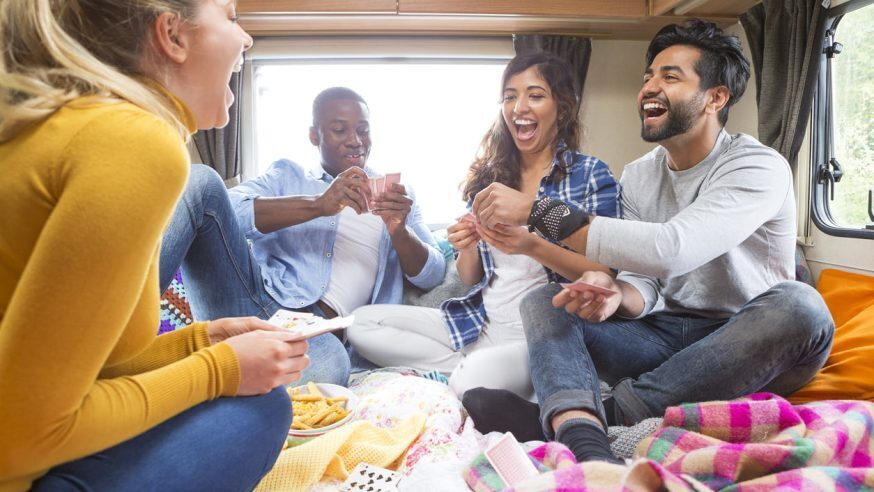 Some years, a poker player will have a year that is unmatched, one that puts him or her at the top of a Global Poker Index leaderboard without a strong contender nearby.
At the beginning of December 2022, there is no player running away with a Player of the Year title. Each of the three major categories are up for grabs, with a full slate of live tournaments happening throughout the month to change the game.
GPI Player of the Year
The main category, the one that includes all players at all buy-in levels, is often overtaken by high-stakes players. This year is no different, as most of the top contenders for the GPI Player of the Year title are familiar names in high roller circles.
Adam Hendrix is one of those players and heads up the POY leaderboard at the beginning of December. He has had his best year of live poker tournament earnings to date, already with nearly $1.5M as compared to the $948K in all of 2021. His 2022 hits include PokerGO Tour titles in the US Poker Open and Poker Masters, along with a Wynn Summer Classic tournament. Add in numerous final tables, and he has landed at the top. He never fell below second place on the leaderboard in the second half of the year.
The top 10 on the POY list as of December 1 are:
Adam Hendrix (USA) 3,513.87 points
Jeremy Ausmus (USA) 3,482.2 points
Michael Watson (Canada) 3,416.45 points
Chance Kornuth (USA) 3,411.64 points
Alex Foxen (USA) 3,393.09 points
Sean Winter (USA) 3,393.05 points
Stephen Song (USA) 3,371.12 points
Stephen Chidwick (UK) 3,323.61 points
Farid Jattin (Colombia) 3,286.83 points
Erik Seidel (USA) 3,221.23 points
— Global Poker Index (@gpi) September 28, 2022
GPI Mid-Majors POY
The mid-majors leaderboard includes player tournament scores in events with buy-ins of $2,500 or less. This was a new leaderboard introduced in 2021 to give non-high-stakes players a fair chance to show their rankings. While there is certainly some overlap with the primary POY rankings, this leaderboard has given more players the opportunity to shine.
France's Julien Sitbon is at the top of this Mid-Majors Player of the Year leaderboard as of December 1. He, too, has had the most lucrative year of his career thus far. With more than $800K in earnings this year so far, he wildly surpassed his previous best of $484K in 2018. He racked up wins in the French All Poker Open, EPT Monte Carlo, EPT Barcelona, and he won the Master Classics of Poker Main Event just days ago.
Julien Sitbon wins the €3,000 @MCOP Main Event for €237,808 and a large plate https://t.co/kpdQikmADv

— Kevin Mathers (@Kevmath) November 27, 2022
Even with those successes, he holds the Mid-Majors POY lead by just a few points. These are the top 10 as of December 1:
Julien Sitbon (France) 2,406.68 points
Angela Jordison (USA) 2,403.74 points
Jared Ingles (USA) 2,351.85 points
David Erquiaga (Philippines) 2,289.17 points
Yita Choong (Australia) 2,242.67 points
Qing Liu (USA) 2,236.13 points
Stephen Song (USA) 2,228.16 points
Eduard Barsegyan (Russia) 2,218.98 points
James Calderaro (USA) 2,197.32 points
Aaron Massey (USA) 2,195.19 points
GPI Female POY
The Global Poker Index includes women in all of the leaderboards, of course, but it also allows a breakout leaderboard for women only. This is a result of women comprising such a small percentage of live tournament fields after having been historically discouraged from playing at all. The Female Player of the Year leaderboards shines the light on players identifying as women.
Angela Jordison is trying to run away with this title in 2022. She has been on fire, earning more than $547K thus far, which surpassed her previous best year of $117K last year. She won a WPT Legends of Poker event this year, but she made deep runs and final tables in the Mid-States Poker Tour Running Aces series, World Series of Poker in Las Vegas, MGM Grand Summer Series, MSPT Iowa, WSOP Circuit Cherokee, WSOPC Choctaw, and WSOPC Chicago.
As of December 1, the top 10 spots on the Female POY leaderboard are:
Angela Jordison (USA) 2,483.11 points
Cherish Andrews (USA) 2,233.07 points
Christina Gollins (USA) 2,110.1 points
Jessica Vierling (Germany) 2,098.22 points
Kristen Bicknell (Canada) 1,998.37 points
Victoria Livschitz (USA) 1,916.9 points
Elanit Hasas (USA) 1,821.59 points
Thi Xoa Nguyen (Vietnam) 1,731.87 points
Valerie Novak (USA) 1,708.19 points
Loni Harwood (USA) 1,689.69 points
Female POY 2022 Race: @gpi

Cherish : 2233.07
Me: 2232.96@CherishAndrews pic.twitter.com/hN7K7y5Ond

— Angela Jordison (@Angelajordison) November 1, 2022
POY Calculations
Anyone can follow along with the races on the Global Poker Index website's rankings page. Click on the POY 2022 category for the main leaderboard, mid-majors for the lower buy-ins, and filter by gender above the chart for women only.
The way GPI calculates the rankings is a bit complicated. They take players' performances and assign points per the position in which the player finishes and the total prize pool for said event. Events must have a buy-in of $1, be open to the public, and entertain at least 32 players in the field to qualify.
The GPI data analysts then assign scores based on the percentage of the field that the player bests. Then, they use the concept of diminishing returns to compare the percentages to the buy-ins.