GPI Acquires European Poker Awards, Launches American Counterpart
The Global Poker Index (GPI), which ranks poker players according to their performance in various poker events, has acquired the European Poker Awards and plans to hold the first ever American Poker Awards in Feb 2015. The venue for the inaugural edition of the American Poker Awards is going…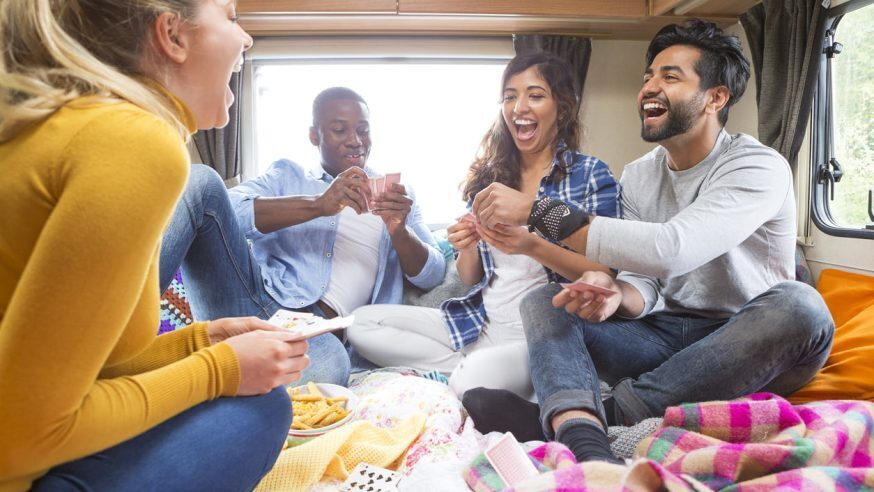 The Global Poker Index (GPI), which ranks poker players according to their performance in various poker events, has acquired the European Poker Awards and plans to hold the first ever American Poker Awards in Feb 2015. The venue for the inaugural edition of the American Poker Awards is going to be Los Angeles.
Click Here For Sites Still Accepting USA Player
GPI is the world's foremost poker ranking site, which focuses on scoring and ranking poker players from all over the world based on their performance in live poker tournaments. Regarding the launch of American Poker Awards, Alex Dreyfus of GPI said that they felt something missing with the absence of "a North American counterpart" and that the best time to make apt changes was now, as poker is on the verge of getting rejuvenated in America.
The European Poker Awards, which is now thirteen years old, acknowledges the achievements of poker players all over Europe and comprises 19 categories. Dreyfus is now eager to make the American Poker Awards as successful as the European Poker Awards, and even try to make the event "bigger both in US and Europe."
The first edition of the American Poker Awards will be held in February 2015 at Los Angeles in California. Speaking about the venue, Dreyfus said that it was easy to choose the location as Los Angeles already hosts some of the most prestigious award ceremonies in the world, such as Emmys, Oscars, Grammys, and others. He said, "And we don't think poker deserves any less."
Predicting the boom of online poker in California, which is now considering an online poker bill, he said that creating a rendezvous that will attract not only the poker gaming community, but also those in the mainstream will help both online as well as brick-and-mortar poker industries.
Regarding GPI's intention in acquiring the European Poker Awards, he said that the ranking site was eager to "ensure its legitimacy, and expand it globally." Dreyfus also expressed his appreciation of the way the European Poker Awards is organized with independent jury systems and nomination panels. He said that this system makes the awards accurate as well as transparent.
GPI's latest move coincides with its presence at the World Series of Poker (WSOP) 2014 and its release of a free magazine. Its parent company, Zokay Entertainment, also launched a common website for all its products recently, including latest acquisitions such as Fantasy Poker Manager and The Hendon Mob as well as PokerCalendar.