Golcar Player Selected to Play GUKPT 2015 Goliath
David Walker of Golcar, who got married recently, will take part in the £250,000 guaranteed GUKPT 2015 Goliath. Interestingly, he doesn't even have to buy into the event as he is one of the 12 players who got selected in the David vs. Goliath Hunt,…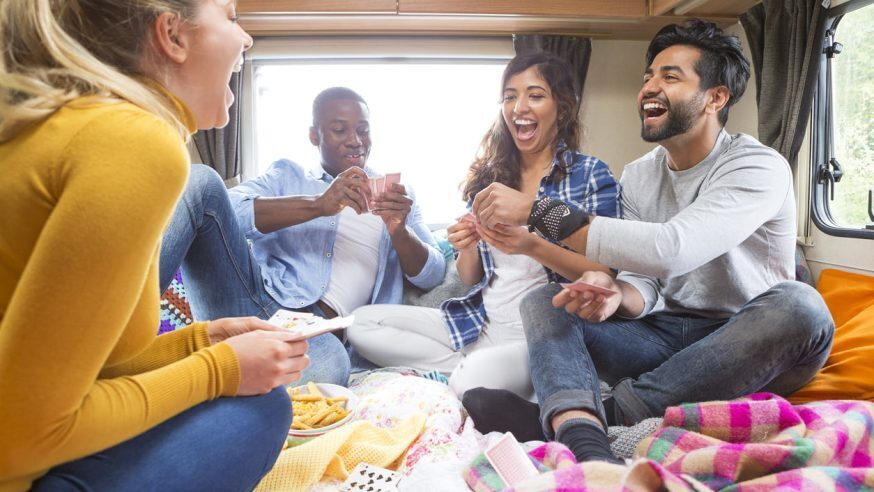 David Walker of Golcar, who got married recently, will take part in the £250,000 guaranteed GUKPT 2015 Goliath.
Interestingly, he doesn't even have to buy into the event as he is one of the 12 players who got selected in the David vs. Goliath Hunt, a competition held by the Grosvenor Casino to identify 12 people whose names had David or a variation of David in them.
Currently, Walker is taking part in a program called Camp David, which is being conducted by Jeff Kimber, Joe Beevers, and Ellie Biessek of Grosvenor Casino. The aim of the camp is to teach the selected players a wide range of poker skills and strategies so that they can effectively play for the big pot.
Click Here For Sites Still Accepting USA Player
The £250,000 poker tournament will be played at Ricoh Arena in Coventry from Aug 8 to Aug 16, giving players eight full days of non-stop poker action.
David Walker, a 29-year-old property manager at Rochdale, says that he is new to playing poker. He said: "I got married in April to Vicki and we went on honeymoon to Mexico, where they were playing Texas Hold'em in the hotel. It was fun and I enjoyed having a go."
He said that he joined Huddersfield's Grosvenor Casino when he returned and played some poker there. One of his friends spotted details of the David vs. Goliath Hunt online and suggested his name. He said that he was surprised when he found that he had actually won the competition. Since Grosvenor did not respond to his application for a long time, he thought that they had either rejected his application or did not receive it. He had almost forgotten about it when he got the news that he had gotten through.
He said: "I think I have what it takes to win Goliath. If I did win some prize money—depending on how much I won—I'd put a big chunk aside to go towards a mortgage." He also plans to use part of his winnings to visit Las Vegas.
His trainer Ellie Biessek said that he is excited about teaching David and making sure that he is prepared to fight against Goliath.
He said: "Each year, the Goliath Poker Tournament goes from strength to strength and we expect this year to be the biggest yet."
David says that he is a cautious player who will be trying his hardest to put on his "best poker face."