Global Poker League India – Season 1 Set To Finally Launch In May
The Global Poker League (GPL) was the brainchild of Mediarex Sports & Entertainment CEO Alex Dreyfus that was first launched in 2016 with the objective of 'sportifying' the game of poker. GPL was a unique concept when it was launched and the first edition of the tournament looked to make…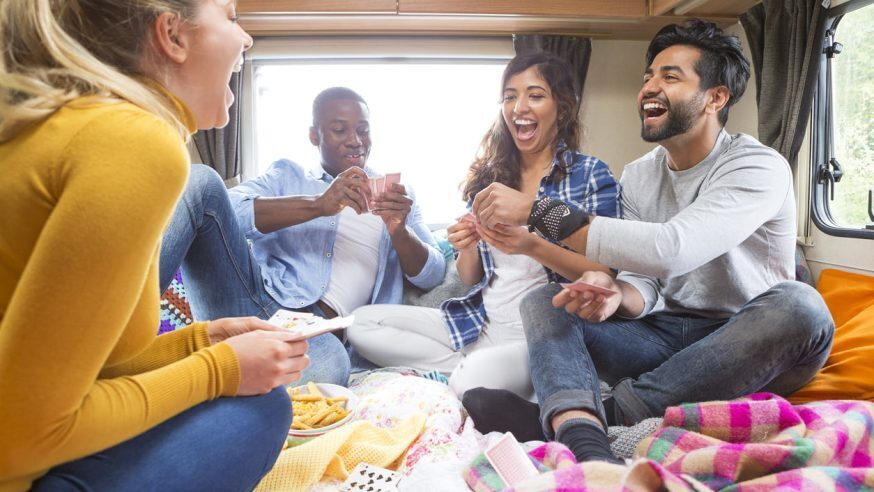 The Global Poker League (GPL) was the brainchild of Mediarex Sports & Entertainment CEO Alex Dreyfus that was first launched in 2016 with the objective of 'sportifying' the game of poker. GPL was a unique concept when it was launched and the first edition of the tournament looked to make it the 'Poker Olympics' by pitting teams from all over the world against each other.
The GPL season one wasn't exactly as successful as Alex Dreyfus hoped it would be and Season 2 never really took off. There were rumours of financial difficulties, changes to the GPL format and overall response from players which forced Mediarex to put its GPL Season 2 on hold.
The GPL decided that it was better for it to scrap its global format and focus on a regional poker league. As a result, the company decided to launch various regional leagues such as GPL China and GPL India.
GPL India Finally Set To Launch In May
The GPL announced in 2017 that it planned to enter the Indian market and launch its GPL India league towards the end of 2017. That did not happen and there was no information released by the GPL for the delay of GPL India nor was there any likely date provided for a potential Season 1 launch.
While the GPL delayed its launch in India, a number of domestic leagues decided to launch in 2017 and they saw a lot of success. This has undoubtedly spurred the GPL on who have finally committed to launch GPL India Season 1 from May 2018.
GPL & PokerStars Partner for Season 1 Launch
The GPL recently announced that it had decided to partner with PokerStar's domestic partner in India – Sachiko Gaming to help with its Season 1 launch. The GPL will hold its online qualifiers for Season 1 on the PokerStars India website from May to August 2018. The players who qualify during this period will be a part of the six GPL India teams who will battle it out during a four week period to see which team will emerge as the first GPL India champions. There will be five players in each GPL India team – 2 will be selected via these online qualifiers while the remaining 3 will be selected by the team owners.
In a statement, Mediarex CEO Alex Dreyfus said "We are excited to have partnered with the largest poker brand in the world to bring our unique and leading league format in India. We hope to offer a unique experience to the poker communities and help building creative content promoting this skill game and sport".
There is a massive incentive of winning the GPL India championship as apart from the prize money, PokerStars will be awarding the five winning team members special Platinum Passes to its PokerStars Championship in the Bahamas which takes place in Jan 2019. These Platinum Passes are valued at $30,000 each and include a $25,000 buy-in to the PSPC event in the Bahamas, 6 nights' accommodation at the Atlantis Resort, Bahamas and an additional $2,000 in spending money for food and beverages.
GPL India Teams
The six GPL India teams are named after different regions in the country. The teams are as follows: Bengaluru Hackers which will be led by Manager Vidwath Shetty; Chennai Sharks will be managed by Vikram Kumar; Kolkata Creators managed by PokerStars ambassador Aditya Agarwal; Delhi Diehards which will be managed by PokerStars female ambassador Muskan Sethi; Mumbai Jetsetters which will be managed by Kavin Shah and Ahmedabad Alphas which will be managed by Ahmedabad Alphas.
GPL India Format
GPL India Season 1 will take place over a period of four weeks, where the six teams will battle it out via online and live poker games based on 6-Max and Heads-Up No Limit Hold'em formats. The winners will be announced each week during the four week period and the final two teams will square-off in November and compete in a 2 day event. The GPL India Season 1 finale will be steamed online.
Alex Dreyfus said that his plan is to have GPL India take place on an annual basis and working with PokerStars India will help GPL India with its long term goals.