Criminal Uses Global Payments to Steal from Poker Pros
Many people in the poker community began to notice the posts on social media. Earlier this week, Joseph Cheong posted on Twitter that he lost nearly $10K to the scam, and Todd Witteles also said that he was a victim for $10K. On the surface, it appeared that someone used…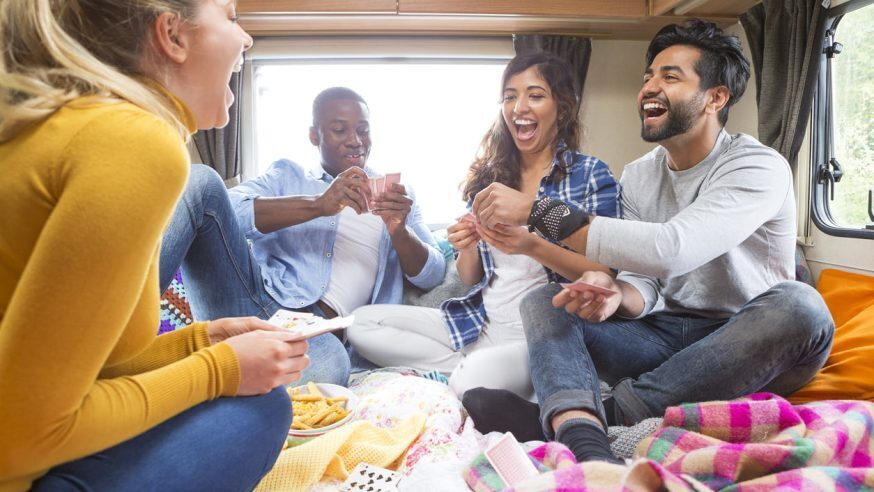 Many people in the poker community began to notice the posts on social media. Earlier this week, Joseph Cheong posted on Twitter that he lost nearly $10K to the scam, and Todd Witteles also said that he was a victim for $10K.
On the surface, it appeared that someone used Global Payments to debit bank accounts for large sums and transfer that money to BetMGM poker and casino sites and sportsbooks online. That person – or team of persons – then withdrew funds from the online gaming accounts. This happened within the US system of state-licensed and regulated online sites.
Luckily, Witteles doesn't take things like this lightly. He began investigating what couldn't happened to his money long before this week. The crime against him happened in October. Only now are players beginning to talk about it and try to put the pieces together.
Witteles has some of the pieces, and they start to paint a picture of a complicated and sophisticated scheme to steal money from poker players.
What Had Happened Was…
Witteles took to his Poker Fraud Alert forum this week to write the account of what happened to him, as best he could determine.
It started on October 20 when someone created an account in Witteles' name on the BetMGM online sportsbook in West Virginia. To do so, that person had knowledge of Witteles' full name, address, and the last four digits of his social security number. Through Global Payments, that person withdrew $10K from Witteles' bank account and put it into the sportsbook account. Later that day, the person cashed out of the sportsbook for $7,500 without playing at all. That person transferred the money to a Venmo debit Mastercard, created in Witteles' name as well. From that fraudulent Venmo account, the person transferred the money to yet another Venmo account to claim the $7,500.
The person (or persons) withdrew the last $2,500 from that account on November 4.
Victims Come Forward
The scheme is a difficult one to decipher, as it involves multiple accounts and varying payment methods. It also involves, as in Witteles' case, online gaming accounts that are not used or previously nonexistent.
Longtime poker pro Joseph Cheong announced on November 15 that he "got debited via echeck for $9.8k little over a week ago." It happened via BetMGM online, a site on which he's never created an account.
I was also a victim for $10k, and I have been working hard for the past week investigating this. Please get a hold of me if you were a victim, as I already have some leads.

DM me or text me at 775-372-8355. https://t.co/Pk4f3tza1S

— Todd Witteles (@ToddWitteles) November 15, 2022
Other poker pros reported similar incidences, such as David Bach, Clayton Maguire, Joe Cada for $500, Angela Jordison for $1,700.
Sam Panzica lost $1,900 in the scam. He said it looked like BetMGM online poker took the money from his account, but the site has no record of doing so.
Kyna England reported it happened through "some third party online casino connected to my WSOP account." Her bank stopped the transaction, though.
Kathy Liebert said that there had been deposits to "her account" but it wasn't her account. She said that someone appeared to have established a bank account in her name to collect winnings from BetMGM and WSOP online accounts.
The scammer tried it with Melissa Burr, trying to deposit into her already-established BetMGM account, but she had just closed the checking account they tried to access.
Someone just tried to UNSUCCESSFULLY deposit to my betmgm account minutes after I closed that checking account.

You can choose to take this seriously or deal with the consequences later. Idk wtf is happening but it ain't good.

Educate and protect yourself. pic.twitter.com/kJFSt6USuZ

— Melissa Burr (@burrrrrberry) November 16, 2022
Numerous other players have reported that people have tried to access their online accounts, but two-factor authentication seems to stop it.
A Theory
Witteles believes that the scammer has obtained numerous bits of information about a slew of poker players, including their names, addresses, birthdates, and last four social security number digits. The scammer sets up an account on an online betting site like BetMGM, though this person has also done this through a cashless system at Viejas Casino in Southern California.
From that igaming or sports betting account, the scammer uses the VIP Preferred payment service through Global Payments Gaming Solution. This allows the site to use previously-associated bank information, and the scammer requests an eCheck money transfer to the igaming account.
From there, the scammer creates a Venmo account in that player's name, obtains a Venmo debit card, and uses it to withdraw funds from the igaming account. A subsequent transfer from the fake Venmo account to the scammer's account completes the theft.
Here it is: https://t.co/wQVlza2KHq

— Todd Witteles (@ToddWitteles) November 16, 2022
All of this makes the situation very difficult to report to the police. While it appears that the scammer is using the BetMGM or WSOP online accounts to steal funds, it is actually Global Payments that processes those payments. With several levels of fraudulent activity, it is hard to explain to authorities and even harder for those authorities to understand and try to find the thief.
Statements from Involved Entities
There are none.
While none of the entities involved – Global Payments, BetMGM, WSOP.com – want to accept any responsibility for a breach before a sufficient investigation, none of them have issued any warnings to customers via social media.