Global Payments Now Blames Online Poker Victims for Fraud
The scammers started working in mid-October, it seemed. Many poker players began noticing missing online funds in November. And when they began sharing stories on Twitter, they realized that they weren't alone. It appeared, per victim reports and investigative poker pro Todd Witteles, that the scammers would create an…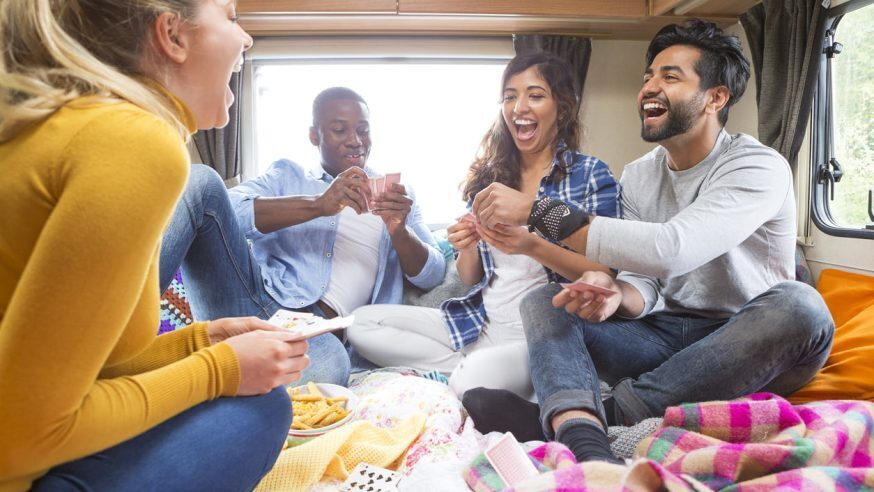 The scammers started working in mid-October, it seemed. Many poker players began noticing missing online funds in November. And when they began sharing stories on Twitter, they realized that they weren't alone.
It appeared, per victim reports and investigative poker pro Todd Witteles, that the scammers would create an account on a regulated online gaming or poker site or sportsbook. The sites were ones properly licensed in states that offered legalized igaming. The scammers obtained the victims' addresses and last four digits of social security numbers. This was enough to enable them to create accounts online. Then, they used those victims' previous use of Global Payments as a payment processor for online gaming accounts. They easily funded the new accounts with money from victims' bank accounts – all seemingly through Global Payments. From there, the scammers withdrew all or part of the funds to a Venmo card in the victims' names and then to unassociated Venmo cards. The money was then free and clear.
Some poker players reported being scammed out of as much as $10K.
Sadly, not many online gambling operators or even Global Payments even acknowledged the problem until the story gained greater traction. By the time it affected sports bettors on sites like DraftKings, major media sites like ESPN were reporting on it. That prompted many of the involved companies to finally issue statements.
DraftKings, for example, said it would make victims whole.
— DraftKings CX Team (@DK_Assist) November 21, 2022
Initial Response from Global Payments
Global Payments did not issue a public notice about the situation. They only acknowledged that something strange was happening. The company was investigating but insisted there had been "no security breach or fraudulent accounts opened at our gaming business."
Some poker players did experienced positive responses from Global Payments. Phil Galfond, for example, contacted the VIP customer service arm of Global Payments and explained the situation. Within one hour, the company responded to Galfond to admit that there were fraudulent accounts at third-party sites. They also said that law enforcement was conducting an investigation, and they were cooperating.
The day before I closed this account, the fraudsters successfully created a @BetMGM account in my name & deposited $2k. BetMGM contacted me & have already reimbursed me.

I also received a password reset email from Stardust Casino (@FanDuel) due to failed login attempts (not me). https://t.co/lUeDhipvGS

— Phil Galfond (@PhilGalfond) November 22, 2022
Failing response
Not all players received the VIP treatment, however.
Kyna England was one of the victims of the scam from the poker community, one who found out after the fraudulent accounts were created and used. But weeks after the initial discovery and report, Global Payments decided to pursue England herself for funds linked to a WSOP online poker account from 2020.
Kathy Liebert experienced the same. Scammers targeted her, but then her bank reimbursed her for the stolen funds. Somehow, that prompted Global Payments to send a collection letter to Liebert to pay up for the money that her bank reimbursed to her.
I got a letter from collections from Global Payments for the money that was stolen that was credited back to me by my bank. 🤔🤯😳

— Kathy Liebert (@pokerkat) November 29, 2022
Witteles stepped back in to ramp up his personal investigation. An attack on the poker community often sends Witteles into investigative mode, on a mission to find justice. And it was personal, as he was one of the victims and has first-hand knowledge of the situation. Witteles lost $10K to the scammer, so he made it his project to figure it all out.
Witteles sent a letter to Global Payments about the collection letters that numerous poker players received. The company had falsely accused the victims of authorizing the echecks that stole their funds. To prove otherwise, Global Payments told the victims they needed to produce police reports and notarized statements to prove their cases.
I have been sent information that @GlobalPayInc has been sending obnoxious collections letters to victims of the @BetMGM / Viejas fraud through their platform, after banks clawed back the money.

Do not tolerate this BS. If you got a letter, please DM me or text 775-372-8355.

— Todd Witteles (@ToddWitteles) November 29, 2022
Protect Sports Bettors
The scam went far beyond the poker community, assuming it is the same scam.
Per ESPN, the scam was so widespread that it became classified as a cyberattack. And many of the victims who had money stolen from their bank accounts could not obtain responses from DraftKings or FanDuel and were not being reimbursed. This was despite a statement from DraftKings to restore funds to impacted bettors.
To be fair, the scammers were working quickly at that point. They were transferring money faster than customers could report it and sportsbooks could stop it.
Enter the FBI.
Source – FBI investigating cyberattack of online sportsbooks https://t.co/7UVapiWX2f

— Chris Sieroty (@sierotyfeatures) December 2, 2022
While the FBI has yet to acknowledge an official investigation, ESPN reported that reputable sources confirmed the US government's involvement.
It appears that the escalation of investigations had nothing to do with the initial reports from poker players. It was the affected sports betting community that received the extra attention. Of course, there are many more sports bettors than poker players and betting sites are larger than poker sites. However, it is disappointing that Global is now treating poker players as possible participants in the scam while sports betting account hacks receive the attention of the United States government.