Poker Integrity Council Makes First Move but Public Wants More
GGPoker took the perfect opportunity to unveil its Poker Integrity Council (PIC) this summer. They made the announcement of the group's formation on July 1 and hosted a press conference at the World Series of Poker in Las Vegas on July 5. As all eyes were on the WSOP Main…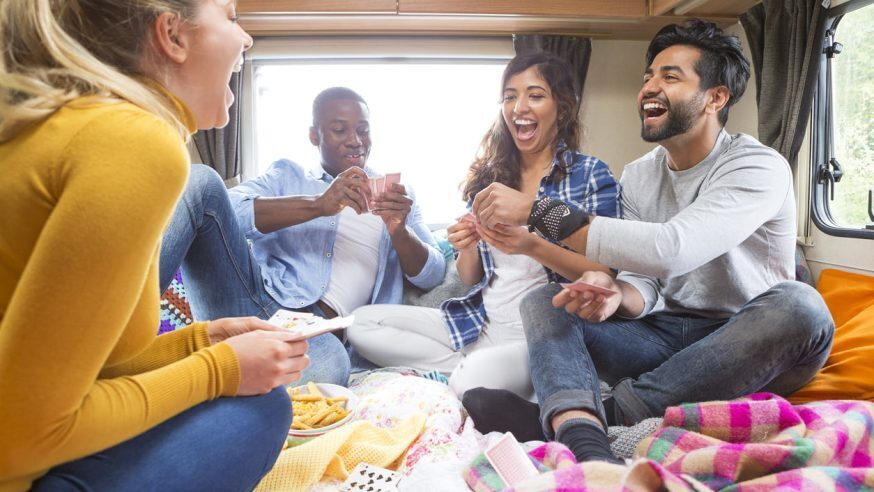 GGPoker took the perfect opportunity to unveil its Poker Integrity Council (PIC) this summer. They made the announcement of the group's formation on July 1 and hosted a press conference at the World Series of Poker in Las Vegas on July 5.
As all eyes were on the WSOP Main Event, GGPoker borrowed the spotlight to say that it was going to help grow poker by identifying and blacklisting cheaters. The press release noted that the effort to protect the integrity of poker was industry-wide, but GGPoker's PIC would spearhead the efforts.
Supporters alike cheered the effort. Sceptics believed it wouldn't be enough.
One month later, GGPoker made its first move. Is it enough? Will it be enough?
PIC Formation
The press release announcing GGPoker's PIC outlined the group's focus. The Poker Integrity Council will protect poker's integrity by investigating cheating allegations, conducting fair reviews of said allegations, and enforcing sanctions for the most egregious cheaters in the game.
More specifically, the process will consist primarily of three steps:
Detection of suspicious behaviors flagged for review, including collusion, use of bots, ghosting
Review of allegations alongside hand histories (Notably, each member of the council will review anonymous hand histories that don't include player names or stakes.)
Ruling by a PIC member vote to decide upon disciplinary action, if necessary and how severe
GGPoker chose two its own ambassadors to serve on the council, as well as three people associated with other poker entities – not competing poker sites, but a start.
Jason Koon: GGPoker Ambassador
Fedor Holz: GGPoker Ambassador
Andrew Lichtenberger: LearnWPT
Seth Davies: Run It Once
Nick Petrangelo: Upswing Poker
Koon had already taken on a unique role alongside his ambassadorship. When he signed with GGPoker on October 3, he became a spokesperson for the brand, obviously, but he took on an additional role of advocating for VIP and high-stakes players and helping to find cheating at the online tables.
Welcome to the @GGPoker Global Ambassador Team @JasonKoon. pic.twitter.com/GXRNPygfXM

— GGPoker (@GGPoker) October 3, 2021
Upon the announcement of PIC, Koon noted that one of his initial goals of his partnership with GGPoker was to make online poker "more secure and fair than ever." He said that PIC was a massive step in ensuring the game's safety for all players."
First Move: Reinstatement?
At the July 5 announcement of PIC, the council did mention that the first move would be to allow some players previously banned to apply for reinstatement. That was, indeed, this week's revelation from PIC. They posted the notice on Reddit (also newsworthy that GGPoker and Reddit appear to have a partnership).
PIC's first initiative to reinstate players allows them – potentially – to "start over with a clean slate." They are welcome to email the council with an "olive branch application" containing their real and screen names, details of their current ban, and identity verification.
The memo noted that this applies to all but "the most severe cases." Koon reinforced this idea on Twitter, noting that reinstatements can apply to players who used things like preflop charts. He clarified that severe cases include sophisticated RTA use, botting, multi-accounting, and trespassing after a ban.
Frequent use of sophisticated RTA (ie: post-flop solves, icm libraries, dynamic pre-flop situations), severe collusion (ie: card sharing, chip dumping), botting, multi-accounting, trespassing after being banned.

— Jason Koon (@JasonKoon) August 2, 2022
The comments on the Reddit thread illustrate doubts from the broader poker community that this move is a good way to start the process of cleaning up the game. However, other comments appear supportive, at least to the extent that they are willing to see what comes next.
Concerns Abound
The caveat to almost anything done in poker is that no decision will ever please the entire community. Online poker cheating is a particularly sensitive subject, though, and one that has gone insufficiently and only-quietly addressed for far too long.
There are members of the community who make good points.
One concern is that PIC is comprised of high-stakes poker pros who may not be able to see the broader community for what matters. In addition, some want the "integrity" part of PIC to address more issues than just the most severe forms of online cheating.
This has been hyped up to be the next big thing to restore faith and integrity in the entire poker industry and this is really just about … catching online poker cheaters?

And it's policed by high stakes guys with in depth solver knowledge?

— Christian Zetzsche (@zedmaster84) August 2, 2022
Relatedly, some are concerned that this council is comprised of not only high-stakes players but those who are young white males. The lack of diversity is all too familiar to minorities in poker, and PIC appears to be no different. From upper management of online poker sites down to those policing the game, the vast majority of them are young, white, straight, fully able-bodied, and male.
Some would like to see PIC represent a larger swath of the community.
Poker NEEDS representation on the Integrity Council. Please get in touch with @ggpoker or @JasonKoon if you wish to apply to be a PIC Voting Member. I would like to volunteer. If you are a woman+, disabled, POC, LGBTQ+, etc. please apply! #ggpokercanadahttps://t.co/EjiWLtK2It https://t.co/bEmg3s3ZKU

— Doc ♠️❤️♣️👑 (@DrAlexChauran) August 1, 2022
Broader Bans
One of the biggest topics of discussion at the 2022 WSOP was the presence of alleged poker cheaters like Ali Imsirovic, Jake Schindler, and Bryn Kenney. Not only did Schindler actually win a bracelet (and then refuse to speak with the media, avoiding all questions about the allegations as usual), Imsirovic made some deep runs. Kenney just seemed to be everywhere.
Many complained that the men were not banned from the World Series of Poker. There were rumors that they had been banned from the European Poker Tour and other PokerStars-associated events, but Stars did not confirm when we asked. It appeared that there may be no accountability for online poker cheaters in the live poker realm.
The GGPoker announcement, however, seemed to address this.
Koon said, "Our long list of allies also means that the wider community will be better protected via the industry-wide blacklist; we're sending a united message that there's no place in this game for cheaters."
Industry-wide is not exactly accurate, as GGPoker is not partnering with online poker sites like PokerStars, 888poker, and partypoker. However, the including of the World Poker Tour and World Series of Poker was a big step.
In addition, GGPoker noted that others on board with the ban included King's Casino in Europe, Triton Poker, RunGood Poker Series (RGPS), and the Asian Poker Tour (APT). A number of the poker series and shows run by PokerGO also made the list, suggesting that the entirety of the PokerGO Tour would enforce bans as well.
Site Crossover?
Live poker tours sharing a blacklist is important. The big question, though, pertains to sharing across online poker sites.
It is no secret that PokerStars and GGPoker are arch-enemies. Both compete for many of the same players on a global scale, and the two are the ones competing for the top online poker traffic numbers. There is also no love lost between those sites and partypoker, 888poker, and others. And the animosity between those global sites and ones like Americas Cardroom will likely prevent any blacklist sharing.
The closest any sites came to cross-site support was during the original months of the pandemic in 2020. Run It Once Poker, a global site at that time, tweeted its support of an Americas Cardroom charity tournament. Such support, especially across fuzzy legal poker lines, had been unheard of until a global disaster brought people together.
Nevertheless, that type of support is rare and may never happen again.
Could a group of major global poker sites work together to enforce a poker blacklist? It is possible. And GGPoker's Koon said so much at the July 5 press conference in Las Vegas when asked.
"We are open to expanding with anyone. If people's views and values align with us and they want to protect their product or their series, we're all ears. Let's meet, and let's talk about it."
PokerStars and Security
On the exact same day that GGPoker announced the formation of PIC, PokerStars Head of Game Integrity Francis Lincoln made an announcement as well.
While not the first time PokerStars addressed player security, this information appeared to be a response to the public's aforementioned inquiries about banning online poker cheaters from live events. Lincoln revealed that "certain players" banned from online play at PokerStars had not been welcome at live events associated with PokerStars LIVE, such as the European Poker Tour and others.
"However, we have decided that policy was not as comprehensive as it should be and are currently taking a deeper look. Our mission is always to ensure our communities have the best experience, whether that is at our online tables or live, and a part of that is protecting our players from those who seek to damage the poker community, either financially or reputationally."
And on the cross-site banning topic, PokerStars Commercial Director Scott Goodall revealed that Stars and GG are not as far apart as one might imagine.
"We are open to finding ways to work with other live operators, where it is possible, and with our players and ambassadors, to set an industry standard on this topic. Our ultimate goal is to deter those who do not have the pure love of our game at heart from sitting alongside those who do, by creating an environment that makes it impossible for malintent to exist."
It's a #PITE Summer Special.

How does PokerStars catch cheats?

Head of Game Integrity, Francis Lincoln, talks about combatting RTAs, collusion and multi-accounting.

Listen 👉 https://t.co/8amsfphZpS pic.twitter.com/17IHGp7jVW

— PokerStars (@PokerStars) June 24, 2022