GGPoker New Promo Gives You Unlimited Chances To Win 2021 WSOP Main Event Seat
Imagine turning your $49.99 into a $10,000 WSOP Main Event ticket. Well, GGPoker is making that a possibility through its new subscription-based poker platform ClubGG! The state-of-the-art app is now available worldwide and can be accessed via desktop or mobile. GGPoker lends its state-of-the-art features to the new…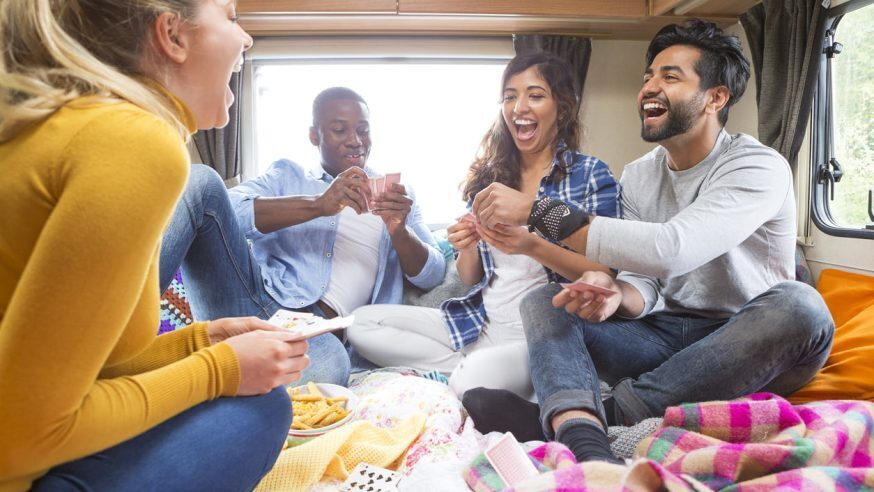 Imagine turning your $49.99 into a $10,000 WSOP Main Event ticket. Well, GGPoker is making that a possibility through its new subscription-based poker platform ClubGG!
The state-of-the-art app is now available worldwide and can be accessed via desktop or mobile. GGPoker lends its state-of-the-art features to the new platform, where players can enjoy a great selection of free-to-play games such as Texas Hold'em Poker, Pot Limit Omaha, and Five Card Omaha, with more variants to be added in the weeks or months ahead.
The app's cash games and tournaments are fully customizable, and players can also create private clubs which will enable them to organize home games exclusive for friends and loved ones.
To top it all, ClubGG is the best place to qualify for the biggest live poker tournaments out there, at a cheaper price, and to mark its launch, the platform is offering players unlimited opportunities to win a $10,000 WSOP Main Event ticket. The offer is open until August 22.
ClubGG WSOP Main Event Ticket Giveaway
ClubGG opens a lot of big opportunities for players who are willing to pay an affordable $49.99 monthly subscription fee. For that price, you will become a Platinum Member which entitles you to some exciting benefits and exclusive offers.
Currently, ClubGG Platinum Members are being offered the chance to secure a $10,000 WSOP Main Event seat through three stages. The platform is giving away a total of 10 Main Event seats through August 22 and what you need to do to avail of this promo is to simply pay the $49.99 subscription fee.
At Stage 1, players will compete in online qualifiers running every hour, starting August 2 at 4:00 p.m. GMT on ClubGG. You can re-enter as many times as you want until you advance to Stage 2, and remember you won't be paying any extra cost apart from the $49.99 fee. To move to Stage 2, you must make it to the top 20% of finishers.
At Stage 2, you'll be playing a Sit n' Go game of your choice. You may choose from the following: 9-max, 18-max, 27-max, 36-max, 45-max, 90-max, and 180-max. The number of Stage 3 tickets that can be won depends on the size of your preferred SNG. For every nine players, one will walk away with a Stage 3 ticket.
All of those who are able to advance to Stage 3 will compete in a traditional tournament format which takes place every Sunday at 7:00 p.m. GMT. This is where the WSOP Main Event tickets will be awarded. At least 3 seats are guaranteed to be won each week – (August 8: 3 seats, August 18: 3 seats, August 22: 4 seats).
Prize Eligibility
Take note that ClubGG operates using the sweepstakes model. While the platform is available across the globe, its accessibility still depends on your location. If the country you're currently residing in prohibit sweepstake games, then you won't be able to participate in ClubGG's tournament promotions and other offers.
You may check the ClubGG Prize Eligibility page to see whether you're qualified for the 2021 WSOP Main Event ticket giveaway. The excluded territories are listed there, which include multiple US states like Georgia, Florida, Washington, Oklahoma, Mississippi, and New York, among others, as well as the province of Quebec in Canada, and certain territories in Australia.
If you're currently based in one of the excluded jurisdictions, or if your country does not allow sweepstakes games and you still decide to play and eventually win, the prize will be entirely forfeited.
The promotion is only open to players aged 21 and above, as it is the minimum age requirement for the upcoming WSOP live festival in Las Vegas. The prize only covers the $10,000 buy-in for the WSOP Main Event. This means the players will shoulder all other expenses including travel and accommodation.
The 2021 WSOP kicks off on September 30, with the Main Event running from November 4-17.