Getting Back on Track: What Atlantic City Should Do To Improve Its Casino Market
Improving the overall perception of Atlantic City, providing more convenient access and achieving political stability were the three important factors of market growth highlighted by casino industry executives at a recent business forum organized by the Greater Atlantic City Chamber. For some time now, there have been concerns whether…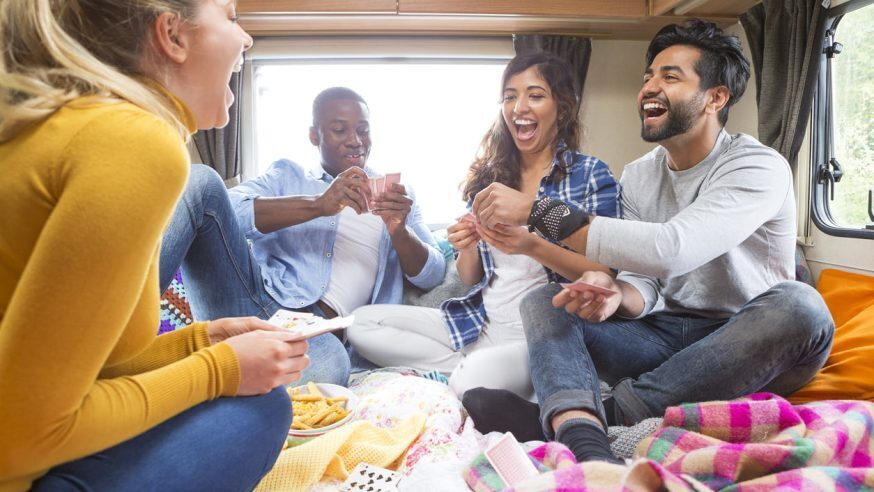 Improving the overall perception of Atlantic City, providing more convenient access and achieving political stability were the three important factors of market growth highlighted by casino industry executives at a recent business forum organized by the Greater Atlantic City Chamber.
For some time now, there have been concerns whether Atlantic City has the ability to accommodate more internal competition from casino operators. Between 2014 and 2016, five casinos closed their doors which resulted in thousands of casino employees being terminated and the city losing out on millions in gambling tax revenues.
Casino Market Slow Turning Around
The Atlantic Club, Trump Plaza, Showboat, Revel and Trump Taj Mahal ceased operations following a period of intense regional competition, financial struggles and workers dispute. The closures resulted in the loss of over 13,000 jobs. During that period, the future looked uncertain for Atlantic City and many considered it to be a dead market.
However, with the entry of two new casinos, the Hard Rock Hotel & Casino and Ocean Resort Casino in 2018, the casino industry in Atlantic City was handed a lifeline.
Hard Rock transformed the previous Trump Taj Mahal into a brand new casino, while the former Revel casino has now become Ocean Resort. The opening of the two resorts in June 2018 sparked a sense of hope for the market and with sports betting now legal in New Jersey, casino operators are rather optimistic of a strong turnaround.
Reports show that the casino industry brought in $2.413 billion in revenue in 2017 and saw a slight increase in 2018 with a total of $2.5 billion being generated. Keen on keeping up the good progress, gaming experts say the focus should now be placed on fostering the Atlantic City market and making it a more conducive environment for investors and customers.
Spectrum Gaming Group Managing Director Michael Pollock said the casino industry should look into building more value and enhancing visitation and developing non-gaming experiences if it wants to achieve a sustainable market going forward.
Atlantic City: Better Access And New Image Required
The chamber event gave executives the opportunity to dig into the issue, and enabled them to explore better and more effective ways of growing the Atlantic City casino market, aside from coming up with better products and services and improving non-gaming amenities.
Marcus Glover, President and chief operating officer of Borgata, stressed that the city is currently having some problems when it comes to offering convenient travel means for potential investors and customers. Making the city's airport more vibrant and getting more travelers to come and pass through Atlantic City is essential. His views were shared by Steve Norton, a former Atlantic City and Las Vegas Casino executive has long been pressing for more air travel to the city.
In a statement, Norton said "To be successful at attracting the convention trades, Atlantic City needs commercial air service into Atlantic City International (Airport), because this is the favorite method of transportation for attendees at the larger shows," Norton said. "Plus new air would also allow Atlantic City to attract casino players and vacationers from cities like Atlanta, Dallas and Houston that have populations similar to Philadelphia, but no casino gaming."
Changing Customer Perceptions
Steve Callender, Senior Vice President of Eastern Regional Operations for Eldorado Resorts, pointed out that certain social issues in Atlantic City should also be addressed. City executives should work on changing the image of the city and make it more attractive to customers and investors. Callender said social issues are currently hitting businesses and are driving away customers.
While some market analysts are concerned that the increase in the number of casinos can cannibalize the market, the experts at the summit expressed no such concerns. They collectively believe that promoting Atlantic City as a tourist destination and creating a positive image that draws industry key players is critical to expanding the city's casino market.
Addressing Political Instability
Kevin Ortzman, President of the Casino Association of New Jersey and Regional President of Caesars Entertainment said the complicated dynamic of Atlantic City's leadership is also a concern and should be addressed. While he did not go into details, the summit provided the leadership of Atlantic City as well as casino operators' clear information on what they need to address to keep the casino market growing.