Get Into A Winning WSOP Mindset With These Key Tips From Mind Coach
This year marks the return of the live World Series of Poker (WSOP) festival after more than two years of being on hiatus due to the pandemic. The live series kicks off this September at the Rio All-Suite Hotel & Casino in Las Vegas, featuring 88 gold bracelets. But…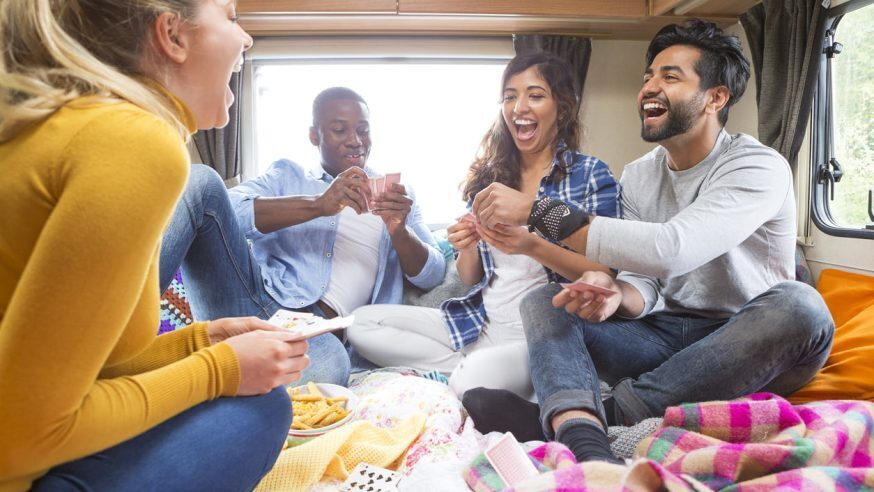 This year marks the return of the live World Series of Poker (WSOP) festival after more than two years of being on hiatus due to the pandemic. The live series kicks off this September at the Rio All-Suite Hotel & Casino in Las Vegas, featuring 88 gold bracelets.
But players won't have to wait for the main festival this fall in order to win a highly coveted gold bracelet, as an Online Series is ongoing, offering a total of 66 bracelets.
Taking part in huge tournaments like the WSOP requires great preparation, especially mentally. Finding success all boils down to how well you can handle stress and pressure. So even if you're the best player in the world, if you don't take good care of your mental wellbeing, you'll most likely crumble in the middle of difficulties.
So how do you prepare yourself for the WSOP, and what can you do to have the mindset of a champion?
Elliot Roe, the voice of Primed Mind, can help you with that. The world-renowned mindset coach has worked with some of the most prominent names in the world of poker, including German high roller Fedor Holz. Roe recently shared some tips for players who want to win a WSOP gold bracelet.
Staying Positive
Your journey towards life-changing poker victory does not start with planning and arranging your schedule. Before anything else, you must first believe that your goal is achievable. If you want to take home a gold bracelet, believe that it's possible. It will give you much needed motivation to do your best.
Remember, you have to make it to the end if you want to see yourself holding that coveted bracelet. You have to navigate your way through the ups and downs, and having a strong mindset is the key to that.
Solving the Puzzle
When competing at the table, focus yourself on the hand in front of you. Regardless of who you're playing against or the level of competition you're in, the goal is to make the best possible hand out of the cards you're dealt. Consider every new hand as a puzzle to be solved. Distraction is going to be one of your biggest  enemies.  Concentrate on solving the puzzle and you'll get favorable results.
Dealing With Hot Streaks & Bad Beats
Poker is one of the most complex games out there. Even if you've got the strongest hand, it doesn't always guarantee a win. Bad beats will always be part of the journey especially in major tournaments, and if you're not capable of properly dealing with it, you won't make it to the end.
Similarly, if you get too caught up with successive good results, you'll get a false sense of security which will make you become over-confident and complacent. What you can do is to stay level-headed and have full control of your emotions and thoughts. The game of poker is unpredictable, so again, treat each new hand as a puzzle that must be solved.
Preventing Burnout
In the WSOP, you'll find some of the most intense competition, and if you're not well-prepared for that, chances are, you'll experience burnout. What you can do to avoid that is to treat your body well before even competing in any tournament, as well as taking a break every now and then.
If you're eyeing for the biggest tournaments at the series, then it's wiser if you just prepare your mind and body well for those events by getting enough rest, taking nutritious food, and staying fit, rather than push yourself to participate in as many tournaments as you can which will drain all your energy.
Celebrating Victories
If you know you've already achieved your goal – may it be winning a bracelet, taking home the most money, or topping the leaderboard, feel free to celebrate as a means of acknowledging all your efforts, hard work and sacrifices. What you do after that is all up to you!