Genting Americas SignsMain Contractor For $4 Billion Resorts World Las Vegas Project
Genting Americas, a subsidiary for the Malaysian giant Genting Bhd will be responsible for developing the $4 billion Resorts World Las Vegas project. The company announced this week that it had finalized a main contractor who will take charge of construction for the multi-billion dollar integrated casino resort in…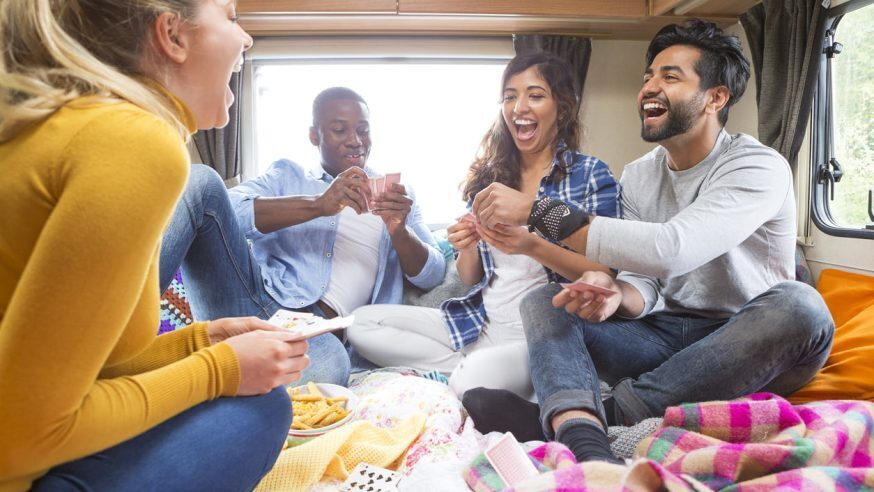 Genting Americas, a subsidiary for the Malaysian giant Genting Bhd will be responsible for developing the $4 billion Resorts World Las Vegas project. The company announced this week that it had finalized a main contractor who will take charge of construction for the multi-billion dollar integrated casino resort in Las Vegas. The company signed an agreement and hired the experienced firm of W.A. Richardson Builders LLC (WARB) to serve as the construction manager.
In a statement Edward Farrell, president of Resorts World Las Vegas said "Bill Richardson – principal at WARB has tackled complex, multi-billion-dollar projects in Las Vegas on time and on budget. We are confident that he and his team have the know-how to ensure that Resorts World Las Vegas will be constructed to the highest standards with maximum flexibility for future growth".
WARB: Impressive Credentials
WARB does have impressive credentials when it comes to constructions multi-billion dollar buildings in Las Vegas. Partners Bill Richardson and Yvette Landau have over thirty years of construction experience during which time they have worked on projects such as The Linq Hotel, Mandalay Bay and The Cromwell. Their firm has also been responsible for carrying out major expansion and renovation projects to a number of properties belonging to Caesars Entertainment, Circus Circus and Luxor.
Genting Americas held a ground breaking ceremony back in May 2015 but progress has been rather slow. Things have finally started moving in the right direction as WARB commenced work on the site from Monday and should everything go as per plan, Resorts World Las Vegas will be finished before the end of 2020. WARB was happy to secure another mega construction contract and will be in charge of all construction activities on the 87 acre site.
Asian Themed Integrated Casino Resort
Resorts World Las Vegas will be developed on the former site of the Stardust casino. Boyd Gaming owned the site and intended to develop a casino resort but pulled out and sold the site to Genting in 2013 for an estimated $350 million.
Genting Americas has plans to develop an Asian themed integrated casino resort that will look to attract tourists and gamblers from all over Asia, with a special focus on Mainland China. Casino operators across the world have targeted VIP gamblers from China as they are known for spending lavishly at the gaming tables and are a lucrative market segment for the casinos. Resorts World Las Vegas will have an advantage when it comes to attracting tourists from Asia as its parent company Genting Bhd has a massive presence throughout the Asian continent.
Resorts World Las Vegas will have two hotel towers that will have a combined total of 3,000 hotel rooms and suites. These towers will be located opposite the casino and will go up to 56 stories to reach a height of 679 feet which will make it taller than the Wynn Las Vegas, which is 49 stories high and reaches 514 feet. The Wynn Las Vegas property is located across the Las Vegas Boulevard and is southeast to the Resorts World Las Vegas property.
Farrel Confident Of WARB's Reputation
The two towers at Resorts World Las Vegas already have 10 stories built and once construction is in full swing, will see one storey being constructed every eight days. WARB will be working with tight deadlines but Resorts World Las Vegas president Edward Farrell is confident that WARB will be able to meet these targets.
Farrell who was named president in May 2017 said that when his company looked at the Las Vegas market, they knew that there were a number of top contractors out there but in the end they decided to go with WARB because they had the experience of working on multi-billion dollar projects and the reputation of doing a great job.
Farrell has confirmed that more than $400 million in contracts have already been awarded to sub-contractors and vendors. He expects over one thousand workers to be present on site by early 2018 as major steel and construction projects commence.
Resorts World Las Vegas will be the first multi-billion dollar integrated casino resort that will be built from the ground up in Las Vegas in over ten years.