Gambling Operators Are Using AI To Predict And Boost Gambling Tendencies
As Artificial Intelligence (AI) permeates the gambling industry, gambling operators from around the world are turning towards AI to improve their systems. Are gambling operators using AI to give their patrons a better experience or is AI being used to manipulate gamblers and get them to spend more thereby boosting…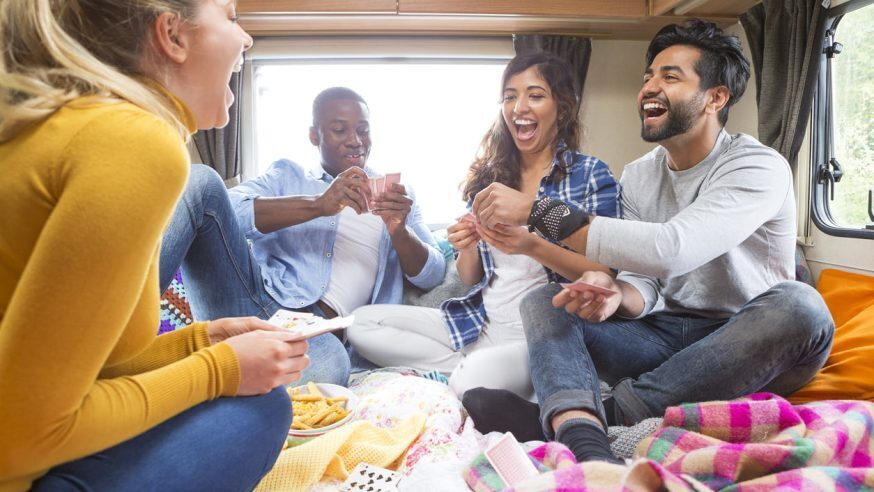 As Artificial Intelligence (AI) permeates the gambling industry, gambling operators from around the world are turning towards AI to improve their systems. Are gambling operators using AI to give their patrons a better experience or is AI being used to manipulate gamblers and get them to spend more thereby boosting their gambling tendencies?
The general consensus as of now is that gaming operators are taking advantage of AI technology to boost their revenue and expand their presence. Not a lot of thought or effort is being put into how AI can be used to improve things for its patrons.
Tailor Made Ads To Promote Gambling
Gambling industry insiders have come forward with revelations about how operators and bookmakers are effectively taking advantage of AI systems to predict customer behaviour and then use these data to tailor-fit advertisements to prey on their weaknesses.
It works just like Google and Facebook's ad tracking mechanisms. Their AI systems record all your activities, the webpages you go to, the links you click and then use this info to give you ads that are more likely to appeal to you.
This strategy sounds harmless, especially when Facebook CEO Mark Zuckerberg explains that offering tailored-fit ads seem to work in favour of both consumers and advertisers as it gives both parties what they are in search off compared to offering randomly generated ads.
But the problem starts to surface when one finds that these customized ads are being used by gaming operators to further expose weaknesses in players and boost their gambling tendencies. This is manipulation at its best but it is cloaked with the disguised of doing what is right for both parties. However, there is no doubt that these targeted ads could potentially worsen already problematic behaviour.
Despite the claims of gambling executives that this kind of AI tracking mechanisms work to give users a better and more sophisticated user experience, the real agenda behind this strategy is that gaming operators are better able to optimize their profit by accurately targeting the weaknesses and tendencies of consumers.
AI technology helps companies use their customers' profiles containing their earnings, interests, and credit history, to create ads that will effectively work in luring them to their site. Insiders reveal that gamblers who have since quit or are in dire financial troubles are the ones being preyed on by these ads, promising free tokens, high returns, and the possibility of hitting a jackpot that will help get them back on track.
Data Protection Laws Being Manipulated
A whistleblower from the gambling industry who decided to use the name Brian for the sake of anonymity said that most of the time, consumers give their consent to the release of such data by agreeing to lengthy terms and conditions that they don't really end up reading.
In a statement, Brian said, "Once someone has logged into a gambling platform it can do whatever they want with them. It's like a science, it's not just random advertising messages, the whole thing is personalized, and data-driven customer profiles are constructed from gamblers' behaviour."
In theory, users should be protected by the Data Protection Act 1998 and GDPR, which requires companies to inform their customers on how their data is being used. It requires organizations to inform you how much of your data is being extracted, for how long it is stored and all details that will be shared with third parties.
Big Data Being Sold
Big data continues to be a huge business right now—just look at what happened with Facebook and Cambridge Analytica. There have been other whistleblowers that have come forward in 2017 to reveal that betting companies have long enjoyed access to consumer data being peddled by third-party data providers.
An unnamed informer exposed last year that betting companies are being provided e-mail lists and consumer data that confirms whether they have a credit card and whether they live on less than £25k a year. He said that these kinds of people, people who are more financially incapacitated, are one of the most successfully targeted segments.
The fact that there is no clear legislation to go after these data "affiliates" and tipsters makes it much easier for gambling companies who benefit from it and avoid prosecution. But with more and more consumers falling victim to these data extraction venues, and with the Cambridge Analytica scandal hotter than ever, Clive Hawkswood, chief executive of the Remote Gambling Association says that gambling operators should be more careful as they will be held accountable for these actions.