Gamblers Lose Close To $1.5 Million Each Day At Sands Bethlehem And Parx Casinos
Las Vegas Sands Corp was contemplating selling its Sands Bethlehem casino in Pennsylvania earlier this year to rival MGM Resorts International. The Sands Bethlehem casino has been the top performing gaming property in Pennsylvania for a number of years but Sands Corp was interested in selling because it wanted to…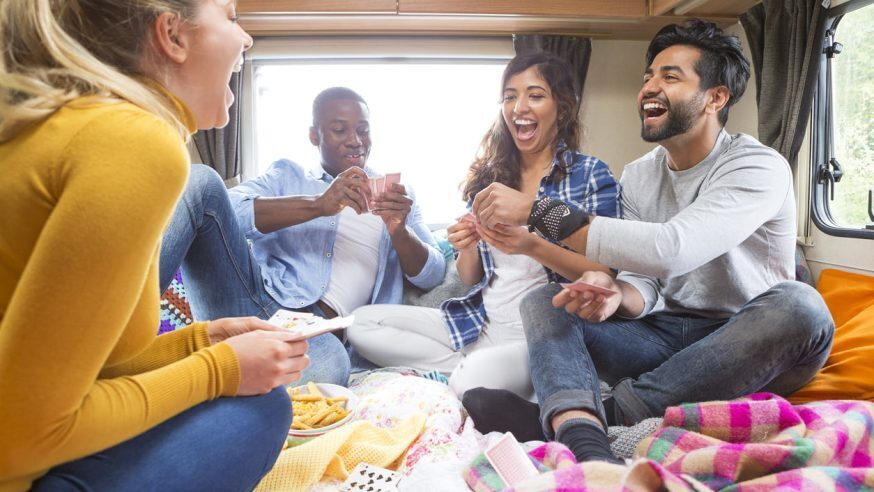 Las Vegas Sands Corp was contemplating selling its Sands Bethlehem casino in Pennsylvania earlier this year to rival MGM Resorts International. The Sands Bethlehem casino has been the top performing gaming property in Pennsylvania for a number of years but Sands Corp was interested in selling because it wanted to concentrate on international casino properties and limit its presence to Las Vegas in the domestic market.
However the deal did not work out between the two companies and Sands Corp decided to continue operating the Sands Bethlehem facility. The property has continued to perform well during the last twelve months but no longer holds the number one spot amongst Pennsylvania's twelve gaming properties. Based on numbers released by the Pennsylvania Gaming Control Board, the top spot belongs to the Parx Casino.
Parx Casino – Number One In Gaming Revenue
The annual gaming report which was released last week showed that Sands Bethlehem brought in $539 million for the fiscal ending in June. This is the equivalent of gamblers losing $1.48 million per day at the property while the Parx Casino in Bucks County brought in $557 million which is the equivalent of gamblers losing $1.53 million per day.
Parx gaming revenues received a boost from table games which reached $170 million this fiscal when compared to the $155 million in 2015-2016. Though slot machine revenue saw a slight decrease at the Parx casino, the boost from table games revenue helped Parx become the number one gaming facility in the state in terms of revenue. Slot machine revenue for the fiscal ending in June stood at $386.6 million when compared to $388.3 million in 2015-2016.
Sands Bethlehem also registered a slight decrease in slot machine revenue going from $305 million in 2015-2016 to $304 million for the fiscal ending in June. Sands Bethlehem does not give as much importance to slot machines like the Parx Casino and has about 400 fewer slots. However the properties table games revenue grew significantly reaching $235 million when compared to $228 million in the fiscal 2015-2016.
Sands Bethlehem – Leader In Table Games Revenue
The report showed that the two leading casinos in the state brought in nearly $3.2 billion in revenue for the fiscal ending in June which was nearly one-third of the combined gaming revenue in the state. Doug Harbach, a representative for the Pennsylvania Gaming Control Board said that Parx Casino has continued to be the leader in slot machine revenue and Sands Bethlehem has continued to be the leader in table games revenue.
The gaming regulator stated that Pennsylvania's overall gaming revenue had dropped by $25 million and the main reason for the drop was due to a dip in slot machine revenue. Harbach stated that one of the main ways to boost revenue in the state was to open more casinos.
In a statement, Harbach said "I think that you get to a certain level of gaming dollars that are going to be spent and that probably will not be exceeded until there are more casinos that open in Pennsylvania — there are plans to still do that, by the gaming act. Overall though, given that we have competition in every state around our borders, the fact is that gaming revenue has stayed amazingly steady for the last number of years."
Expansion And Makeover Plans
Parx Casino and Sands Bethlehem have already announced that they have plans for expanding and revamping their facilities. Parx Casino confirmed in May that it will invest around $50 million to build a new poker room, add two new restaurants and develop its Xcite Center – which will be a live entertainment venue.
Sands Bethlehem announced in 2016 that it would invest nearly $90 million to expand its facilities and proceed with a makeover that was geared to attract millennials. In August, Sands Bethlehem opened a special blackjack stadium that can seat 44 players and also has a venue dedicated to 150 electronic table games.
Parx Casino currently employs around 2,059 employees and paid the state and local governments $234 million for the fiscal ending 2016-2017. Sands Bethlehem beats out the Parx casino in terms of employment opportunities as the facility has nearly 2,519 employees but falls behind in gaming taxes, paying out $202 million in state and local taxes.