Full Tilt Poker Introduces Fast Moving Adrenaline Poker
Full Tilt Poker, a brand belonging to The Rational Group, has introduced into its portfolio a new variant of Rush Poker, a variant of high-speed online poker, along with roulette and blackjack. Click Here For Sites Still Accepting USA Player According to Full Tilt Poker,…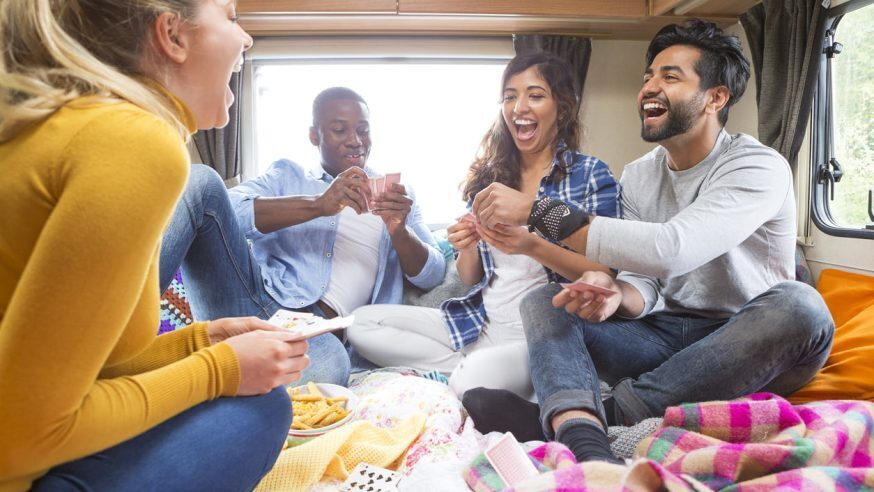 Full Tilt Poker, a brand belonging to The Rational Group, has introduced into its portfolio a new variant of Rush Poker, a variant of high-speed online poker, along with roulette and blackjack.
Click Here For Sites Still Accepting USA Player
According to Full Tilt Poker, its newly launched Adrenaline Poker is faster than Rush Poker. The game is available at several betting limits, but a cap is placed at 10 big blinds. Adrenaline Poker is a four-handed game, in which betting stops after the flop, and it comes with options such as Quick Fold and Raise Max, enabling players to fold quickly and move to another table or bet all-in. The game therefore moves at breakneck speed.
Sarne Lightman, head (marketing) of Full Tilt Poker, said: "Full Tilt Poker players love the thrill and excitement of fast-paced, quick-fold action, and AndrenalineRush pushes the envelope on speed and excitement."
According to her, the game was called Adrenaline Poker to reflect the excitement generated during the game, which moves even faster than Rush Poker and enables players to play several hands at a time, play against more players, and win more pots.
Three years back, Full Tilt Poker became the first online poker room to roll out a variant of high-speed poker, which it called Rush Poker. Later several providers of gaming software and poker room operators launched their own variants of high-speed online poker. As a result, we have Bwin.party's FastForward Poker, Microgaming's Blaze Poker, Playtech's Sprint Poker, Relax Gaming's Fast Poker, and PokerStars' Zoom Poker.
Full Tilt Poker, which had announced last year that it will soon offer casino games, has already introduced blackjack and roulette into its portfolio. A spokesman for The Rational Group said that the games are now available only in certain selected markets as they are still in the testing phase. Once the games have been thoroughly tested, they will be released in many more markets.
The spokesman said: "As always, we will provide the high quality player experience, integrity, security, safety, and support that players have come to expect from Rational Group brands."
Full Tilt has already launched several varieties of blackjack, such as Double Deck, Atlantic City, and European Blackjack. Players can play these games either at individual tables or in the multiplayer mode. Multiplayer roulette is also available, giving players the opportunity to interact with one another while playing.
In July 2013, Full Tilt Poker was converted into Full Tilt Gaming so that it could offer casino games with poker.