From Dusk Till Dawn to Host PokerStars Sponsored UKIPT
The From Dusk Till Dawn Casino is hosting the PokerStars UK and Ireland Poker Tour (UKIPT), which has attracted the world's best professional poker players and is giving away a prize pool of over £1 million. This is an event everybody in Nottingham has looked forward to. From…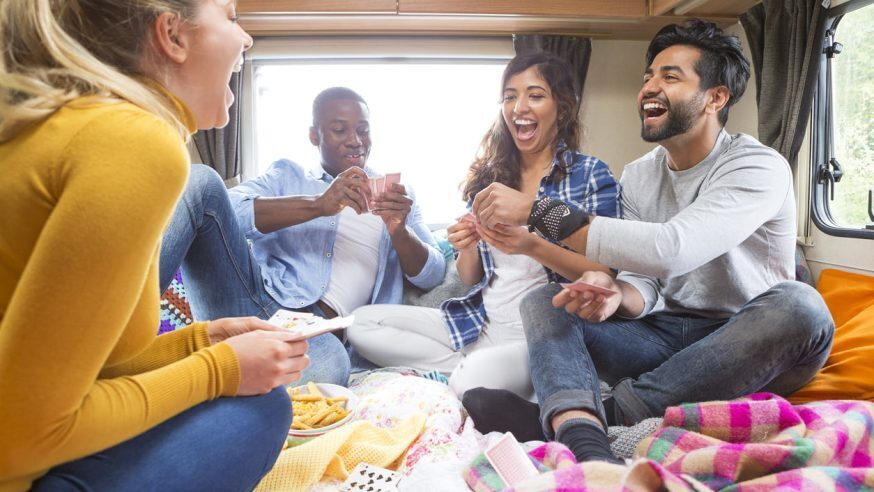 The From Dusk Till Dawn Casino is hosting the PokerStars UK and Ireland Poker Tour (UKIPT), which has attracted the world's best professional poker players and is giving away a prize pool of over £1 million. This is an event everybody in Nottingham has looked forward to.
From Dusk Till Dawn Club Director Simon Trumper said: "It's one of the biggest tournaments we hold and it's great for Nottingham because it brings a lot of people in to the city." He said that the casino will organize satellite qualifiers every evening for the benefit of local players who do not have a bankroll large enough to buy into the Main Event. However, the biggest day is going to be Friday as the venue is expecting as many as 600 players to turn up for the Main Event during the day and 150 more to turn up in the evening to play for the Nottingham Cup.
Click Here For Sites Still Accepting USA Player
Jake Cody and Liv Boeree, the winners of previous UKIPT events are also taking part in the event, and both say that they are looking forward to participate in one of Nottingham's toughest poker competition.
Cody, the youngest to win the Triple Crown by emerging as the champion of the World Poker Tour (WPT), the European Poker Tour (EPT), and the World Series of Poker (WSOP), has been very successful in Nottingham too. He said: "Obviously, I've done well in the past so it brings back good memories for me. It's just so well run and the staff here are really good, and because it's a PokerStars event, you know you are in safe hands."
Speaking about Nottingham, he said that he "actually loves the city, so it's not so bad if the poker doesn't go well, there is always something to do. It's a pretty cool city."
Last year, the UKIPT Main Event player field was as large as 1,223, generating a record-breaker prize pool of £1,223,000. It was Duncan McLellan who won the first-place prize of over £200,000.
In addition to the Main Event, players can take part in the £330 buy-in Nottingham Cup and the £3,300 buy-in UKIPT High Roller event.
Expressing his opinion about poker winnings being taxed, he said that people who play poker for fun wouldn't like to pay taxes just to enjoy their hobby.
Carl Froch, the world champion boxer who resides in Nottingham, will take part in the Main Event.