French Authorities Shutdown Parisian Poker Club 'Cercle Clichy-Montmartre'
Poker players in France have had a tough time for the last 5 years as the poker market in the country has been in decline. Poker clubs have seen less action with every passing year and online poker in France also witnessed a significant decline. Cercle Clichy-Montmartre Closes…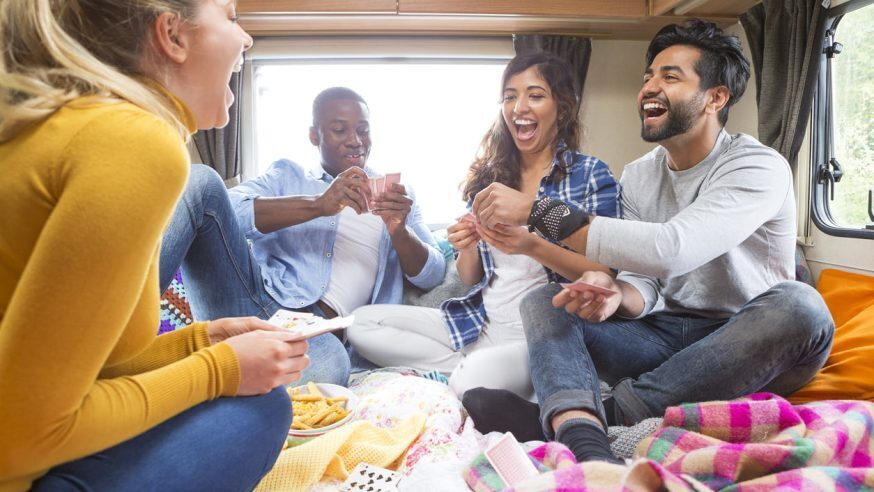 Poker players in France have had a tough time for the last 5 years as the poker market in the country has been in decline. Poker clubs have seen less action with every passing year and online poker in France also witnessed a significant decline.
Cercle Clichy-Montmartre Closes
The popular cardroom 'Cercle Clichy-Montmartre' in Paris was forced to close down after French authorities decided to crackdown on the cardroom for not complying with gaming regulations.
Cercle Clichy-Montmartre was located not far from the center of Paris and was very popular with poker players. The club played host to the World Series of Poker (WSOP) Circuit in December 2017 and also hosted many popular poker tours such as the WPT National and Winamax Poker Tour.
Poker players frequent the club on a regular basis and they were prepared to visit on Sep 26 to take part in a scheduled tournament which was posted on Facebook. However, players were surprised when they turned up to find the doors to the cardroom locked even though. The club did not provide any notification for shutting down suddenly and the Facebook post was removed.
Money Laundering Allegations   
The closure of Cercle Clichy-Montmartre does not exactly come as a surprise as France has been crackdown down on poker clubs for quite some time now. There were as many as 15 popular poker clubs spread across Paris a few years ago but one by one they folded. The last club to bite the dust is Cercle Clichy-Montmartre.
There were allegations in the past that Cercle Clichy-Montmartre senior management were involved in embezzlement and money laundering to the tune of €10 million. Reports of a raid surfaced in July when French authorities arrested and indicted 5 individuals who had ties to the cardroom.
Why Money Launders Target Gambling Dens
The global casino industry has faced significant challenges in the last few years regarding money laundering. Criminals target both land based and online gambling operations as it is very easy for them to walk into a casino and wash their dirty money. Casinos and poker rooms who fail to comply with gaming and anti-money laundering regulations become a hotbed for criminal activity such as money laundering.
A money launderer can walk in under the disguise of being a high stakes player, exchange his dirty cash for casino chips and then play a few games at the poker table. They might indulge in a few games to make their play genuine and lose some money or win some money. They will then approach the cashier and exchange their stack of chips for clean money and walk right out.
Gaming regulators have looked to remove these loopholes by imposing strict anti-money laundering laws on casino operators. Most casino operators now ask for identification, proof of funds and also report high value transactions, especially ones that look suspicious.
However, not all casino operators and cardrooms follow these protocols. This is because they want gamblers to spend as much money as they can at the gaming tables. Imposing strict anti-money laundering regulations can often scare away high stake gamblers and to avoid this, casinos relax these policies.
Cercle Clichy-Montmartre Could Resurface In 2019    
The authorities have not made it clear what role Cercle Clichy-Montmartre played in the money laundering allegations. The club was initially expected to shut down for 48 hours but as of now the closure is indefinite.
The cardroom published a Facebook post which thanked their loyal poker players for their support and informed them that Cercle Clichy-Montmartre would consider the options of re-opening in 2019 as a gambling club which would be under new gaming regulations. The club also confirmed that it will continue to honour all loyalty points and outstanding chips from players.
The closure is not only a big blow for the club but also for poker players in France. Cercle Clichy-Montmartre was set to host the French Student Poker Championship in collaboration with PokerStars. A coveted Platinum Pass to the PokerStars Players NL Hold'em Championship (PSPC) which takes place in the Bahamas in Jan 2019 was expected to be up for grabs during the tournament. There is no indication as of now as to where the French Student Poker Championship will be held.