France And Spain Ready To Launch European Shared Poker Liquidity But Portugal And Italy Delay
Six months have passed since the shared liquidity agreement between France, Spain, Italy, and Portugal was signed in Rome. However only two out of the four countries are ready to start 2018 with shared poker player pools. France and Spain are sticking to the agreement and will be the…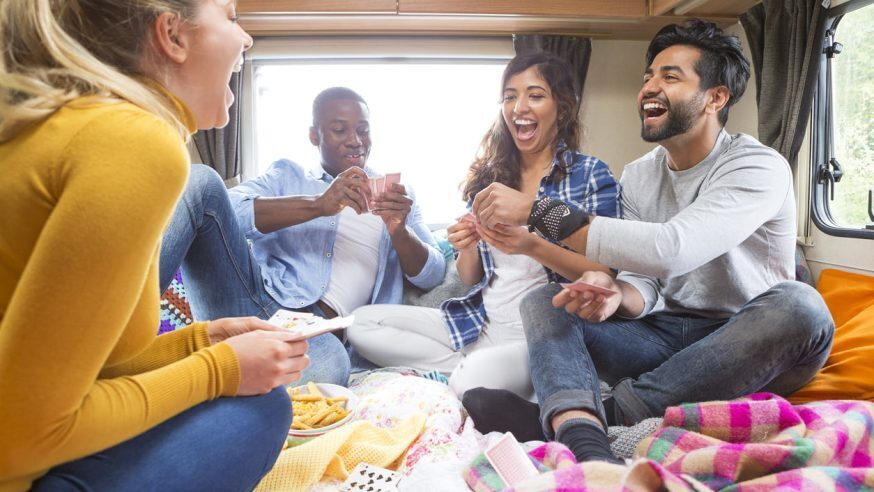 Six months have passed since the shared liquidity agreement between France, Spain, Italy, and Portugal was signed in Rome. However only two out of the four countries are ready to start 2018 with shared poker player pools.
France and Spain are sticking to the agreement and will be the first two countries that will jump into the poker player pool after resolutions were passed by respective authorities to accommodate European shared poker liquidity. Portugal is starting to close in, while Italy is still delayed by domestic opposition.
France And Spain Prepare To Launch
In France, the country's online gambling regulator Autorité de régulation des jeux en ligne (ARJEL) welcomed 2018 with an announcement on their website that the Franco-Spanish poker tables will soon be opened to players from both countries in the coming weeks.
In Spain, the Directorate General for the Regulation of Gambling (DCOJ) announced last week that the state has passed and signed a resolution to accommodate the terms of the shared liquidity agreement. Once the official State Gazette of Spain is published later this month, the effects of the new resolution will come in to place.
The DCOJ is positive that the shared liquidity will boost the online gaming industry and echoed Spain's statement that the shared virtual tables will open in the next few weeks.
In a statement, the DCOJ said, "The possibility of sharing liquidity with players from other jurisdictions in games such as poker increases the variety and innovation and therefore the consumer choices, reinforcing the regulated online gambling market and, with it, its social sustainability."
Portal Making Slow Progress
Portugal has been making progress albeit a bit delayed compared to France and Spain. On the regulation front, lawmakers have finally included amendments to the 2018 state budget to accommodate the costs of setting up the shared poker player liquidity. On the licensing side, Portugal has proven to be a little bit sluggish.
Since the blackout period for new licenses ended in 2016, only 11 new licenses have been granted to gaming operators. Out of these 11 licenses, only one new license was issued to an online poker operator. Until more online poker operators join the mix, it might take a while for Portugal to consolidate their player pools with France and Spain.
Italy Facing Domestic Opposition To Shared Liquidity
Unlike the three countries who have taken steps in the last six months to make changes to their gaming regulations to accommodate shared poker liquidity, Italy has been rather reluctant to move forward in this direction. The shared liquidity agreement has been met with a lot of domestic opposition. France has been concerned over Italy's slow progress and ARJEL President Charles Coppolani needed to contact his counterpart in Italy in November to follow up on Italy's progress.
One of the most vocal opponents of the European poker liquidity is Giuliano Frostini, director of public affairs of IGT. Formerly the Lottomatica, IGT is a slot-focused gaming giant that has a strong presence in Italy. According to Frostini, the regulations imposed by the French online gaming industry is too stringent and will undermine the current gaming regulated policies in Italy.
Frostini's call for the Italian government to reflect on the effects of the European liquidity has been seconded by Democratic Party politician Franco Mirabelli, a member of the parliamentary commission that tackles organized crime and finance. He stands with the handful of Italian lawmakers who believe that the shared liquidity could present greater risks to Italian players, and create more opportunities for money laundering across the borders.
Poker Operators Ready To Launch
Despite the delays in Portugal and Italy, online operators continue their preparation for the international player pool. PokerStars revealed in their last conference call that they are keeping to France and Spain's timetable and are preparing to launch online operators in early 2018.
French poker operator Winamax is also gearing to extend its jurisdiction outside France and has acquired t bet-at-home's he Italian gaming license. 888 Holdings is also looking to expand its presence and enter the Italian market with an online poker room of its own and remains hopeful that Italy will soon follow the lead of Spain, France and Portugal.