Fox Sports To Broadcast World Poker Tour Season XIV From 28th Feb 2016
The World Poker Tour (WPT) is one of the most popular tournaments in the world and season XIV of the WPT is currently in progress. Fox Sports has confirmed that it will start to broadcast episodes of the WPT season XIV from the 28th of February and will continue…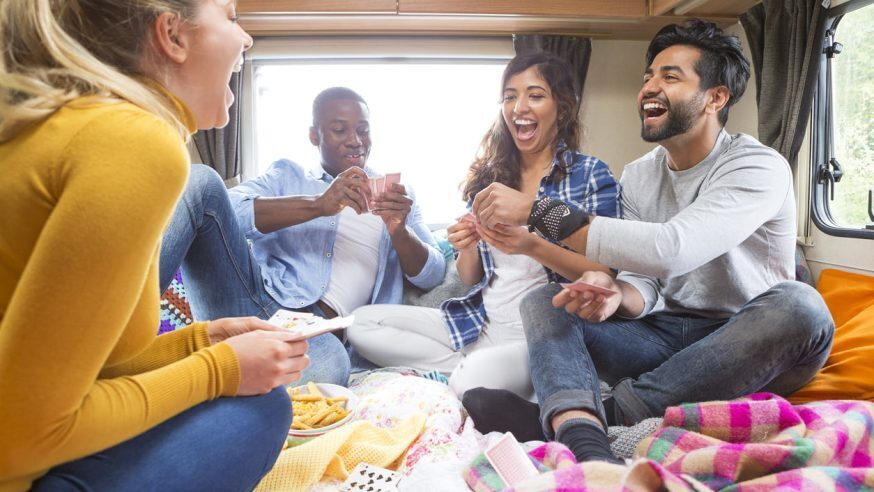 The World Poker Tour (WPT) is one of the most popular tournaments in the world and season XIV of the WPT is currently in progress. Fox Sports has confirmed that it will start to broadcast episodes of the WPT season XIV from the 28th of February and will continue to do so every Sunday at 8 p.m.
Fox Sports is expected to broadcast a total of 27 episodes of season XIV which will run till the 28th of August and include coverage of the special WPT Tournament of Champions event. The first three episodes that will be broadcasted will cover the opening WPT Choctaw stop which was held in Durant, Oklahoma.
Click Here For Sites Still Accepting USA Player
In a statement, Mandy Glogow, WPT Supervising Producer said "We are thrilled to continue to tell the story of the World Poker Tour in Season XIV, and to highlight the compelling storylines of both recreational and professional players as they compete on the most dramatic stage in poker. Viewers will be introduced to new and exciting players throughout the season, welcome back some of their favorite players from years past, and celebrate poker achievement in the historic WPT Tournament of Champions."
These WPT broadcasts has always been a favourite for poker lovers and well known commentators Vince Van Patten and Mike Sexton will return to provide commentary to these WPT episodes. The anchor for these shows will once again by Lynn Gilmartin, who is also a hostess for PokerNews and will commence her third season as an anchor for the program in 2016. Tony Dunst, a member of the WPT Champions Club will return for the 6th season to host his Raw Deal segment which has gained a lot of popularity in the last few years. This segment will be sponsored by Skrill.
Adam Pliska, the CEO and WPT President stated that his production team will continue to work hard to make sure the programming is innovative and entertaining as always. Pliska stated that the WPT programming has helped the program to retain the top rank on Fox Sports Networks and believes that season XIV will be even better than previous seasons. The WPT will be re-telecasted every week on both FS2 and FSN.
Some of the stops that will receive coverage on the FSN include the WPT Legends of Poker, WPT Borgata Open, WPT bestbet Bounty Scramble, WPT Montreal and WPT Five Diamond World Poker Classic.