Four Operators Fight Over William Hill Australia Acquisition Despite Falling Wagers
William Hill Australia announced that wagers have fallen since the announcement of credit betting prohibition. However falling wagers from William Hill Australia has not deterred operators bet365, CrownBet, Ladbrokes, and Paddy Power who are still determined to put in their best deal to secure the bookmaker. William Hill…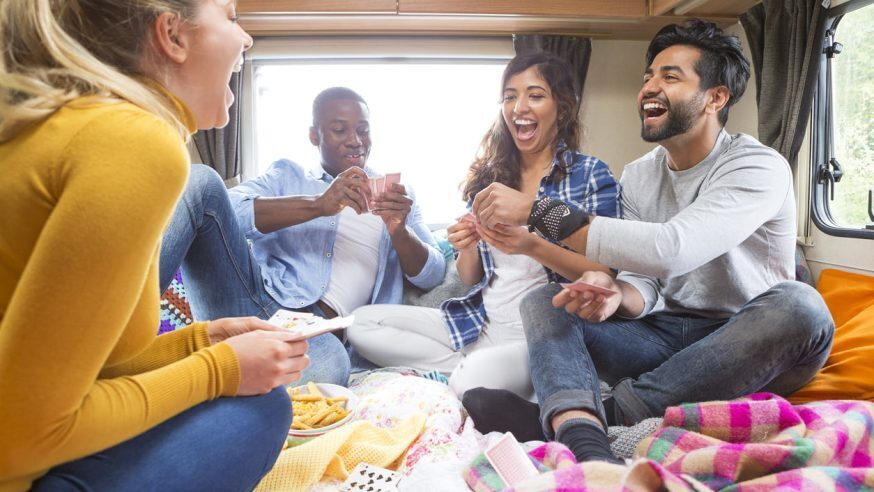 William Hill Australia announced that wagers have fallen since the announcement of credit betting prohibition. However falling wagers from William Hill Australia has not deterred operators bet365, CrownBet, Ladbrokes, and Paddy Power who are still determined to put in their best deal to secure the bookmaker.
William Hill Australia is one of the many Australian operators currently suffering from the credit betting prohibitions rolled out this February. The new Amendment Act (2017) to the overarching Interactive Gambling Act (IGA) that was first put in place in 2001 also prohibits online bookmakers from offering "click to call" products and telephone wagering.
New Gaming Laws Hurt William Hill Australia
On top of the restrictions, there are "point-of-consumption" taxes being introduced in the states of Western Australia, South Australia and Queensland. This is a 15-percent tax that is being levied on digital gambling companies based on where the bets were placed. The bigger gambling states of Victoria and New South Wales are expected to follow suit.
Once the amendment act was passed in 2017, a number of gambling giants including PokerStars, 888, and 32Red decided to wind up operations and exit the Australian market. While William Hill stood its ground, their profit margins and wagers have been greatly impacted due to the heavier restrictions and fines. The company reported that wagers in Australia fell 15 percent during the second half of 2017, which was a huge loss for the operator as 30 percent of their wagers come from deferred payment betting.
Due to the implementation of the credit betting ban, William Hill Australia are set to lose one of their biggest credit punters in John McGrath. McGrath is an Australian celebrity real-estate multi-millionaire, who incurred an average of $10 million in gambling losses a year and currently owes William Hill $16.2 million in gambling debt.
William Hill Australia Up For Sale
This kind of gambling addiction has been the fuel for the Turnbull government to enact stricter regulations on online betting. There are some Australian online bookies who are positive that the credit betting ban will come with a suite of new responsible gaming laws and things will work out in the end. However, William Hill Australia is not betting on a rosier future. Because of this, they have decided to put the company under "strategic review" and offer it up for sale.
According to reports, William Hill has contracted investment bank Citi to advise the company on the sale and set up a formal bidding process. Law firm Clifford is also on board to help guide the bookmaker through the sale process.
While William Hill has been silent about its bidders, there are reports that Paddy Power Betfair's Australian business arm Sportsbet, bet365 and Ladbrokes have made offers on acquiring the Australian operations of William Hill for around A$200 million. CrownBet has also joined the bidding wars after confirming this month that a majority of the company has just been acquired by The Stars Group Inc.
The Stars Group confirmed that it has successfully acquired 62 percent of CrownBet for $117.7 million. This marks their re-entry into the Australian market after its flagship brand PokerStars left because of the stricter IGA regulations. Depending on who wins the bid, the transfer of control can be ironed out as early as March.
This sale follows a previous attempt of William Hill to sell its Australian operations back in 2016 to suitors Rank Group and 888. The three-way deal offered by the two companies was comprised of a 394p-a-share and 364p, but was shot down by William Hill after deeming the offer as "too low and highly opportunistic."
William Hill Not Very Successful With Australia Venture
William Hill entered the Australian market back in 2013 when it purchased three Australian brands Centrebet, Sportingbet, and Tomwaterhouse.com, setting William Hill back for more than $700 million. Shortly after the acquisition, Tomwaterhouse.com owner Tom Waterhouse was appointed chief executive officer of William Hill Australia and was tasked with the responsibility to migrate the three brands under the William Hill brand.
After taking down all three brands and merging them under the William Hill Australia banner, William Hill revived the Centrebet website and mobile app in 2017 to offer it as a platform for "serious" racing bettors.
William Hill currently holds a 5-percent share of the whole Australian betting market. Outside Europe, the UK-based bookmaker currently has operations in Nevada through the purchase of Leroy's, Lucky's, and the satellite operations of Club Cal Neva. It has since pulled out of Italy and Ireland, and failed to win a gambling license in India in 2009.