Former Poker Player Doug Kim to Produce Autobiographical TV Show
Doug Kim, a former poker pro and finalist of the main event of the World Series of Poker (WSOP) 2006, has plans to produce a TV show that is partly autobiographical. The show, which intends to show how a professional poker player migrated to the entertainment industry, will…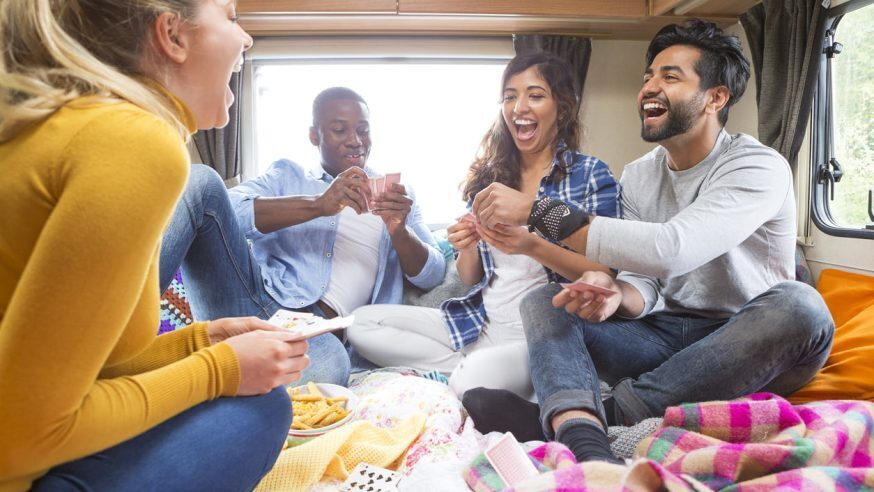 Doug Kim, a former poker pro and finalist of the main event of the World Series of Poker (WSOP) 2006, has plans to produce a TV show that is partly autobiographical. The show, which intends to show how a professional poker player migrated to the entertainment industry, will be titled "Just Dougie."
Not many details have been released about the show. We still do not know when it will be aired or when it can be viewed. However, Kim revealed some details about the show to Flickeringmyth.com.
Click Here For Sites Still Accepting USA Player
He said: "We are very excited about the new 'Just Dougie' TV show. We plan to take viewers on a comedic, yet honest journey of the life of a modern Asian-American artist through a more realistic lens that has yet to be shown on American television."
Poker in America was witnessing a boom in 2006. Poker events were heavily televised and the WSOP was one of the most participated events. In 2006, the WSOP Main Event got 5,619 entries and 8,773 players played for a slice of the $82,512,162 prize pool. This record has still not been broken.
Doug Kim, who was 22 years old at that time, bought into the main event, but nobody expected him to become a finalist. He was the youngest poker player to reach the final table of a WSOP main event. He created history by finishing in the seventh place while the first-place prize was won by Jamie Gold, who had a cinematography background.
Many people considered Gold to be the worst poker player to win the WSOP Main Event. He upset many people, including viewers of ESPN TV as well as the other participants, because of the gaming method he employed. Many considered the way he talked at hands rude and were upset about how his bluff always worked.
Kim lasted five hours in the final table play, but took home an enormous prize of $2.4 million. In spite of this success, Kim did not stick to professional poker. He pursued his dreams of becoming a producer, actor, and writer.
Kim, who majored in computer science and economics at Duke University, signed up for an acting program at New York's William Esper Studio before moving to California. He has already created Room 731, an award-winning short movie.
His next movie, Just Dougie, could bag him another award or two as it has already captured the interest of the poker community.