Flutter Entertainment Pulls PokerStars From China, Taiwan & Macau Markets   
PokerStars has reportedly left China, Taiwan, and Macau effective September 1. News of the company's abrupt departure from the three Asian markets first circulated on the Two Plus Two poker forum August 31. Players from the three jurisdictions were reportedly notified via email by Stars Support that they would no…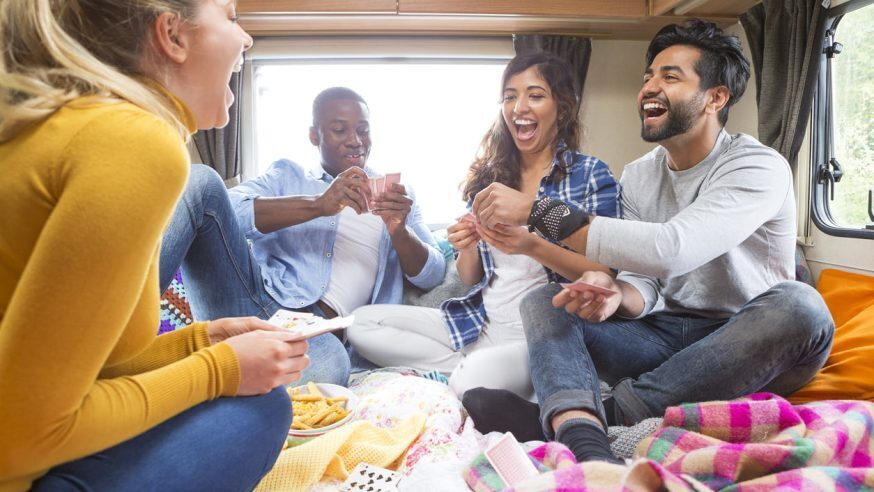 PokerStars has reportedly left China, Taiwan, and Macau effective September 1. News of the company's abrupt departure from the three Asian markets first circulated on the Two Plus Two poker forum August 31. Players from the three jurisdictions were reportedly notified via email by Stars Support that they would no longer be operating in the said jurisdictions.
The message did not reveal the reason for the exit, but it included additional information on banking changes, including relaxing some withdrawal rules to make it easier and more convenient for players to withdraw their funds. The changes also saw the minimum bank wire amount being reduced to $50 for customers living in the affected countries.
The company also offered other cash out methods to facilitate withdrawals – players in China and Macau may now withdraw their money via MuchBetter, while those in Taiwan can get their funds via Skrill and Neteller. These cash out methods can be used regardless if the users have previously used them or not.
Those who have tried depositing via WebMoney, CFT-eligible Visa, and ecoPayz in the past can also use them to withdraw their funds.
Flutter Avoiding Black Markets
The exit might come as a surprise for many in the poker community, though some would have already seen it coming by the time the merger deal between The Stars Group (TSG) and Flutter Entertainment was completed. Flutter officially acquired TSG in May 2020, and following that, the gaming and entertainment giant expressed its intention to strictly supervise TSG's operations and follow a more serious approach regarding safer gambling and anti-money laundering procedures.
Flutter already hinted at "switching off" certain markets during its earnings call on Thursday. While the reasons for PokerStars' Asian departure have not been disclosed, it's understood Flutter wants to get rid of black markets. China, Taiwan, and Macau do not allow online poker.
China in particular has been taking a strong stance against illegal online gambling, implementing measures to curb the practice. It identified illegal online gambling operators in a national blacklist.
Recently, it coordinated with Philippine authorities to prevent Chinese nationals from getting employed at offshore gaming companies with headquarters in the Philippines (otherwise known as POGOs). The country also closely monitors online payment transactions made by gambling operators. Additionally, there is an existing website designed for the reporting of illegal gambling practices. The website was created by the Chinese Ministry of Public Security.
Russia has also been enforcing a series of crackdowns on illegal operators. Prior to becoming part of Flutter, PokerStars had been serving Russian customers and enjoyed a steady flow of revenue from the Russian market. But domains related to the site are included in an online blacklist courtesy of Roskomnadzor, the country's telecom watchdog. The Russian government has also been maximizing efforts to intervene with online gambling payment processing.
In May, Betfair, which is also owned by Flutter, stopped catering to Russian punters. PokerStars is expected to follow suit.
PokerStars' departure from China, Taiwan, and Macau, alongside Flutter's continuing efforts to deal with money laundering will cost it around £65 million or $87 million a year. But everything worth it if it means ultimately avoiding legal issues which could significantly impact the company's future operations. It also doesn't want to leave a bad impression in bigger and more important markets such as the United States.
Positive Figures For 2020
Meanwhile, 2020 figures have been great so far for PokerStars and The Stars Group. The first half of the year saw the online poker site's revenue go up by 40%. There's also been a surge in average daily customers with free-to play figures also on the rise.
The recent success is credited mainly to the worldwide lockdown brought about by the COVIDs-19 pandemic. Since March, people have been forced to stay in their homes to contain the virus. For around three months, interest and demand for online entertainment skyrocketed, resulting in record figures for online poker sites.