First Land of Poker App Officially Launches At Patrik Antonius Poker Challenge
The recently concluded Patrik Antonius Poker Challenge (PAPC) created record-breaking moments for poker fans in the Baltics. The tournament's €25,000 High Roller event, which took place on April 4, became the highest buy-in event to ever take place in the Northern European region. The PAPC also featured the biggest cash…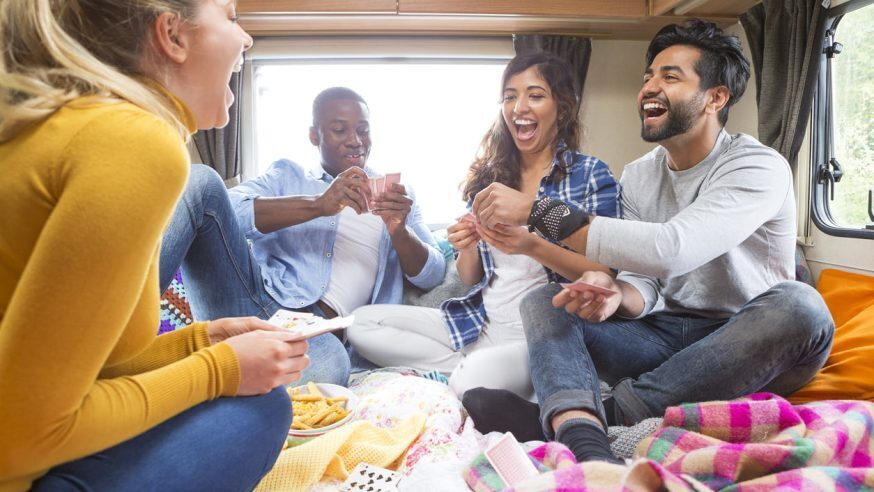 The recently concluded Patrik Antonius Poker Challenge (PAPC) created record-breaking moments for poker fans in the Baltics. The tournament's €25,000 High Roller event, which took place on April 4, became the highest buy-in event to ever take place in the Northern European region. The PAPC also featured the biggest cash games in Baltic poker history.
Joris Ruijs of the Netherlands emerged victorious at the €1,500 Main Event, while Patrick Antonious himself won the PAPC €10,200 Championship event.
One of the reasons that made the tournament extra special was the highly-anticipated launch of the First Land of Poker (FLOP) social app. Antonius is an ambassador of FLOP, which served as the sponsor of this year's PAPC.
The social poker app, developed by WeOpt, had its Beta launch on April 2 both in Google Play and App Store. Antonius officially announced the launch on April 5, at the PAPC Players' Party.
We take a closer look at how this social poker app operators and what it brings to the market.
Quick and Simple Installation
For first-time users, installing FLOP takes less than two minutes. The social poker app is available via Apple's App Store and Google Play and the installation party is really easy. You will be asked to supply basic details which include your name, birth date, as well as location. You can customize your privacy settings to control what information can be viewed by your friends and other players.
You can then come up with a list of the types of poker variants that interest you, coupled with your preferred stakes. The whole installation is not that complicated as the app will guide you through the process.
Building a Network
FLOP basically works in similar fashion to other social poker apps where you can add friends and they will then need to accept your request for them to be part of your crew. If certain players also want to add you to their circle, you will also be notified and you also need to accept them.
You can post status updates, photos and videos and you can quickly tag your friends. One cool feature of the app is that it allows you to share the games you're enjoying and where you're playing. In the same manner, you can also view what your friends are up to through the updates they're sharing such as details regarding stakes, game types and number of players.
The app provides players with an interactive, engaging environment where they can join tables and share their comments on certain games. The app also includes an extensive casino directory that users can filter by name and location, giving them instant access to available casinos in their area.
FLOP's Events tab displays the full schedule of tournament festivals to make it easy for players to identify what to join in a particular day and effectively organize their respective poker calendars.
The Future of FLOP
Idriss Bellamine, WeOpt Managing Partner and COO said they had a lot of creative ideas and plans to make the app better going forward. Bellamine said the current features of the app are just the basic offerings, with more features to be added later this year. A new version will be released by the end of 2019 which will entirely change the business logic behind the app.
Explaining the goal of the app, Bellamine said they aim to offer players a full end-to-end experience. And that would include registering to tournaments, connecting to casinos, enabling hotel reservations and travel services, as well as monitoring bankroll.
Additional features will involve extensive integration with the casino and its games, providing players with real-time information as to the cash games currently running and the users participating. Players will also be able to make reservations for cash games through the app, and can see the latest updates on tournaments and festivals including the number of entries, available slots, prize pool details, blind levels, seat draws and chip counts.
WeOpt will also consider allowing interaction between app users and high-stakes players like Patrik Antonius. This will enable many aspiring players to ask for advice and recommendations from the top pros, which coincides with FLOP's main goal of fostering a collaborative and interactive community for poker fans wherever they are.