First-Ever Midway Poker Tour Hits Chicagoland With $100K in Guarantees In October
A brand new tournament is coming to Chicagoland! The Midway Poker Tour is set to debut at the Sheraton Suites Chicago Elk Grove on October 2-4, featuring $100,000 in guarantees! The tournament will run as a charity event, for the benefit of the kids in Northern Illinois. $1,100 Buy-In…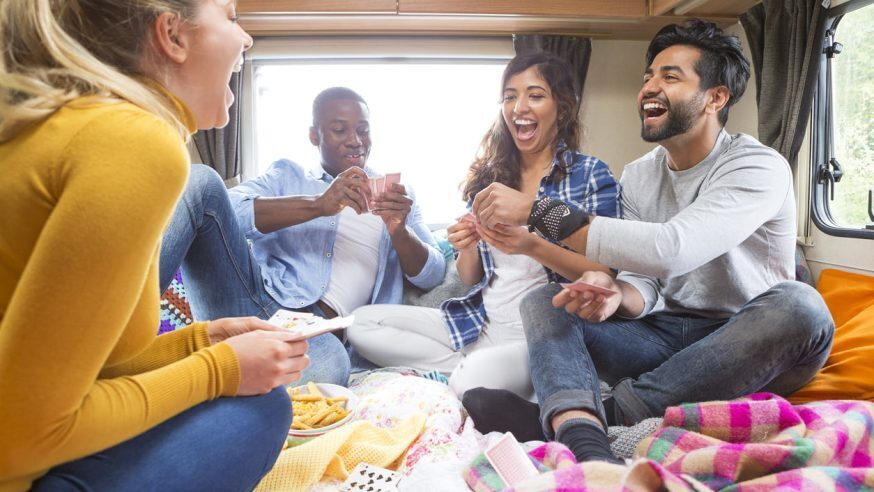 A brand new tournament is coming to Chicagoland! The Midway Poker Tour is set to debut at the Sheraton Suites Chicago Elk Grove on October 2-4, featuring $100,000 in guarantees! The tournament will run as a charity event, for the benefit of the kids in Northern Illinois.
$1,100 Buy-In Midway Poker Tour
The $1,100 buy-in Midway Poker Tour features two starting flights, taking place on October 2 & 3. Players will compete with 30,000 in starting chips. Each Day 1 level lasts 30 minutes, while on Day 2, the participants will play at 40-minute levels. There will be a break at the end of every four levels, up to Level 16.
Day 1A and Day 1B will conclude at Level 20 and the surviving players will return on Day 2, until a winner has been determined. Players are allowed to re-enter, but in the event that they are able to survive in both flights, they can only take with them the bigger stack to Day 2. A player must be at least 18 years of age and must present a valid ID to be able to take part.
The live poker tournament will be streamed from beginning to end, and will be preceded by a series of cash games on Wednesday and Thursday. Those planning to join in on the action may book a room at the Sheraton now for only $89 per night.
A number of well-known poker players have already confirmed their attendance, including Aaron Massey, Andy Rogowski, Ben Keeline, Nick Pupillo, Todd Sladek, Cody Brinn, Kenny Nguyen, Rob Edelstein, Michael Kamenjarin, Donnie Phan, Gary Herstein, Kevin Saul, Pat Steele, Alan Cutler, Ralph Massey, Brad Sailor, Andy Rubinberg, Donnie Phan, Aaron Massey, and Paul Fischer.
For Players, By Players
Back in 2017, Illinois native and professional poker player Dan Bekavac embarked on a poker app project, during which the idea of a live tour had also been introduced. After three years, the app is almost completed and as the team gets ready for the official launch, they decided to also get their live tour off the ground.
Bekavac has had some cool accomplishments throughout his poker career. He has two Mid-States Poker Tour (MSPT) titles to his name – he won the first at the MSPT Season 4 Ho-Chunk Wisconsin Dells in 2013 for $76,668, while the second one came in 2019 at the MSPT Milwaukee Poker Open held at Potawatomi Hotel & Casino where he won a career-best $126,998. So far, he has earned more than $290,593 in live tournament winnings.
Holding an inaugural event entails a lot of preparations, and Bekavac is well aware of that and so the team had to make sure they comply with the Illinois charity gaming regulations. They also sought the help of marketing firms to help them promote the tournament. The tables and chips to be used have been customized for charity, and a custom RFID table has also been prepared.
Bekavac and his team have also put in place precautionary measures to keep everyone safe throughout the tournament.  The action will take place in four separate banquet halls, with each table limited to only nine players. Each room will also accommodate just five tables. Additionally, mandatory wearing of face mask will also be implemented, with hand sanitizing hubs also installed in each room.
The Midway Poker Tour will be streamed from start to finish, the first and only mid-major poker tour to ever do it. Bekavac said the idea behind the tour is to create an event "for players, by players", and come up with a fresh, unique offering for poker players and fans.  Bekavac is looking forward to making the Midway Poker Tour the biggest mid-major poker tour by the end of 2021.
The inaugural tour will take place in collaboration with Illinois-based non-profit organization 4 K.I.D.S Sake.