Final Nine Players For 2017 World Series of Poker Main Event Now Official (Part 2)
The first part of our coverage on the 2017 WSOP Main Event highlighted the fact that this year's Main Event was the third largest in terms of its guaranteed prize pool of $67,877,400 and the fact that the nine finalists will also take home a minimum of $1 million. We…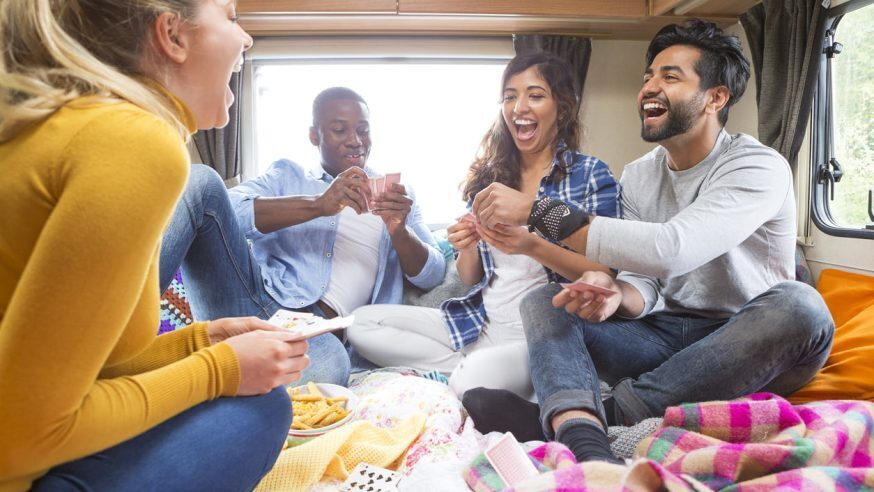 The first part of our coverage on the 2017 WSOP Main Event highlighted the fact that this year's Main Event was the third largest in terms of its guaranteed prize pool of $67,877,400 and the fact that the nine finalists will also take home a minimum of $1 million. We looked at player profiles for four out of the nine finalists and today we will complete player profiles for the remaining five players.
Here are the remaining 5 WSOP Main Event finalists listed in no particular order:
Jack Sinclair: The WSOP has grown in popularity in leaps and bounds because it has provided a major platform for amateur poker players to become millionaires overnight and London's Jack Sinclair has proven yet again that the WSOP can make dreams come true. Sinclair had just $13,500 in live tournament winnings before he made it to the final table of the 2017 WSOP. The 26 year old poker player spends more time playing online poker than live poker. However he has had a good run at the 2017 WSOP cashing in twice before buying-in for the Main Event. He has 20,200,000 in chips.
Damian Salas: The Argentinean poker pro has $919,525 in career prize money till date and after the WSOP Main Event is completed, he would have doubled his career prize money. The 42 year old poker pro was dominating the WSOP Main Event after the fourth day when he was the chip leader with 4,678,000. He has done well at WSOP events in the past, cashing in on 14 occasions including making it to the final table of a WSOP event in 2016. He has a chip count of 22,175,000 at the final table of the Main Event.
Ben Lamb: The poker pro from Las Vegas is arguably the most experienced poker pro in the WSOP and his wealth of experience playing high stakes cash games could give him a big edge over the other finalists even though his chip count is just 18,050,000. Lamb was part of the final table at the 2011 WSOP Main Event and finished in third place taking home a little over $4 million. His total career prize money till date is $7.2 million and he already has one WSOP gold bracelet to his credentials. At just 32 years of age, Lamb has another opportunity of winning the WSOP Main Event and establishing himself as one of the best high stakes poker pros of this generation.
Bryan Piccioli: The New York poker pro makes his living playing online poker and has won more than $6 million in online tournaments. He also plays live poker tournaments and has done fairly well winning a little over $1.9 million in career prize money. The 28 year old poker player won a gold bracelet at the 2013 WSOP Asia-Pacific event and has also cashed out at the 2015 WSOP Main Event when he finished in 985th place and at the 2016 WSOP Main Event when he finished in 84th place. This year has been his best performance to date and he is placed well at the final table with 33,800,000 in chips.
Dan Ott: The poker pro from Pennsylvania is yet another finalist at the 2017 WSOP Main Event who has not had any experience of playing high stakes cash games. Ott who is 26 years old had just $4,000 to his name in career prize money and it was only in 2017 that he started coming into the money. He has 26,475,000 in chips and will become another poker player who becomes a millionaire overnight due to his success at the WSOP.
The final table payout at the 2017 WSOP will be as follows: The finalist in 9th place will take home $1,000,000, the player finishing in 8th place will receive $1,200,000; the player finishing in 7th place will receive $1,425,000 and the player in 6th place will get $1,675,000. There will be a cash prize of $2,000,000 for the 5th place and $2,600,000 for the 4th place. The player who finishes 3rd will receive $3,500,000 and the player who gets eliminated by the eventual winner and finishes in second place will receive $4,700,000. The 2017 WSOP Main Event winner will receive a coveted WSOP gold bracelet and a cash prize of $8150,000.