Female Poker Pro Celina Lin Takes Poker to New Level in China
China has a massive market potential for poker operators and female professional poker player Celina Lin serves as a source of inspiration for several aspiring poker players in China, especially women. Lin has overcome a number of cultural hurdles to take the game of poker to an entirely new…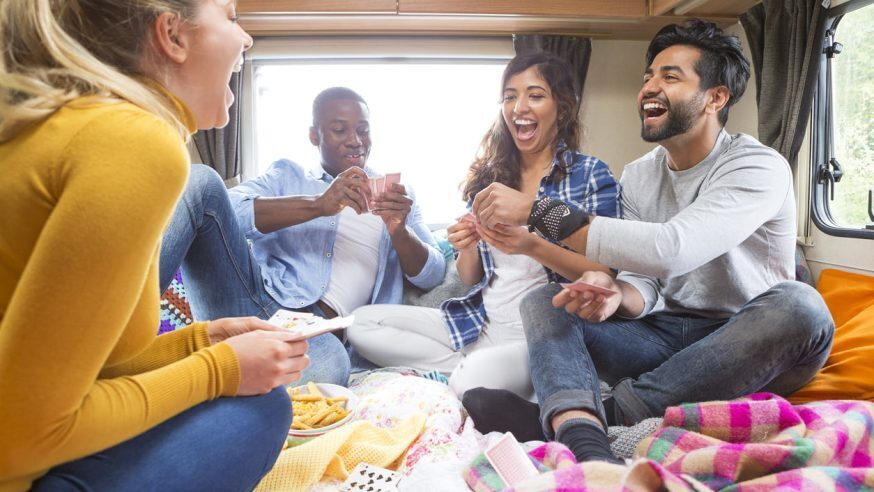 China has a massive market potential for poker operators and female professional poker player Celina Lin serves as a source of inspiration for several aspiring poker players in China, especially women. Lin has overcome a number of cultural hurdles to take the game of poker to an entirely new level.
Lin Breaks Tradition To Pursue Poker Career
The 35-year-old poker pro has not only convinced her family that poker is a game of great value, but has inspired a number of young poker players to follow in her footsteps. Chinese parents aren't very keen to allow their children to pursue poker as a full time career. To become a poker star, Lin had to first convince her parents about the value of the game.
The Shanghai-born Lin moved to Melbourne with her family when she was nine years old. In 2007, she went to Macau as part of PokerStars' team of poker pros. This was the first cultural hurdle she had to overcome as her parents did not understand poker and mistook it to be like casino games such as blackjack and baccarat. She had to first inform them that poker is not played against the house, but against other players and that poker is a game that requires excellent decision making skills and that the decisions are taken after processing a lot of information. Lin says that it took her three months to convince her father.
Today, Lin's father is proud of his daughter and displays all her trophies in the family living room. Lin now lives in Macau, but heads off to Hong Kong whenever she gets the opportunity.
Poker Accomplishments
She finished University at the age of 22 and discovered poker in Melbourne's Crown Casino. She built a bankroll of US$10,000 by playing online poker for three weeks and then proceeded to become one of the most famous professional poker players in Asia. She has won several high-profile poker tournaments. She became the champion of the Red Dragon Main Event at the Macau Poker Cup of 2012 and won a prize of US$110,077. Playing poker in China is a status symbol and Lin estimates that as many as 60% of the participants of the Red Dragon Main Event were from China.
She says that poker has become the golf of China, a very prestigious game played by the elite. In a statement, Lin said "It's not the old school shady underground feel that you get when you think of poker, it's much more glamorous now. It's very much in fashion as golf was."
Lin is the first poker player to win the Red Dragon Main Event twice, once in 2009 and again in 2012. According to her, the poker boom started roughly in 2007. When she took part in the Red Dragon Main Event for the first time, the field comprised just 30 players, but recently, the field had over 1,350 players from all over the content. The event is affordable because of its small buy-in of US$2000.
Inspiring Women Poker Players In Asia
Although men still dominate the gaming tables in casinos all over the world, the scenario is changing in Asia and she has played a huge role in causing this change. She says that 7% of the player field in Asia is female. Girls consider her to be their role model as she has inspired them to play poker, win, and become independent.
After winning women's poker events back-to-back, she said that she finds it difficult playing against women as she has always played against men. She has dreams of winning a high roller event once.
Being fond of poker, she plays the game as much as possible. The largest series she plays is the Asian Championship of Poker, which is scheduled to begin in Macau on October 13. She says that she plays all the side events of the tournament and is around "from the beginning of a tour until the end." The Asian Championship of Poker attracts top players from all over the world.
The game of poker has taken Lin to places such as Barcelona, the Bahamas, and Monte Carlo. In spite of her busy poker schedule, Lin takes the time to visit her family in Shanghai. She also looks forward to showing her father exactly why she loves playing poker a lot. Since her father now understands the game better, he has requested her to teach him how to play poker when he retires.