Feds Arrest Gal Yifrach For Illegal Gambling Ops
A WSOP bracelet winner is facing charges for allegedly operating an illegal gambling business. An indictment filed on March 3 alleged that Gal Yifrach, 35, conducted his illegal gambling business for four years and concealed his criminal activity by exchanging cash proceeds for clean money. The poker pro has been…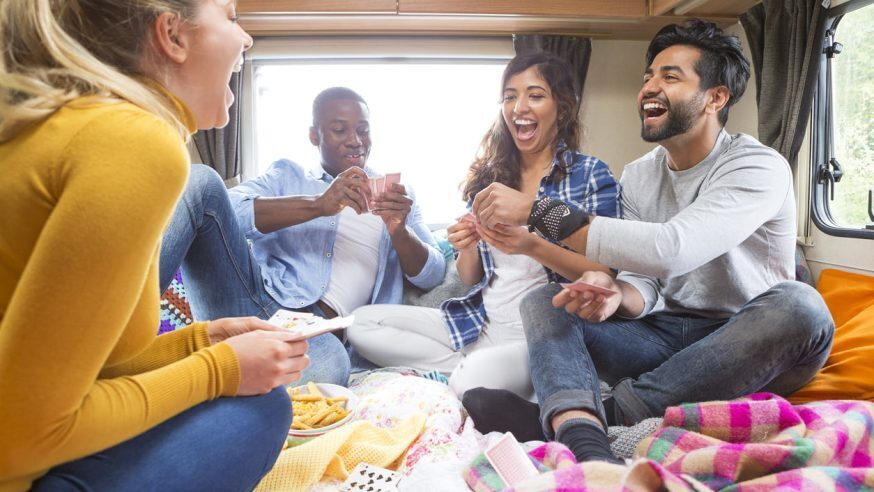 A WSOP bracelet winner is facing charges for allegedly operating an illegal gambling business. An indictment filed on March 3 alleged that Gal Yifrach, 35, conducted his illegal gambling business for four years and concealed his criminal activity by exchanging cash proceeds for clean money.
The poker pro has been charged with one count of running an illegal gambling operation and one count of conspiring to commit money laundering.
Who is Gal Yifrach?
Yifrach has one gold bracelet to his name, having won a $3,000 No-Limit Hold'em event at the 2018 World Series of Poker (WSOP). Last year, he finished third in the WSOP $50K NLH High Roller for $495,305, his biggest live cash to date.
Yifrach has also been playing at the popular Los Angeles live cash game shows Live at the Bike at the Bicycle Casino and Hustler Casino Live (HCL) at Hustler Casino.
According to his Hendon Mob profile, Yifrach has more than $2 million in total live earnings, most of which were WSOP cashes. His latest tournament cash was a 64th-place finish in the $5,300 NLH Championship at The Wynn Winter Classic in Las Vegas which took place in December 2021.
In the same month, he was featured in an article in a local magazine where he was described as an award-winning poker player, philanthropist, and a "role model" for aspiring pros.
The Charges
According to the 11-page document filed in the United States District Court Eastern District of California, Yifrach allegedly ran an illegal gambling business and was also involved in money laundering.
Yifrach's illegal activities allegedly took place from January 2018 to January 2022 and primarily involved supplying, operating, and maintaining video slot machines.
As for the money laundering allegation, the 35-year-old used the cash proceeds from his illegal business to make purchases and invest in real estate, the indictment states. He also exchanged them for chips at a casino based in Bell Gardens, California, and then have the chips exchanged for checks.
Those checks were then deposited into his account. The illegal gambling revenue was allegedly collected from various locations in the Eastern District of California and then taken to other parts of California.
Apart from Yifrach, a certain Shalom Ifrah was also charged arising from the illegal gambling operation. According to feds, Ifrah used and agreed to use many different methods to convert cash proceeds to other items of value to hide the fact that they'd amassed income illegally.
Authorities learned about Yifrach's alleged illegal gambling operation through a tip-off. Upon monitoring the poker pro's cell phone communications, investigators discovered conversations between Yifrach and Ifrah about the poker pro's illegal gambling business, including discussions about exchanging cash for casino chips, "cleansing the cash", and giving checks for cash.
There was one conversation via text messaging where the pair talked about taking money from Yifrach's safe to be exchanged for casino chips. The discussion allegedly happened between October 24 and 27, 2018.
In January 2020, Yifrach allegedly contacted Ifrah through electronic messaging and opened up about the need to cleanse the cash to which Ifrah responded by saying that giving checks for cash and continuing to register as an employee of a company would be the best option.
HCL Owner Shocked To Learn About Yifrach's Charges
Yifrach is facing up to five years in jail if convicted for the illegal gambling charge and a maximum of 20 years in prison if found guilty of the money laundering charge.
The Los Angeles poker scene was shocked by the news, with HCL co-owner Nick Vertucci saying he never thought Yifrach would be involved in an illegal gambling business as he never showed any signs when he played in their games. The poker pro seemed like just a regular nice guy, Vertucci added.