European Poker Players Set Their Focus On EPT Barcelona
The PokerStars European Poker Tour (EPT) 2018 will make its way to Barcelona yet again for some non-stop poker action that is scheduled to take place from Aug 21 to Sept 2. The events of the EPT Barcelona will be held at Casino Barcelona. Barcelona is almost synonymous with…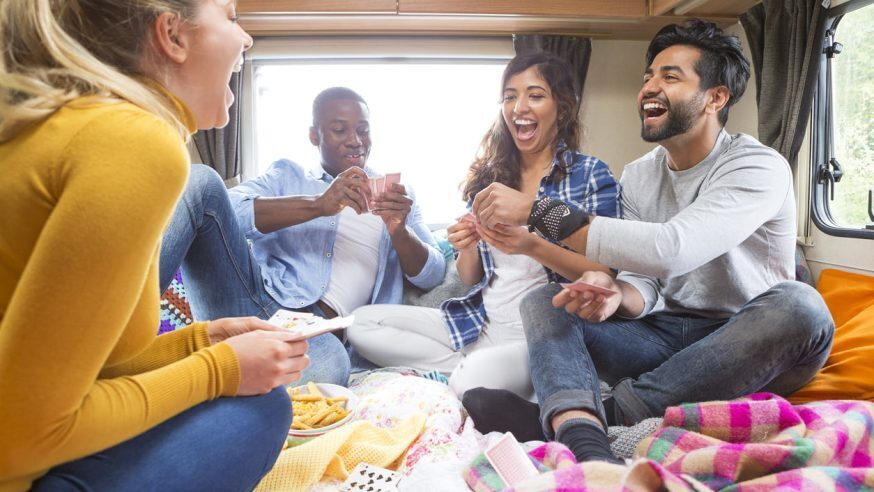 The PokerStars European Poker Tour (EPT) 2018 will make its way to Barcelona yet again for some non-stop poker action that is scheduled to take place from Aug 21 to Sept 2. The events of the EPT Barcelona will be held at Casino Barcelona. Barcelona is almost synonymous with the EPT as the live poker tour has always stopped at this city ever since it was launched in 2004.
Poker players from all over Europe are expected to make their way to Barcelona where they can enjoy great poker action as well as relax when they are not at the tables. Barcelona has a lot to offer in terms of its great beaches, splendid weather and vibrant nightlife.
Highlights of EPT Barcelona
EPT Barcelona of 2018 comes with 34 live poker tournaments with buy-ins that range from €120 to €100,000. The first event will be one of the €10,300 high roller events, along with the €1,100 EPT National event, and will be played on Aug 22, Wednesday. The latter, which attracted a player pool of 4,500 in 2017, is one of the most popular EPT Barcelona events. Last year, Pedro Cairat, a poker player from Argentina, won this event and took home a prize of €432,178.
The €5300 Main Event will kick start on Aug 27, Monday and will be played for seven days till a winner emerges. In 2016, Sebastian Malec, a poker player from Poland, defeated a field of 1,785 players to win this event and a prize of €1,122,800. In 2017, Sebastian Sorensson, a poker player who qualified online for the event, won this event and took home a prize of €987,043. Sorensson had won a prize package to this event by participating in a $200 online satellite on PokerStars. The Hendon Mob has recorded it as the first (and only) time Sorensson finished in the cash.
Alexander Stevic of Sweden (2004), Jan Boubli of France (2005), Bjorn-Erik Glenne of Norway (2006), Sander Lyoff of Denmark (2007), Sebastian Ruthenberg of Germany (2008), Carter Phillips of the US (2009), Kent Lundmark of Sweden (2010), Martin Schleich of Germany (2011), Mikalai Pobal of Belarus (2012), Tom Middleton of the UK (2013), Andre Lettau of Germany (2014), and John Juanda of Indonesia (2015) are the previous champions of the EPT Barcelona Main Event.
New High Roller Event
This year, PokerStars has scrapped the €50,000 Super High Roller event and replaced it with another high-stakes event called the €100,000 Super High Roller. This exciting event will begin on Aug 25, Saturday and will be played for the next three days. The previous champions of this high roller event were German player Fedor Holz, who won €1,300,300, and Igor Kurganov, a professional poker player on the PokerStars Team, who won €1,135,000.
High stakes players can also take part in events such as the €50,000 High Roller Event and the €25,000 High Roller Event, both of which will be played on a single day. The former will be held on Aug 28, Tuesday and the latter will be held on Aug 30, Thursday.
Another high-stakes event in the EPT Barcelona 2018 schedule is the €10,300 High Roller event, which happens to be one of the most popular high-stakes event in Europe. In 2016, Connor Drinam won this event and a prize of €849,200. Ronny Kaiser of Switzerland won the event along with the €735,000 top prize at the PokerStars Championship of 2017. A deal with opponents Benjamin Pollak and Markus Durnegger preceded this win.
European Poker Pros Have Done Well
EPT Barcelona has always attracted top poker players from all over Europe. So it is no surprise that most of the Main Events over the years have been won by European poker players. Players from Italy, Portugal and the UK are expected to make their way to Barcelona to take a crack at the massive prize money on offer via the high roller events and Main Event.
Tournament organizers are expecting this edition of EPT Barcelona to be bigger and better than ever before. The 2015 and 2016 Main Events saw the winner walk away with over a million euros while the 2017 Main Event winner fell short of the 7 figure mark by just €13,000. There is a strong possibility that the 2018 Main Event winner will be a European poker player and the payout will once again be 7 figures.