Eugene Katchalov Flees Ukraine as Russia Invades
As Russia continues its military aggression against Ukraine, millions of Ukrainians have been forced to move away from their native land to protect themselves from the devastating effects of the ongoing war, one of them being Eugene Katchalov, Ukraine's number one poker player. With more than $9.2 million in…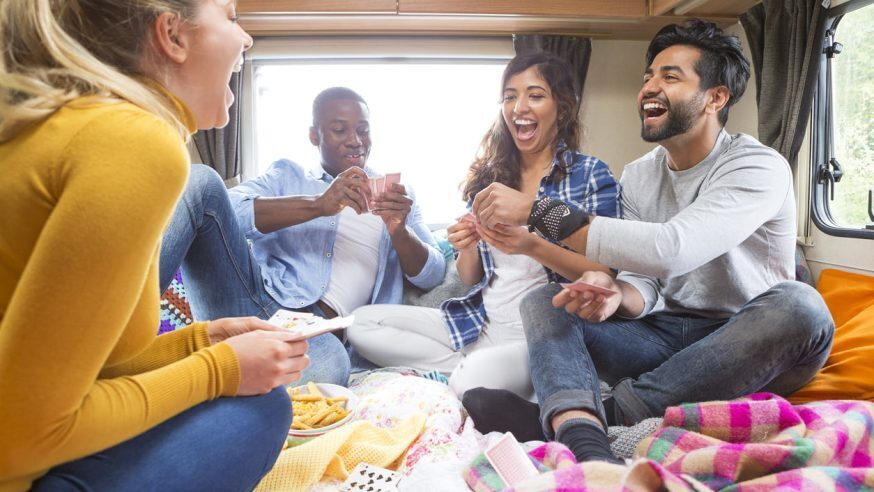 As Russia continues its military aggression against Ukraine, millions of Ukrainians have been forced to move away from their native land to protect themselves from the devastating effects of the ongoing war, one of them being Eugene Katchalov, Ukraine's number one poker player.
With more than $9.2 million in total live earnings, Katchalov sits at the top of his home country's all-time poker money list. In 2018, Katchalov announced his retirement from poker to embark on a new career as an eSports team manager. He currently manages the professional eSports organization QLASH which he launched back in 2017 with fellow former poker pro Luca Pagano.
Millions of Ukrainians Rush to Neighboring Borders as War Escalates
With the escalating conflict between Russia and Ukraine, Katchalov decided to take a step back from his eSports management duties to focus on finding a safe shelter for him and his family.
In a recent tweet, the 41-year-old shared that he, alongside his wife and some friends left Ukraine's capital city of Kiev in the wake of the ongoing war. Katchalov sought help in contacting the US embassy so they could figure out what to do next.
On February 24, Russian President Vladimir Putin approved a "special military operation" in Ukraine, ordering an all-out invasion of the country by land, air, and sea. Less than a week later, dozens of deaths, including civilians, have already been reported, some of them were in Kiev where Katchalov resides. Kiev is home to more than 2.9 million residents, making it the most populous city in Ukraine and the seventh most populous city in Europe.
In a series of tweets on February 24, which marked the start of Russia's invasion of Ukraine, Katchalov shared what the situation looked like in the Ukrainian capital – residents in panic mode, crazy traffic, thousands trying to flee their native land altogether.
Katchalov was among those leaving the city but he's concerned they might not make it to a neighboring border due to inadequate gas supply.
Civilians Caught in Crossfire
Katchalov initially decided to spend at least a few days in a hotel room located in a local village but later changed his mind and decided to travel to the border the next day amid massive traffic, whilst keeping his fans and followers updated with the latest happenings.
Katchalov described the civilian situation in Ukraine as being surreal, unnerving, and being "inside of a war movie", with loud explosions being heard every now and then.
The eSports enthusiast is just one of the millions of innocent civilians caught in the crossfire while their country is under attack. Things are especially more frightening for families with children and newborns who have to go through such a traumatic experience at a very young age.
Civilians like Katchalov have to make a tough decision: leave the country and risk getting stuck in the middle of a highway for lack of gas, or stick around and endure the difficult situation not knowing what might happen next.
Throughout his career as a poker prOo, Katchalov was able to play his cards right during difficult scenarios but the situation he's currently in is entirely different, as what's at stake is human life, which is more valuable than any amount of money offered in poker tournaments.
The tension between Russia and Ukraine started many years ago and Katchalov considers it as essentially a political war. In a 2015 interview, the former PokerStars ambassador said political propaganda both on the Ukrainian and Russian side is the main culprit in the ongoing dispute, making people angry at each other.
Latest developments suggest the worst is yet to come, with the European Union making a historic move to arm Ukraine in the ongoing war, prompting President Putin to order the country's nuclear deterrent forces to be on high alert.