eSports Operators Are Not Prepared To Handle Betting In Skilled Based Games Like Fortnite
The eSports Integrity Coalition (ESIC) has expressed concerns that betting on players' skills in battle royale games could lead to a lot of cheating. Unikrn To Bring Skill Based Betting To America The coalition raised its concerns last month after Unikrn, a leading eSports gambling operator announced…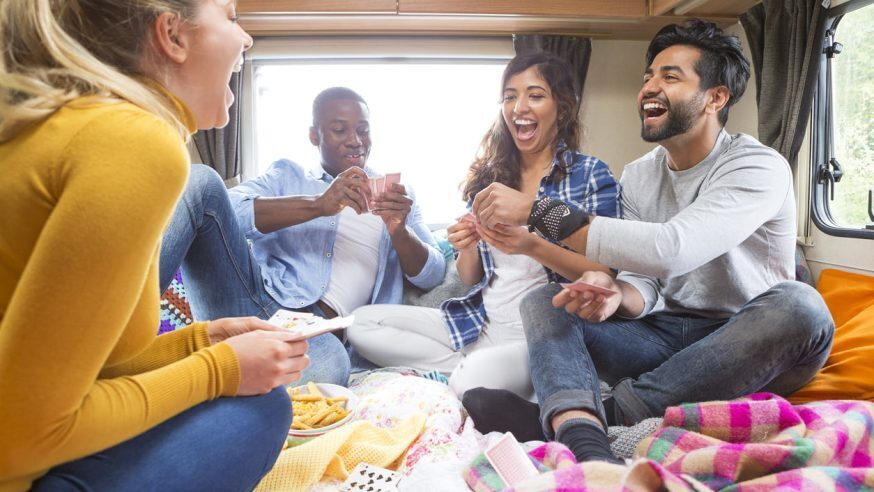 The eSports Integrity Coalition (ESIC) has expressed concerns that betting on players' skills in battle royale games could lead to a lot of cheating.
Unikrn To Bring Skill Based Betting To America
The coalition raised its concerns last month after Unikrn, a leading eSports gambling operator announced that it will soon introduce skill-based betting in the US market, enabling players to place bets on their own skills. Players could use the Unikrn platform to link to their games, enabling Unikrn to generate odds for them based on their game profiles and performances.
Ian Smith, the commissioner of the ESIC, has no doubts that skill-based betting will become very popular, but is skeptical about the industry's current abilities to control the betting activities. He is particularly skeptical about the abilities of esports gambling sites' abilities to make sure that the bettor's skill ratings match his/her actual skills.
Many Loopholes For Exploitation
Smith says that there is nothing to stop players from using their own accounts to place bets on skill based games like Fortnite and then turn the game controller to friends who are better skilled. He also points out that there is nothing to stop talented players from manipulating the system to their advantage before placing large bets. He has expressed uncertainties about the existence of tools to identify players to make sure that the player is actually the holder of the game account.
But Unikrn has complete confidence in its abilities to handle fraud. Rahul Sood, the chief executive officer (CEO) of Unikrn, said that the platform studies each player's game to thoroughly understand a game's competitive ecosystem. The company also focuses on delivering excellent customer experience, which is possible only by knowledge of the playing style of each player. This knowledge serves to help the company maintain integrity in betting on the Unikrn platform.
But the fact remains that it is tougher to detect cheating in battle royale games than in other games. This is because they involve several players fighting and the goal is to emerge as the last man standing. Games such as PUGB and Fortnite have as many as 100 players playing each game. The results are more volatile than those of games such as Overwatch and League of Legends.
Operators of eSports gambling sites make use of algorithms to detect suspicious patterns in case of games such as League of Legends. These are complex skill-based games that provide reliable data. On the other hand, data of games such as PUBG and Fortnite cannot be relied on because their results are not easily predictable. A talented player can easily get knocked out in the early phases of the game and inexperienced players can get lucky enough to actually win the game. Smith points out that battle royale games don't fit into the conventional eSports betting formats.
Providers of eSports betting services can consider the possibilities of offering in-play betting and prop betting on games such as DOTA, Counter Strike, and League of Legends. But in case of battle royale games, players can bet only on the results of the game.
According to Smith, the illegal sports betting industry in the US is now worth close to $1 billion and most of the money is flowing into the coffers of offshore gambling sites. Unikrn wants to introduce legal eSports betting into the US. As it stands, there are now 41 US states which already have legalized skill-based betting.
eSports Operators Must Do More
The concept of peer-to-peer betting is still young and Smith feels that eSports betting sites should first convince potential customers that they can actually profit from the activity. He rightly points out that people will stop betting if they feel that players who play above their skill rating are taking advantage of the system. In case this happens, operators are going to be the losers.
He suggests that operators have to first create a reliable platform, where players can play fairly against other players who match their levels. The profits will be huge if Unikrn or any other esports gaming site creates such a platform successfully. It could also boost the popularity of skill-based betting in a big way.
Smith says that skill-based betting will become very profitable if a leading provider like Unikrn does it right. Betting on games such as golf and snooker greatly enhances the gaming experience, and Smith sees no reason why it shouldn't be the same for Fortnite.