EPT Prague Expected Be The Biggest EPT Festival
The European Poker Tour (EPT) Prague, which will be collaborating with the Eureka Poker Tour this year, is expected to be the EPT's biggest live poker festival so far. The EPT is a brand belonging to Amaya Incorporated. EPT Prague will last for a period…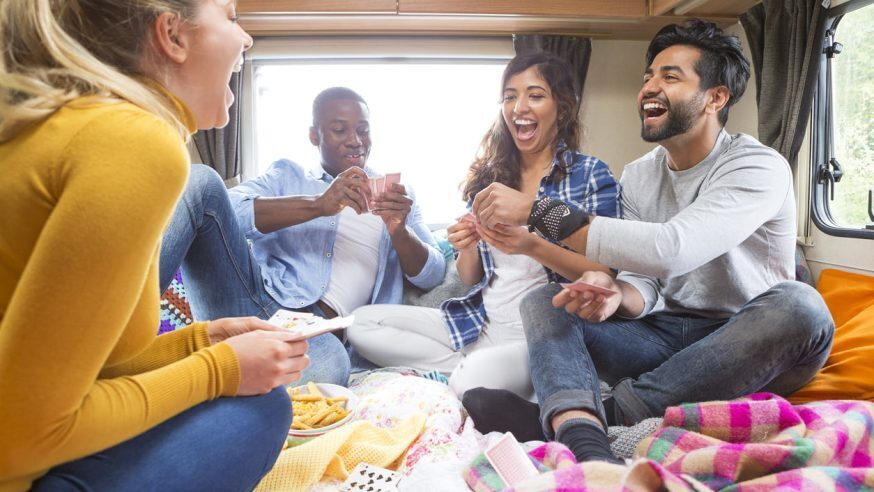 The European Poker Tour (EPT) Prague, which will be collaborating with the Eureka Poker Tour this year, is expected to be the EPT's biggest live poker festival so far. The EPT is a brand belonging to Amaya Incorporated.
EPT Prague will last for a period of 12 days, from December 5 to December 16, 2015. It features 97 live poker tournaments, which will be held at the Hilton Prague. Around 260 players have won free seats to the €5,300 buy-in EPT Main Event by taking part in various qualifiers. Over 390 players have won free seats to the €1,100 buy-in Eureka Prague Main Event.
Click Here For Sites Still Accepting USA Player
As many as 185 poker tables will be arranged at the venue, which has gotten hold of another area to accommodate 35 tables for 24-hour cash games run by the EPT. As many as 250 dealers and floor staff will help run the event.
Edgar Stuchly, the president of the EPT, said: "EPT Prague always attracts a huge number of players and with a record number of tournaments on the schedule and a huge number of players expected to attend; this season's festival will be one of the biggest and best live events ever held by EPT. The large number of tournaments on offer shows our commitment to cater for as many poker players as possible. We're looking forward to welcoming many thousands of players in Prague and especially pleased to be raising funds for Right To Play, our official Season 12 charity partner, with a great event on Dec. 10."
EPT Prague features many brand new poker tournaments and formats. It will actually combine a poker tournament with a chess tournament, the first of its kind in the world. Some of the most innovative events of EPT Prague include a one-day €25,000 buy-in high roller tournament, a €100 Deuces Wild event that challenges players to win €50 by getting pocket deuces, and a high hand turbo event that challenges players to create the highest hand and win back their buy-in of €500. The event features the €200 buy-in Prague Open too, the first of its kind in the world.
The EPT Prague €150 buy-in charity poker tournament will be held on December 10 and promises to be the highlight of the event as a number of professional poker players will take part in it. The profits will be diverted to Right to Play, the charity partner of the twelfth season of the EPT.