England's Live Poker Rooms Back To Normal As Another Potential Lockdown Looms
England finally removed all of its remaining COVID-19 restrictions on July 19 in what's being dubbed as "Freedom Day". Business establishments, including casinos and poker rooms, have now returned to normal operations after over a year of being under lockdown and putting in place strict limitations to prevent the spread…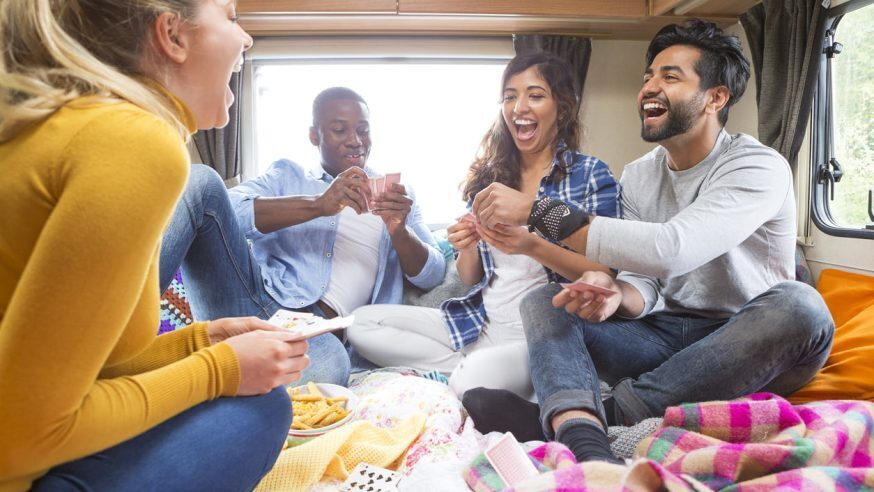 England finally removed all of its remaining COVID-19 restrictions on July 19 in what's being dubbed as "Freedom Day". Business establishments, including casinos and poker rooms, have now returned to normal operations after over a year of being under lockdown and putting in place strict limitations to prevent the spread of the virus.
Rising COVID-19 Cases Didn't Stop Freedom Day
Prime Minister Boris Johnson proceeded with government plans to kick start England's economy and allow people to "take back their freedoms" despite a recent spike in COVID-19 cases brought about by the new Delta variant.
PM Johnson said Freedom Day comes as a result of England's enormous vaccination campaign, and he is confident the massive vaccination rollout will bring COVID-19 numbers down and prevent mass hospitalizations. At the moment, 87 percent of adults in England have received their first dose of the vaccine, while 68 percent have since completed the two doses.
Despite the lifting of restrictions, Johnson is still urging residents to maintain caution and continue to get vaccinated. But health professionals are concerned relaxing all measures could make things worse, as positive cases could significantly go up over the next few months.
Earlier this week, there were reports of over 50,000 Brits testing positive in one day. The potential for another lockdown is very much possible in the coming days.
Live Poker Rooms Return to Normal
However, for now it is business as usual at most major live poker rooms across England, with the mandatory policy on the wearing of face masks as well as social distancing measures now removed. Capacity limits have been increased, with plexiglass barriers taken out.
While things are pretty much back to how they were prior to the pandemic, casinos and poker rooms will continue implementing basic safety protocols, such as regular cleaning and disinfection of facilities.
Players also need not worry about vaccine passports as casinos and poker rooms won't be requiring them. The issue became the subject of debate over the past few months, when the government pitched the idea of businesses requiring vaccine certifications from their patrons. Most entertainment venues have rejected it, and the government hasn't insisted on implementing the measure.
Beginning July 19, the major poker rooms in England have removed all remaining restrictions, including Grosvenor Casinos, The Hippodrome, Caesars Entertainment Casinos, and Aspers.
Grosvenor Casinos
Players can enter all Grosvenor-owned poker rooms all over England without wearing facemasks, with nine or ten-handed tournaments, as well as eight/nine-handed cash games now being offered at the venues. Plexiglass dividers have all been removed, but players can still request for them if they wish.
The Hippodrome
PokerStars Live at the Hippodrome Casino in London has also removed the mandatory wearing of masks. Each poker table can now accommodate up to eight players, but those who'd like to play at six-max tables will still be catered.
Plexiglass screens are also no longer in use at the poker room, but it decided to keep its hand sanitizer stations at every table. Customers are also encouraged to continue to observe proper hand hygiene by utilizing hand sanitizers once per round.
Aspers Casinos
The four poker rooms operated by Aspers located in Newcastle, Milton Keynes, Northampton, and London have also been operating normally since July 19.
Players are no longer required to wear face masks, but they are encouraged to still maintain a safe distance from each other. Plexiglass barriers have also been taken down.
Customers will still be asked to present an ID with their photo, or their Aspers World reward card upon entering the establishment. Workers will also be regularly conducting disinfection of chips, cards, and tables.
Caesars Entertainment Casinos
It's also business as usual at The Casino at the Empire, The Alea Nottingham, Rendezvous Casino Brighton, The Sportsman London, and Manchester 365, all owned by Caesars Entertainment. Players no longer have to wear face marks and dividers have also been discarded.
Dusk Till Dawn
While most of its counterparts are now back in operation, Dusk Till Dawn, owned by Rob Yong, has yet to open its doors to players. In a tweet, Yong admitted that while he's already feeling the pressure to reopen, he believes it's still not safe for DTD to begin accepting customers, considering the rising number of COVID-19 cases.