Eilers & Krejcik Gaming Categorizes Sports Bettors Into 7 Personality Types
The sports betting market continues to grow rapidly in the United States. A new study by research firm Eilers & Krejcik Gaming has found that sports bettors possess diverse personalities and are not monolithic. The report titled The More You Know the Bettor: Defining U.S. Sports Betting Customer Personas…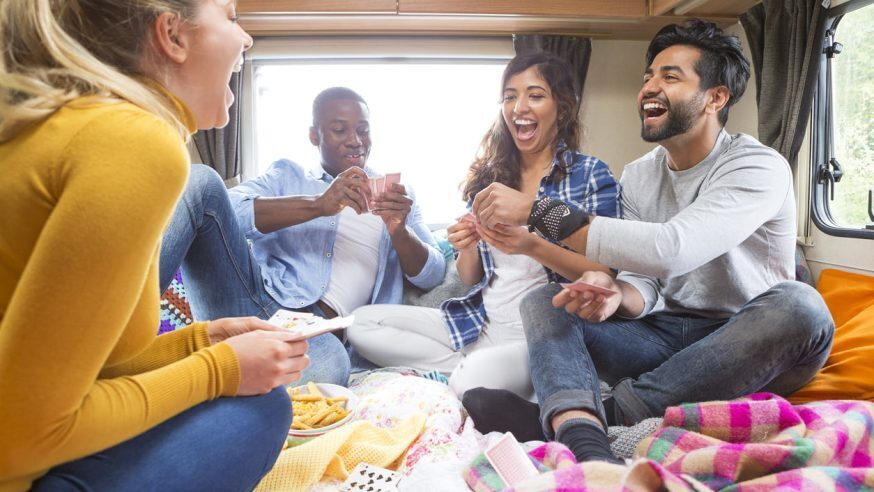 The sports betting market continues to grow rapidly in the United States. A new study by research firm Eilers & Krejcik Gaming has found that sports bettors possess diverse personalities and are not monolithic.
The report titled The More You Know the Bettor: Defining U.S. Sports Betting Customer Personas found that a lot of sports betting customers are already playing online casino games and that over 90 percent of them are males.
The findings of the new study will help sports betting operators get a better understanding of the different types of customers they are dealing with. Eilers & Krejcik managing director of sports and emerging verticals Chris Grove will attend a session of the Betting on Sports America conference on Wednesday to discuss the findings. The event is sponsored by the London-based Sports Betting Community and held at New Jersey's Meadowlands Exposition Center.
Sports Bettors Are Profit Seekers
According to the report, some sports betting customers risk their money to support their favorite team, while other sports bettors just want to pull ahead and feel good about themselves. A few can be considered professionals as these are the bettors who ensure a steady flow of money comes into their bank accounts.
Grove said sportsbooks should understand that customers' personalities often shift from one to another in a short period of time. He said that the current list of distinct personas will continue to grow, with new traits emerging in the near future.
The research was compiled on the New Jersey market which showed that a large percent of those surveyed tend to cross over to online gaming and usually gamble for profit. NJ was one of a few states which adopted online casino gaming as soon as it was legalized.
The state's online gaming revenue in March jumped $13.5 million (53%) from the same period in 2018, partly thanks to the $31.6 million brought in by sports betting. The report also found that sports bettors have a tendency to increase their overall gambling expenditure.
Seven Types of Sports Bettors in the US
Looking into the unique wants and needs of sports bettors, the study has come up with the seven types of sports betting customers that sportsbooks need to take into account.
First on the list are the Sharps. They are the customers who bet at the highest frequency. They play medium to high stakes and are primarily driven by profit. They know the ins and outs of sports betting and have more wins than losses. Sports books can benefit from them through their ability to attract two other groups – the Would-be Pros and High Rollers.
VIP bettors or high stake bettors bet at low to medium frequency and also gamble in multiple forms always looking for a good time. They also bet for their ego. They play table games and poker and generally bring in profit to sportsbooks due to the value of their high-stakes betting. However, this group can be hard to convince.
The Would-be Pros gamble low to medium stakes at medium to high frequency, usually driven by lifestyle and money. Though they share a common trait with the Sharps in their goal to expand their wallet, the Would-be Pros aren't as dedicated and don't have the same bankroll as the Sharps. They prefer skill-based casino games but are still open to playing games of chance. While they are generally profitable to sportsbooks, they tend to complain a lot and are always on the hunt for promotions.
The Action Chasers gamble in different forms, including action games. This personality is highly prone to problem gambling, though they offer good cross-sell potential. Superfans place bets in support of their favorite teams and bet at medium to high frequency.  Their cross-sell potential is limited, but they generally draw profit to sportsbooks.
The Status Seekers bet to get recognized. They like to take part in a bracket contest and often brag about their gambling wins on social media outlets. They are generally profitable, but have lower cross-sell potential. Low-stakes bettors who gamble at low frequency and love novelty are called Casual Dabblers. They usually go along with friends and offer cross-sell opportunities, but are unlikely to gamble.
Sports Betting Market Continues to Grow
While Grove stressed the study is not the final representation of the sports betting population in the US, he noted that the report is a starting point. The number of active sports bettors in the country currently stands at around 15 million and is expected to rise to 45 million by 2029.