Dutch Poker Player Shares His Feelings About His $2.3 Million partypoker Win
Pim De Goede, a Dutch poker player has been making headlines in the global poker community after he won $2.3 million at the recently concluded Millions Online event. Biggest Online Poker Event Partypoker ran its partypoker Millions Online which had a $5,300 buy-in and promoted it as…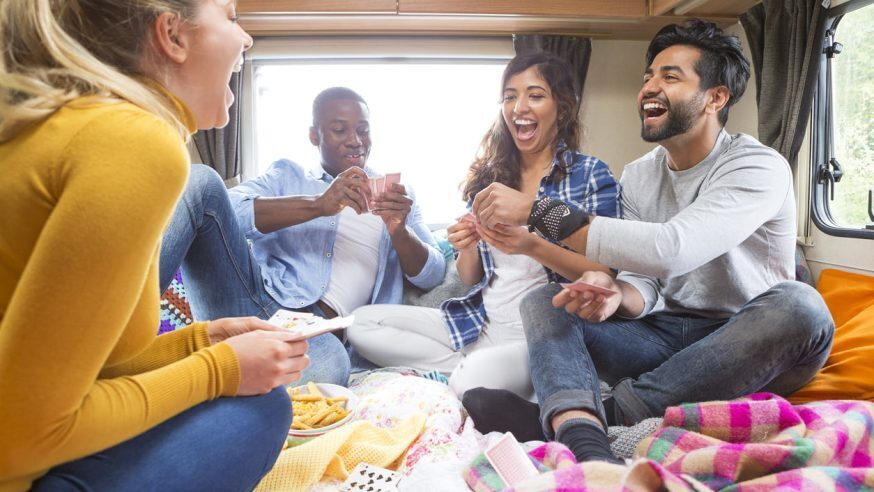 Pim De Goede, a Dutch poker player has been making headlines in the global poker community after he won $2.3 million at the recently concluded Millions Online event.
Biggest Online Poker Event
Partypoker ran its partypoker Millions Online which had a $5,300 buy-in and promoted it as the biggest online poker tournament in the world. The online poker room guaranteed a $20,000,000 million prize pool but that swelled to $21,385,000 because of its 4,367 player field.
Ultimately, Manuel "Sheparentao" Ruivo, a player from Portugal, and Pim "ForMatherRussia" de Goede turned out to be the last men standing. They agreed on a deal and decided to split the prize money. Since Ruivo held the larger chip stack, he took home a prize of $2,329,944 and De Goede took home a prize of $2,309,995.
The victory was the biggest payout of the Dutch player's poker career and it once again proved that it possible for poker players to turn into millionaires overnight playing online poker.
Goede Calls Win Unreal
Goede had a little over $800k in prize money before he entered the Millions Online event. He had a fantastic run that gave him the biggest payout of his career. A few hours after his win, the feeling had still not sunk in and he called his win bizarre and unreal.
While many poker players might envious of Goede winning $2.3 million overnight, it did not exactly come overnight as he has been playing poker for over 15 years. However, this was the first time that he had entered a high stakes online poker event.
He played fearlessly despite the large stakes involved and admits that it was a mix of skill and luck that caused him to come out on top. He did enjoy a bit of luck as he had close calls everywhere. While playing against Pedro Marques of Portugal, he flopped a set. While playing against "Scarmak3r," he min-raise folded a king and a ten of spades while shipping his suited gapers against other players. He admitted that he may play some hands differently if given another chance.
Goede Faced Tough Competition  
Since Goede had made it a point to look up his opponents when the final day began, he knew most of the 29 finalists he had to play against. He had checked their player stats and made a careful study of their gaming style. However, he got absolutely no information about some players, such as "j2805667," a player from Malta who took home the fifth place prize.
Goede was very humble in his assessment and pointed out that a player like Christopher "Ad_Finem" Kruk who finished eleventh and took home a prize of $163,720 was a big threat and he was able to go all the way probably because Kruk was playing at some other table.
Finally, the absence of Ruivo at his table left him with a number of semi professional players and recreational players who were easy to handle.
Goede's Plans for the Future
When asked about future, Goede said that he did not have any special plans. He just intends to continue playing poker like he has the last 15 years. The one thing that has changed is that he no longer has the drive to become the top player in the world. This means he will not be putting in long hours trying to improve his game like he has in the past.
A few years back, his focus was one becoming one of the top poker players in the world, securing a nice sponsorship from a poker room and gaining a lot of attention in the poker community. All that has changed with this win as he prefers to stay out of the limelight and no longer has to worry about securing a poker sponsorship.
With a $2.3 million payout, Goede has enough money to take it easy. His next high stakes event will be the $25,000 PokerStars NL Hold'em Players' Championship, which will be held in January 2019 in the Bahamas. Goede is one of the recipients of a Platinum Pass which he won in Jan 2017. He confirmed that he will also be taking part in some EPT events and the 2019 Aussie Millions.
Goede's $2.3 million win has attracted a lot of attention. He had some Skype messages from Russians who liked his nickname of "ForMatherRussia." Although Goede hates being the center of attentions, he doesn't mind opening up on his recent win and sharing some of his strategies.