Downtown Miami Could Soon Be Hosting Poker And Jai-alai Games
Downtown Miami has a vibrant nightlife scene and its entertainment venues draw in both tourists and locals from near and far. Gaming operators want to set up new facilities in Downtown Miami and offer poker and jai-alai games as they believe this will add to the entertainment provided in the…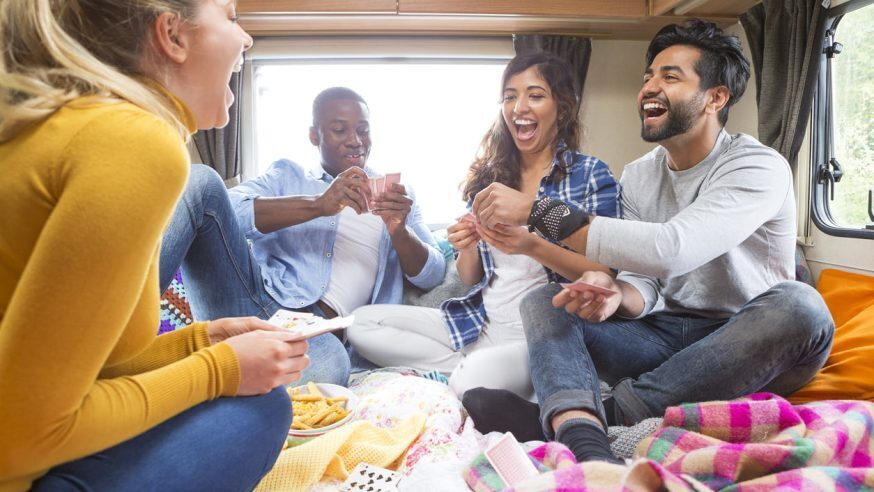 Downtown Miami has a vibrant nightlife scene and its entertainment venues draw in both tourists and locals from near and far. Gaming operators want to set up new facilities in Downtown Miami and offer poker and jai-alai games as they believe this will add to the entertainment provided in the area and give people the opportunity to indulge in poker and jai-alai.
Downtown Miami Targeted
West Flagler Associates, Ltd which is the parent company of the Flagler Dog Track and Magic City Casino had applied for a summer jai alai license back in 2015 and has plans for opening a jai-alai venue at 3000 Biscayne Boulevard which is close to Edgewater. The area is commonly referred to as the Midtown and the Design District and West Flagler Associates will rent out 50,000 square feet from Crescent Heights, a real estate development company that has acquired a number of plots in the Edgewater area.
Crescent Heights now owns more than 8 acres in Edgewater and has rented out the property that 'Legal Services of Miami' had once occupied to West Flagler Associates. The company has plans to open a poker room soon after it commences its jai-alai operations and estimates that the new poker room will hold between 20 to 25 poker tables.
New Marketing Strategy For Jai Alai
There are a lot of Americans who have no idea what jai-alai is all about as it originated in Spain and was popular in America during the 50s to the 80s. Since then, the game has dropped in popularity and is not very well known. Previous gaming facilities that offered jai-alai games did not do well and suffered losses. One example would be the Jai Alai Casino in Miami which recorded a net loss of around $1 million each year while its slot machine business brought in $1.1 million each week during 2012.
The COO of West Flagler Associates, Scott Savin is not letting the numbers sway their decision as he believes West Flagler has the ability to make jai-alai interesting and exciting and bring in new customers. Savin believes the key strategy to making this a reality is coming up with an innovative marketing plan that captures the attention of a market that hasn't really been exposed to jai-alai.
Savin believes that the poker room will not generate sufficient revenue to sustain the facility by itself and it is important that jai-alai does well so that it can generate funds to support the new facility. West Flagler Associates are not the only gaming provider looking to make money from jai-alai as earlier this year, the Hialeah Park casino in Florida held a ground breaking ceremony for a new facility that will also support jai-alai and maybe even a poker room.
No Slot Machines For Now
Some gaming analysts believe that although these gaming facilities are looking to promote poker and jai-alai, their ultimate goal is to set up slot machines in their facilities as they will generate a lot more revenue than poker or jai-alai. The Florida Department of Business & Professional Regulation records show that for the fiscal 2016-2017, the Magic City Casino has recorded revenue of $6,251,669 in gross receipts from its cardroom while gaming revenues generated from slot machines stood at $59,796,741.
West Flagler has denied that it has any intention of setting up slot machines or any other form of casino gaming citing the fact that Florida gaming law does not allow new casinos to be opened in the state. However, during the last week of April, legislators softened their stance on casino gambling in the state and made concessions that allow a couple of new casinos to open.
Opposition
There are a number of small businesses and locals in Downtown Miami who fear that this is what will eventually happen in their area as legislators will allow operators such as West Flagler to set up casino facilities in the region. Based on a report from the National Association of Realtors, casinos will most likely end up having a negative impact on the neighboring communities as it will increase the number of bankruptcies, decrease the value of property prices, cause traffic problems and a rise in criminal activities.
Gambling supporters have always questioned such studies and have claimed that casinos not only generate significant revenue for the city in gaming taxes but also increase employment opportunities and boost tourism.