Doug Polk and Phil Ivey Advance To Round 2 Of WPT Heads-Up Poker Championship
The WPT Heads-Up Poker Championship started on 18 June and will run till June 22 on PokerKing. The tournament features a $25,000 buy-in and is capped at 32 players who were picked by 'invitation only'. WPT Heads-Up Poker Championship Some of the biggest names in the high stakes…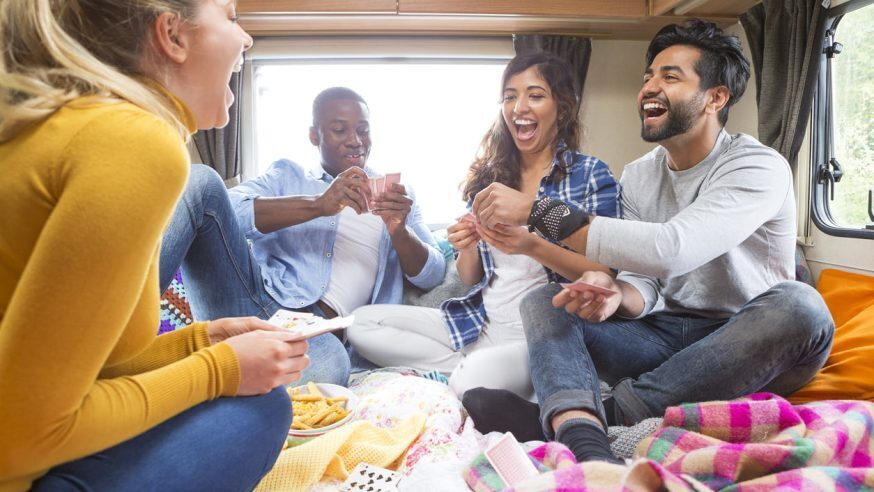 The WPT Heads-Up Poker Championship started on 18 June and will run till June 22 on PokerKing. The tournament features a $25,000 buy-in and is capped at 32 players who were picked by 'invitation only'.
WPT Heads-Up Poker Championship
Some of the biggest names in the high stakes poker scene are part of this tournament and the first round matchups were made by picking names at random. The first round will see each set of players play three games against each other and the winner advances to the second round.
There were a number of exciting matches fixed for the first round which the most anticipated match being that of Doug Polk vs. Tom Dwan. The reason this match got a lot of attention was apart from the fact that they are both good poker players, they have a bit of a history.
Polk has called out Tom Dwan on multiple occasions and accused him of being a cheat and a fraud. Dwan has for the most part preferred to ignore Doug Polk and not get into a verbal duel with him on social media. One of those accusations came in 2017 when Polk made a YouTube video and said Dwan was part of a million dollar sports betting scandal. Polk even challenged Dwan to a poker battle but Dwan never took the bait.
Exciting First Round Matches
Apart from Tom Dwan vs. Doug Polk in the first round, other interesting matches included Phil Ivey vs. Manig Loeser, Dan Smith vs. popular DJ Steve Aoki, Daniel Dvoress vs. Brad Owen, Gakuto "GACKT" Oshiro vs. Patrik Antonius, Sam Greenwood vs. Kevin Rabichow and Olivier Busquet vs. Linus Loeliger.
Given the stacked competition, the second round of the tournament is going to get a lot more tougher. The two finalists will battle it out for an $800,000 guaranteed prize on June 22.
Polk Beats Dwan In Style
The Doug Polk vs. Tom Dwan match turned out to be an interesting game as expected. Dwan might have come in with a chip on his shoulder as he played an aggressive opening game and Polk had to settle for second place. With Dwan being 1-0 up in the three game format, the pressure was on Polk to win the next game and keep the game alive.
Doug Polk is coming off a grudge match against Daniel Negreanu which he won in Feb 2021 after going through 25,000 hands and pocking over $1 million. The recent high stakes poker experience against one of the best in the game served him in good stead as he bounced back in game 2 to level things at 1-1.
Polk used his momentum in game three to put the pressure on Tom Dwan and he eventually prevailed to send Dwan out of the tournament and progress to the next round where he faces Patrik Antonius who put away Gakuto "GACKT" Oshiro.
Phil Ivey and Dan Smith Advance
Dan Smith was expected to advance to round two as he played popular DJ Steve Aoki who has a passion for the game of poker but is definitely not in the same league as Smith. Phil Ivey who is a Poker Hall of Famer (PHoF) also had a great first game and went on to defeat Manig Loeser and move to round two.
Some of the other players that advanced to round 2 include Sam Greenwood, Darren Elias, Daniel Dvoress and Christopher Kruk.
Great Second Round Matches
The first round of matches at the WPT Heads-Up Poker Championship were great and the second round promises to be more exciting. Some of the games taking place in round 2 include Sam Greenwood against Alexandra Botez, Christopher Kruk against Olivier Busquet, Stephen Chidwick against Darren Elias and Phil Ivey against Anthony Zinno.
While the WPT Heads-Up Poker Championship promises great high stakes action, it does not award any WPT Player of the Year (PoY) points as it is not part of the WPT Main Tour.