Dominik Nitsche Launches DTO Poker App With GTO Theory
German high stakes poker pro Dominik Nitsche has officially launched his own poker training app called the "DTO Poker App" designed to help players up their game based on the concept of Game Theory Optimal (GTO) strategy. The DTO Poker App joins a whole bunch of poker training programs…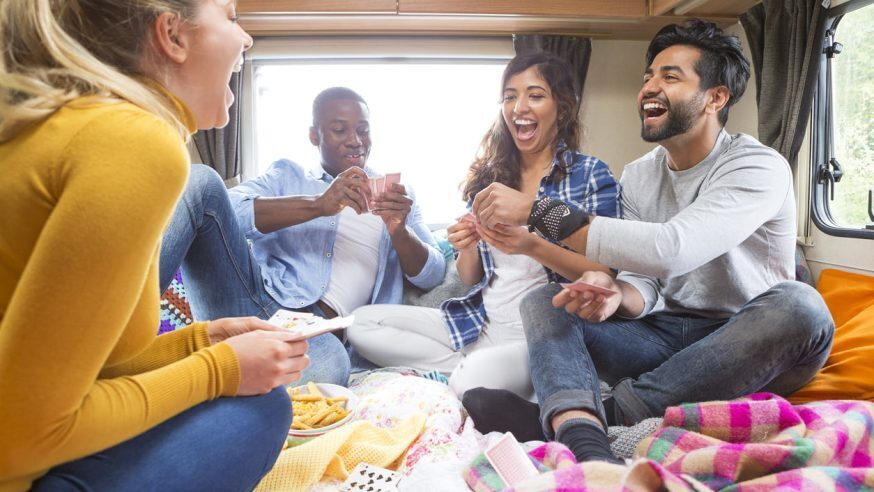 German high stakes poker pro Dominik Nitsche has officially launched his own poker training app called the "DTO Poker App" designed to help players up their game based on the concept of Game Theory Optimal (GTO) strategy.
The DTO Poker App joins a whole bunch of poker training programs in the market today, sought by players who want to improve their winning potential. These programs take several forms, including DVDs, mobile phone apps, and YouTube training videos. When asked why he had decided to develop his own training app using the GTO concept, Nitsche said he had always wanted to come up with something new and unique.
How It Started
The DTO Poker App idea was born when Nitsche was coaching poker player Markus Prinz. During the coaching session, both players would consider GTO solutions, and Prinz would ask Nitsche how to play different hands across different run-outs. Prinz was the one who pushed Nitsche to launch his poker training app.
While Nitsche initially did not take the idea seriously, he eventually believed they could build their own GTO app. Both Nitsche and Prinz then held a meeting with developers and started to immerse themselves in extensive research. The idea has now come into fruition and both players believe there's a huge market for the product they offer. Apart from teaching GTO concepts, the app also comes at an affordable price, making it accessible to all players.
Players of every bankroll and skill level may use the app, so whether you're into small stakes playing $5 tournaments, or a more experienced player taking part in international high stakes events, you can rely on the DTO app to hone your skills on the go.
The app offers efficient, fast, and reliable training at $10 per month which will thrill recreational players. Nitsche's new app comes at a lower price than modern poker courses but does not compromise on quality or safety. The DTO app will be beneficial for amateur poker players as well as high stake players.
The Main Goal
Nitsche wanted his poker app to provide players with smooth gameplay and give them both enjoyment and security at all times. To help him achieve those objectives, he hired three developers and a designer to work on building the infrastructure that would run the app. The entire programming took 10 months to complete.
Nitsche did some testing on the app's speed capabilities at a game earlier this year in Las Vegas. Five players, including him, used the app between hands during a 6-Max session. He was satisfied with how things turned out.

Nitsche said he believes everyone can benefit from the app, so they've decided not to elevate the price so every player will have the chance to try it out. Since it is very affordable, players from all over the world can use the app and take advantage of the value it offers. This is one of the main features of the DTO poker app and it is something that both Nitsche and Prinz wanted to bring to the poker training market.
Before its launch, DTO Poker has already been used by a number of high rollers for months to test its capabilities and help improve the engine's strategy. The feedback has been positive and exceptional which has made Nitsche really happy.
Ultimately, Nitsche and Prinz want to build a community around the DTO poker app. They wanted to create a training app that will serve as an avenue for players to come together and connect with each other as they aim to be better at poker.
About Dominik Nitsche
Nitsche first embarked on a poker career playing online but soon turned to the live tournament scene where he made a name for himself. He is now considered to be among the world's most accomplished high stakes players in the live tournament arena. The German poker pro has won four World Series of Poker bracelets during his career so far. Back in 2017, he captured the €111,111 buy-in WSOPE High Roller for One Drop event, taking home almost €3.5 million – his biggest cash to date.
He is an 888poker ambassador with total live tournament earnings sitting at $18,649,880. He is currently ranked 4th in Germany's All-Time Money List, and 28th in Hendon Mob's All Time Money List.