Discovery Channel Stops Underground Poker after Pilot Episode
Discovery Channel broadcast only one episode of Underground Poker, a reality television show featuring poker pros Antonio Esfandiari and Phil Laak, before ending it. The international TV network has decided that it is no longer interested in giving the public a view into underground poker games. Antonio Esfandiari…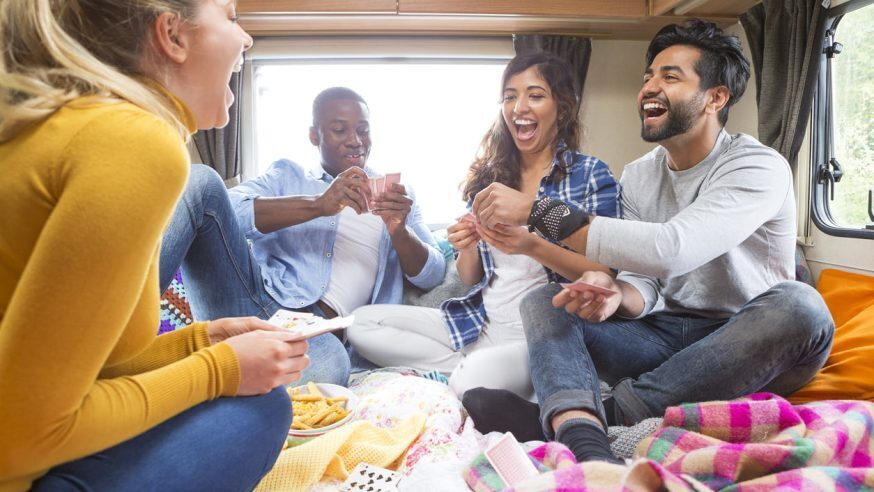 Discovery Channel broadcast only one episode of Underground Poker, a reality television show featuring poker pros Antonio Esfandiari and Phil Laak, before ending it.
The international TV network has decided that it is no longer interested in giving the public a view into underground poker games. Antonio Esfandiari tweeted that the TV channel broadcast the first episode on Sept 10 before deciding to stop it. When asked if there is any chance of Discovery continuing to air the show, Esfandiari responded, "Looks like a no go my friend."
Click Here For Sites Still Accepting USA Player
The pilot episode featured Laak and Esfandiari and a group of friends finding high-stakes underground poker games in New Orleans and taking part in them. The aim of the show was to show the dangers and adventures of playing high-stakes underground poker games throughout the US. Unfortunately, not many were impressed with the idea. Several Two Plus Two users complained that the acting was mediocre. They used phrases and words such as "trying too hard to create tension," "very fake," "typical reality TV conventions," "staged," and so on to describe the show.
One cannot expect organizers of underground poker games to accept microphones and cameras as it is illegal to organize such games in several US states. No organizer of underground poker games would want media attention. Even Esfandiari had admitted that a lot of work needs to be done on Underground Poker before it can be expected to become a hit.
The idea of creating a reality television show on underground poker games first came up at a filming in Hollywood. Esfandiari told PokerNews that he met Jennifer Killoran, the producer of Runner Runner, along with Laak and discussed the idea with her. These discussions later evolved into Underground Poker. It all began as a teaser that lasted exactly five minutes and later developed into a pilot episode on Discovery Channel. Unfortunately, the episode did not turn out to be as successful as the two players expected.
But the failure of the show to take off hasn't dampened the enthusiasm of these players. They believe that they can create a better show in the near future. They are now in the process of convincing other television networks to adopt the show. Laak and Esfandiari were part of Poker after Dark and High Stakes Poker, both TV poker shows that were broadcast till 2011. However, only time can tell if they can rejuvenate Underground Poker.