David Gonia Wins MSPT 2013 Minnesota Main Event
The Minnesota leg of the PokerNews Mid States Poker Tour (MSPT), which was held last week at Running Aces Harness Park at Forest Lake, Minnesota, attracted a field of 367 players, who generated a prize pool of $367,000. This was the fourth season's first event, and…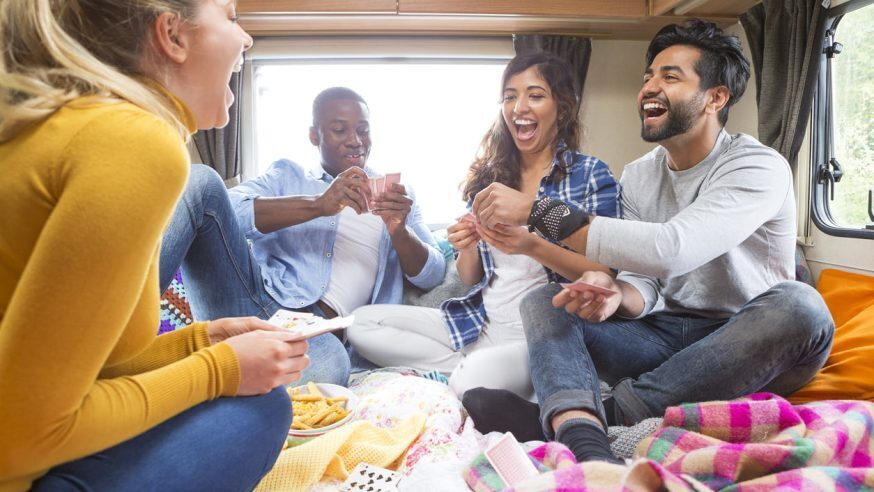 The Minnesota leg of the PokerNews Mid States Poker Tour (MSPT), which was held last week at Running Aces Harness Park at Forest Lake, Minnesota, attracted a field of 367 players, who generated a prize pool of $367,000. This was the fourth season's first event, and it was David Gonia, who emerged as the champion of the main event and collected a prize of $93,940. Besides the cash prize and the championship title, Gonia won a RF Moeller diamond bracelet as a token of appreciation for his achievement.
Click Here For Sites Still Accepting USA Players
The final table results are as follows. The champion and the runner-up of the event were David Gonia and Peixin Liu, who won cash prizes of $93,940 and $51,401, respectively. The players who finished third, fourth, fifth, sixth, seventh, eighth, and ninth were Matt Alexander ($43,031), Dylan Eggen ($23,042), Pham Christian ($17,725), Nathan Franklin ($14,180), Bob Van Syckle ($12,407), Bill Romer ($10,635), and Terry Eisenman ($8,862).
Gonia of White Bear Lake in Minnesota won his championship title on Sunday. He is a regular tournament poker player and has a reputation for his strong style of playing although his latest win is the largest in his poker career. He played heads-up against Peixin Liu of Blain, Minnesota for just 10 minutes before defeating him and winning the title.
Gonia says that he will use his poker winnings to purchase a house and buy-in to other poker tournaments. He intends to take part in the Chicago Poker Classic, after which he plans to play in the Michigan leg of the MSPT.
Runner-up Liu also regularly plays in poker tournaments at Running Aces. He plans to use his winnings on buying into weekly tournaments at the same venue.
The highlight of the Main Event was a featured table with Matt Kirby, twice champion; John Morgan, the millionaire; Rodger Johnson, former champion; and Nate Fair, MSPT Player of the Year for 2011 playing some great hands on Day 1a. On Day 1b, the table showed Andy Redleaf and local professional poker players James Gibson, Todd Breyfogle, and Leo Fussy.
The venue for the event was greatly appreciated, with participants praising the well-trained staff, live poker games, tournament directors, and dealers.
During the following 45 days, the MSPT will visit Wisconsin, Michigan, Iowa, and Oklahoma, after which it will return to Minnesota, where an event will be held at Canterbury Park. Interested poker players can view the entire poker schedule on MSPTPoker.com.