David Baazov Transformed Amaya Gaming From A $6 Million Enterprise To a $4.2 Billion Powerhouse
Canadian based Amaya Inc owns two of the biggest online poker brands in PokerStars and Full Tilt Poker and recently got approval to launch online poker operations in New Jersey. Amaya Inc paid $4.9 billion to the Oldford Group Ltd on the 1st of August 2014 and acquired…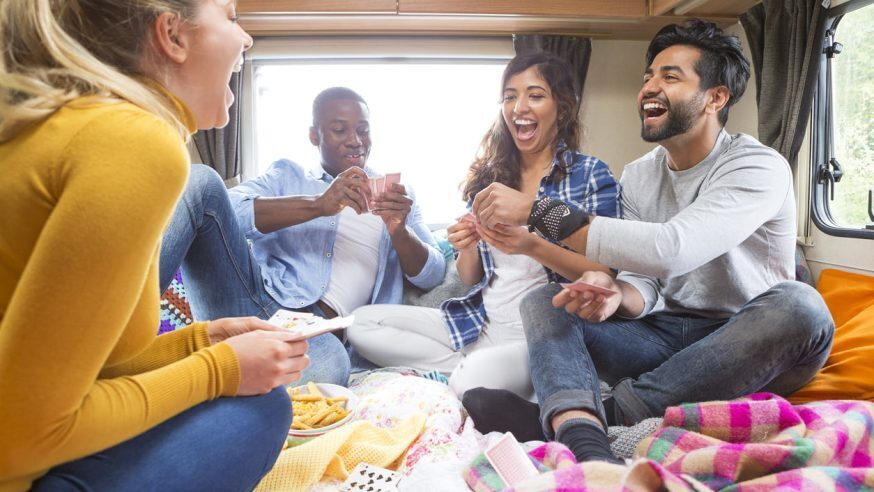 Canadian based Amaya Inc owns two of the biggest online poker brands in PokerStars and Full Tilt Poker and recently got approval to launch online poker operations in New Jersey. Amaya Inc paid $4.9 billion to the Oldford Group Ltd on the 1st of August 2014 and acquired both these websites turning Amaya Inc into the biggest powerhouse in the global online poker industry.
Click Here For Sites Still Accepting USA Player
Amaya Inc was initially a small company making around $6 million in revenue and run by David Baazov who admitted to once having to sleep in parks after being kicked out of his house as a teenager. Baazov has a tremendous flair for business and confidence in himself and somehow managed to string a number of deals together that helped turn Amaya Inc into a multi-billion dollar establishment.
Amaya Inc earned almost 100% of its revenue from the online poker industry in 2014 but under the leadership of Baaozv have decided to venture into other industries to expand its portfolio and also increase its income generating opportunities. Amaya Inc has forayed into Daily Fantasy Sports, online casinos and sportsbooks. In 2015, Amaya Inc has made 87% of its revenue from the online poker industry and the other niches have contributed to the remaining revenue.
Many gaming analysts believe that these new niches have a bigger audience than poker and could generated up to nine times the revenue of the global poker market. Considering the fact that Amaya Inc has close to 95 million online poker players, the company has a lot of  leverage in promoting its new offerings and could scale its business very quickly.
Amaya Inc is currently running one of its biggest marketing campaigns for PokerStars using top celebrities like Cristiano Ronaldo and Neymar Jr. Baazov also believes that more states in America will legalize online poker thereby giving PokerStars and Full Tilt Poker new markets to venture into.
In a statement, Baazov said "We estimate we already have one of the largest online casinos in the world in terms of active players, despite the fact that the company's focus in 2015 is on simply closing product gaps by integrating casino games onto its mobile, web and desktop platforms across various geographies. We are not offering such games in our major markets outside the EU, unlike competitors."
Baazov currently owns 18.4% of Amaya Inc's shares and is reported to have never sold any shares till date.